September 2013 notwithstanding, springtime is generally the season when we are most prone to floods in Colorado. In fact it was on this day, May 19, 1864 that Denver experienced its first major flood disaster. Yet it was a century later that Denver and the eastern plains experienced another flood, one that many longtime residents can still recall. The 1965 flood occurred on June 16 of that year, when four consecutive days of heavy rains caused the South Platte River to flood from Denver to the Nebraska state line. Twenty-one persons were killed and many others injured. The flood caused over $543 million in damage, destroying more than 5,000 structures. During that same week, flooding also occurred along the Arkansas River basin.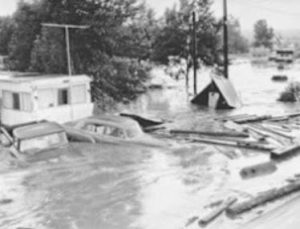 That July, the state legislature convened a special session to deal with the June flooding. The cost to the state included not only the damage, but costs incurred by the calling out of the National Guard; highway safety expenses; health/environmental cleanup; and public welfare for those left homeless. Therefore, the Legislature considered such measures as increasing the fuel tax to pay for repairs to highways; distribution of Federal disaster relief funds; flood plain regulation; and the establishment of a legislative committee to study how future disasters of this type could be prevented. The report of this committee can be accessed online through our library. It includes an informative description of the disaster as well as a summation of the steps taken by the General Assembly to deal with it.
Clarification to original post: There are varying accounts of the number of deaths that resulted from the 1965 floods. The official number reported by the Colorado Legislative Council states that 21 people died across Colorado, from Denver to the Nebraska border. However, newspaper accounts from the time suggest that the number of total deaths was 24, with two of those deaths occurring in Denver.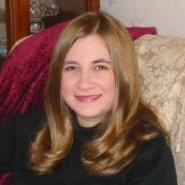 Latest posts by Amy Zimmer
(see all)