Inspired by the writings of Booker T. Washington, Oliver Toussaint Jackson established a farming colony for African-Americans in Weld County in 1910. When one of Jackson's supporters remarked that the farm fields "will be very dear to us," the name Dearfield was born. Dearfield's population grew to about 200 residents, and by the end of the decade two churches, a school, a restaurant, and a gas station were constructed in the town. Dearfield farmers grew corn, hay, oats, and a variety of vegetables, and also raised livestock. Some homesteaders were employed in Denver during the week, then worked on their farms over the weekend.
In spite of the Dearfield homesteaders' dreams and hard work, factors outside their control led to the abandonment of the town. First, farm prices dropped after the end of World War I, and some farmers lost their land. Others hung on, but they were no match for the ravages of the Dust Bowl that arrived in the 1930s. By 1940, the town's population had dropped to twelve. O.T. Jackson persisted, however, living in Dearfield until his death in 1948. By that time, Dearfield was essentially a ghost town.
Today, crumbling buildings can still be seen at the Dearfield site, which Denver's Black American West Museum and other partners have been working to preserve. In 1995, the site was listed on the National Register of Historic Places. Additionally, the University of Northern Colorado (UNC) has a collection of O.T. Jackson's papers and other items relating to Dearfield, which can be viewed in the university's digital archive. Historic photographs and a brief history of Dearfield can be viewed on Weld County's website.
You can read more about Dearfield in two publications available for checkout from our library. Enduring Legacies: Ethnic Histories and Cultures of Colorado includes an essay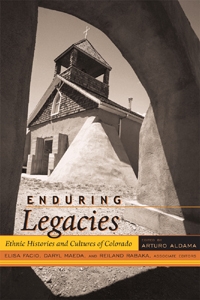 by UNC professor George Junne, the leading historian on Dearfield. Enduring Legacies also includes several other essays about African-American life in Colorado. Also, Colorado Heritage magazine features an article, "Dearfield: A Dream Deferred," in Issue 2, 1988. Both publications can be borrowed from our library directly or by requesting on Prospector.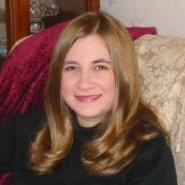 Latest posts by Amy Zimmer
(see all)