St. Patrick's Day is a celebration of Irish heritage and culture.  It's also a holiday for all ages and therefore a great day for teaching youngsters about Irish traditions.  In Ties That Bind, an arts lesson plan kit from the Colorado Council on the Arts, you can find a chapter on St. Patrick's Day lessons for kids, especially tailored to Colorado.  The activities also tie in with Colorado education standards for social studies.  Teachers and activity leaders can use this toolkit to plan lessons about many aspects of Irish culture.  The kids can learn about Irish foods, art and music; Irish immigration to the United States; and more.   
The Ties That Bind is a helpful toolkit for teachers use year-round, as it includes lesson plans for teaching about other Colorado cultural traditions, including American Indians, Latinos, Hmong cultures, and even cowboys, as well as artistic traditions that reach across cultures.
Happy St. Paddy's Day from the State Publications Library!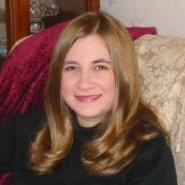 Latest posts by Amy Zimmer
(see all)