You probably know that Colorado State Parks are great places to go hiking, biking, fishing, boating, and camping. But the parks offer many, many more things to do, such as adult classes, children's educational programs, guided nature hikes, bird walks, lectures and presentations, wildlife festivals, astronomy nights, archery lessons, and much more. You can find a list of all programs and events on Colorado Parks & Wildlife (CPW)'s handy online calendar. The calendar's "Date/Time View" provides a list of programs by date. Click on the "+" by each event to get more info, such as location, time, and audience (adults, children, or all ages). Calendar results can also be filtered by park, audience, or program type, and a keyword search is also available. The calendar can also be viewed in a grid form (traditional box calendar) or map viewer.
Wildlife watching is among the most popular activities in each State Park. CPW's Wildlife Viewing webpage includes videos, guides, maps, and helpful tips. And their Birding Locations page lists the State Parks with the best opportunities for birding, along with descriptions of the types of birds (waterfowl, raptors, songbirds, shorebirds, migratory birds) found in the park.
Some State Parks offer a variety of other activities, such as geocaching, gold panning, hatchery tours, off-leash dog areas, swim beaches, wildflower hikes, and more. To find a list of parks by activity, visit CPW's Outdoor Recreation page.
Each of Colorado's State Parks is unique and offers different opportunities for recreation and learning. To find a park near you, visit CPW's Parks Finder map. Click on a park to find out more about its plants and animals, recreational activities, current conditions, restrictions, history, volunteer opportunities, and more. Or, download CPW's official parks guide. You can also track which parks you visit by picking up a CPW Passport, and earn prizes. And don't forget, you can check out a parks pass at your local library.
Photos courtesy Colorado Parks & Wildlife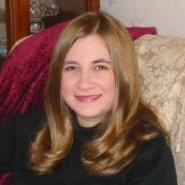 Latest posts by Amy Zimmer
(see all)