Communities and individuals are better able to withstand disasters when they are prepared, whether it is by clearing the area around a structure at risk of wildfire; purchasing flood insurance; participating in a community-wide exercise; monitoring homeland security threats; or even keeping a snow shovel and blanket in your car during winter. The State of Colorado has produced many informational resources on how communities and families can be prepared. The State's preparedness website, www.readycolorado.com, is full of useful information.  Other helpful resources include:
WILDFIRES
FLOODS
DROUGHT
PANDEMIC/EPIDEMIC
HOMELAND SECURITY/TERRORISM
WINTER STORMS
PERSONAL/HOME/CONSUMER
SCHOOL SAFETY
GENERAL RESOURCES
Search our web catalog for additional documents.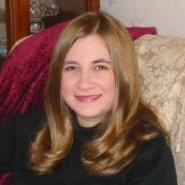 Latest posts by Amy Zimmer
(see all)