Tax season has arrived, and filing your taxes requires the disclosure of a significant amount of personal information — making it a target for thieves who want to steal your identity, or your refund. The Colorado Department of Revenue has issued some helpful tips, reproduced below, to heighten awareness and help protect yourself during tax filing season: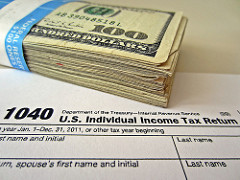 • Protect personal information. Treat your Social Security number, driver license number and other personal data as you would cash – don't leave it lying around. Don't overshare on social media.

• Use security software with firewall and anti-virus protections. Use automatic updates. Encrypt your tax returns and other sensitive data. Use strong passwords.

• Beware of phishing emails during this time of year. Are you expecting a message from your bank or tax software company to update your account? A link may take you to a fake website that is designed to steal your log-on information. The attachment you open may include a program that allows a thief to get into your sensitive files.

• Beware of phone scams referencing a tax filing or tax payment. If you get a call from an aggressive or belligerent person who says you will be sued or jailed if you don't make an immediate payment, know this: that person is a fraud. Clever criminals pose as trusted organizations. While the Colorado Department of Revenue may contact taxpayers by phone about their Colorado tax account, the fraud review section will only contact taxpayers by U.S. Mail. If Department staff call you for official business, they will provide their name and office name.
These are just a few tips to keep in mind as you begin filing your taxes. For further information, the Colorado Department of Revenue has set up a couple of very helpful websites: Taxpayer Security Awareness and Reporting Identity Theft, and Taxpayer Identification Verification. You can also find helpful information about identity theft on the Colorado Attorney General's Stop Fraud Colorado consumer protection website.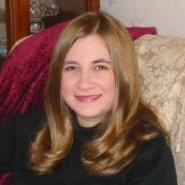 Latest posts by Amy Zimmer
(see all)