Are you looking for a tool to help you navigate the complex web of education and career opportunities in Colorado? Then take a look at My Colorado Journey, a new, free resource from the State of Colorado that just debuted this summer. What is My Colorado Journey?
My Colorado Journey is designed for anyone ages 14 and over to explore education and work opportunities. The platform makes it easy to evaluate career and program options, set goals and take the steps needed to achieve them,whether you're an adult switching careers, a high school student choosing their next adventure or a military veteran transitioning into civilian life.
To use this free service, simply create an account and set up your unique profile. The platform will then generate personalized career and education recommendations based on your interests, abilities, desires, and stage of life. You'll also be connected to other resources from the State of Colorado. If you choose, you can share your "journey" with educators, mentors, and family and friends, with your permission. All personally identifiable data is kept secure and will not be made available for any commercial purposes.
If you previously used the College in Colorado platform, it has now been replaced by My Colorado Journey. Once you set up a profile, your existing data will transfer to the new platform.
Want to learn more? A series of workshops will be held around the state, and free webinars are also available. A list of dates and locations, along with a sign-up form, are available on the My Colorado Journey homepage.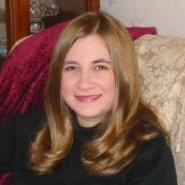 Latest posts by Amy Zimmer
(see all)