Check out these resources new to CoSPL's collection:
-Early in 2006 the Colorado Legislature faced several complaints on ethics that made headlines and ultimately led one Senator to resign. For information on the rules that must be followed by Colorado Legislators, refer to the newly-published 2006 Colorado Legislator's Handbook (GA4.9/553). The Colorado Legislative Council publishes a new edition each year. Past years' handbooks can also be found in CoSPL's collection.
-A new CU financial audit has been published for FY2004-05 and recently added to CoSPL's collection (GA2/100.10/1710/2005). This includes financial info on the entire school; CoSPL's collection also includes the CU Athletic Department audit, which made headlines when it was released in November 2005.
-One of CoSPL's most frequently requested documents via the Prospector system is the Colorado POST (Peace Officer Standards and Training) Manual for 2005, which is published by the Department of Law. The newly released 2006 edition has recently been added to CoSPL's collection.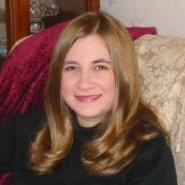 Latest posts by Amy Zimmer
(see all)