Last month Colorado debuted the new Launch My Career Colorado website.  This site provides a searchable tool that prospective college students can use to determine the earning potential for their desired majors, industries, jobs, and schools.  For instance, if you search library science as a major, you first receive a screen that gives the percentages regarding career satisfaction in the state — 46% are deeply interested in the work they do; 36% say they have the ideal job for them; and 86% say they are satisfied with their personal life.  You can compare this to other potential jobs to see which one has the highest satisfaction.  This page also offers a list of the schools where you can get a degree in your selected major.
Then you can go to the left side of the screen and click on the tabs for information on hot jobs, skills in demand, top concentrations within the major, and more.  As you click through the tabs you will find information on median salaries, how many jobs in the field are currently available, how many jobs are projected to be available in the next 5 years, average first year salary, average cost of the degree by school, and even a figure on how much more you would make in this career than if you didn't go to college.
This website is a helpful tool for selecting a major, a school, or a career direction.  It's not just for high school seniors; adults looking to further their education or make a career change will also find this site helpful.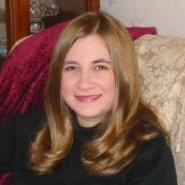 Latest posts by Amy Zimmer
(see all)