Since ancient times, a love of music has always been something we humans shared. Over the centuries and even decades, music and peoples' tastes in music have evolved dramatically, but whether it's ancient tribal tunes, classical symphonies, or rock-n-roll, music has always been and continues to be an important part of the cultural life of people across the world. Here in our library, you can find several interesting sources that will teach you about the history of music in Colorado and the United States, including:
Orpheus in the Wilderness: A History of Music in Denver, 1860-1925, by Henry Miles. Published by the Colorado Historical Society, this engaging book offers offers more than a history of early Denver's music scene – it's an incredible resource for discovering the facets of late-nineteenth and early-twentieth century popular culture.
The American Music Research Center Journal is a periodical published by the University of Colorado Boulder's School of Music since 1991. In 2006, they issued a special publication titled 'In the Good Old Summertime': An Illustrated History of American Popular Sheet Music from the American Music Research Center; and the following year published Yankee Doodle Melodies: An Illustrated History of American Patriotic and Presidential Sheet Music from the American Music Research Center. These special publications as well as all the issues of the Journal contain interesting research on music in American history and culture.
Enduring Legacies: Ethnic Histories and Cultures of Colorado contains a chapter on "Music of Colorado and New Mexico's Rio Grande."
Colorado Heritage Magazine and its predecessor, Colorado Magazine, offer many interesting articles on music history in Colorado. Some of the Heritage articles that explore Colorado music history include "Cowboy Songs: From the Open Range to the Radio," 1981; "Katharine Lee Bates and 'America the Beautiful,'" Summer 1989; "Singing Colorado's Praises," Spring 1992; "The Denver Symphony Orchestra," Autumn 1992; "Astronauts to Zephyr: Colorado's Music of the 1960s," Winter 1997; "Opera in Denver," Spring 1999; and "A Folk Music Mecca," Winter 2006. Henry Miles, author of Orpheus in the Wilderness, also wrote a series of articles for Colorado Heritage that later became incorporated into the book.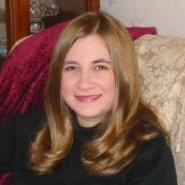 Latest posts by Amy Zimmer
(see all)