Frontiersman Kit Carson once commanded Fort Garland, a southeastern Colorado fort set up to provide military protection to early settlers of the San Luis Valley.  You can visit Fort Garland today; it has been preserved as a museum by History Colorado.  At the museum, you'll learn about Kit Carson and life in an early Colorado fort by visiting original adobe buildings.  Also on view are barracks where the men slept, and dioramas that tell the story of life at the fort.
Kit Carson has left a significant legacy in Colorado, including the name of Kit Carson County.  For a quick overview on his life, see his bio on coloradovirtuallibrary.org.  You can read more about Carson and his involvement with Fort Garland in several Colorado Magazine articles, available from our library, including a reprint of an 1866 report made by Carson, printed in the July 1955 issue.
Colorado Magazine also has information on the history of Fort Garland, including articles in the January 1939, January 1946, September 1946, March 1947, January 1951, and Spring 1966 issues.  Colorado Magazine's successor, Colorado Heritage, features an article about Buffalo Soldiers (African American troops) at Fort Garland in its Spring 1996 issue.  Finally, check out Old Fort Garland, a 1954 Colorado Historical Society publication that features a soldier's journal, and Fort Garland Museum:  A Capsule History and Guide, a full-color history of the museum published by the Colorado Historical Society in 2005.  Both publications are available for checkout from our library.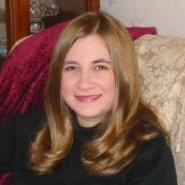 Latest posts by Amy Zimmer
(see all)