"Kids Count in Colorado!" is an annual publication of the Colorado Children's Campaign that provides state and county-level data to measure and track the education, health and general well-being of children in Colorado. Several state agencies contribute data to this project: the Colorado Department of Public Health and Environment, Colorado Department of Human Services, and Colorado Department of Education. This year's report has pre-pandemic data along with data collected during the pandemic. Typically the report would include analysis from only 2019 data but since the pandemic changed our lives in so many ways, data collected during the pandemic has also been included to provide an "initial glimpse at how the pandemic altered the lives of kids and families across Colorado."
The report focuses in on 4 main issues: Family economic security, Health and mental health, Early childhood learning and development, and K-12 education.
A few snippets from the report:
Throughout the pandemic, about one third of Colorado households with children have reported difficulty paying for usual household expenses, including food, rent or mortgage, car payments or medical expenses.
The pandemic exacerbated longstanding racial inequities in our society, and families of color were more likely to feel its economic impacts than white families.
Anxiety and depression reported by Colorado adults living in households with children peaked in the winter months of 2020.
In the 2020-2021 school year, Colorado saw a decrease in PK-12 student enrollment for the first time in more than three decades.
Despite district efforts and improvements in internet access from the spring, significant shares of Colorado students continued to lack the necessary access to participate in remote instruction in fall 2020.
The full 2021 Kids Count in Colorado! report is available from our library. We also have previous reports online from 2001 to present, and from 1993 to present in print.
For an interactive presentation of the data, visit the Kids Count Data Center. Nationwide data can be filtered by geography (state, county, school district), by topic or by characteristics (age, family nativity, race/ethnicity). There is also an option to create custom reports.
In addition to KIDS COUNT, the Children's Campaign also produces a variety of reports and white papers on topics related to child health, K-12 education, early childhood learning and development, and fiscal issues impacting kids. Check out their website!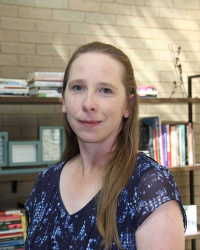 Latest posts by Samantha Hager
(see all)