If you attended the theater in the 1860s and 1870s, you probably knew the name Jack Langrishe.  Born in Ireland in 1825, John S. "Jack" Langrishe moved to New York at age 20 and began appearing on stage as a comedic actor and magician.  His theatrical troupe, Langrishe and Company, originally toured New York, Ohio, Pennsylvania, and even into Canada; in the 1850s they began moving westward, performing in Chicago, Milwaukee, and Kansas City.  Among the players in his troupe was his wife, Jeannette Allen Langrishe.
The Langrishes found a new audience when the mining boom hit the frontier.  The troupe arrived in the infant city of Denver in September 1860, and also performed in Central City, Georgetown, Fairplay, other mining towns.  In Denver Langrishe took over Apollo Hall, Denver's first theater, located at 14th and Larimer (now demolished), renaming it the People's Theater.  Like many early mining town theaters, the venue was located upstairs from a saloon.  Denver historian Jerome Smiley wrote in his 1901 History of Denver that plays were often interrupted by "the clinking of glasses, rattling of billiard balls, and boozy attempts at vocal melodies from the uproarious regions below."  Feeling that the hubbub disturbed his performances, Langrishe soon opened a new, saloon-free venue known as the Denver Theater, bringing a new respectability to the performing arts in the young city.
After a decade in Colorado, Langrishe and his company "remained loved and respected by Denverites because of his personal magnetism and professional ability," as well as the way he gave back to the community by holding monthly benefit performances to raise money for the poor. His charitability was returned when, in 1871, while touring in Chicago, his troupe lost all of their equipment in the great Chicago Fire.  Langrishe's many Denver fans raised money to help the troupe get back on its feet.
Langrishe's troupe eventually made its way to Helena, Montana, in 1870 and then to Deadwood, South Dakota, in 1876 (Langrishe is portrayed in the tv series Deadwood, although some liberties have been taken with his character).  Langrishe returned to Colorado in 1879, moving to Leadville to take advantage of the silver boom there.  He performed at the famous Tabor Opera House in Leadville and then at the elaborate new Tabor Grand Opera House in Denver in 1881.  Retiring from the stage in 1885, Langrishe and his wife moved to Idaho, where he served as a state senator, published a small newspaper, and occasionally wrote plays.
You can read about Jack Langrishe in the Fall 1969 issue of Colorado Magazine.  The issue features not only a biography of Langrishe ("Jack Langrishe and the Theater of the Mining Frontier," by Alice Cochran), but also an article by Virginia McConnell entitled "A Gauge of Popular Taste in Early Colorado." It continues the Langrishe story by examining the fads and popular entertainments of the 1860s.  McConnell writes that "Contrary to the belief held by many historians that Shakespeare (and even opera) was common fare in frontier theaters, the theatrical productions in early Denver and Colorado's mining camps indicate a strong preference for melodrama, low comedy, and farce."  This preference can be seen in such titles as The Drunkard; His Last Legs; Why Won't She Marry?; Hole in the Wall; Dead Shot; Pikes Peak Gold Fiend; and Uncle Pat's Cabin. 
The two Colorado Magazine articles offer an interesting account of mid-nineteenth century popular culture.  For more detail, see the book Orpheus in the Wilderness:  A History of Music In Denver, 1860-1925 by Henry Miles, published by the Colorado Historical Society and available for checkout from our library.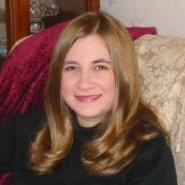 Latest posts by Amy Zimmer
(see all)