Have you been bombarded with Black Friday emails? The day after Thanksgiving is a popular shopping holiday. It is also a popular time for scammers hoping to take advantage of people caught up in frenzied gift shopping. Luckily the Colorado Attorney General's Office has pulled together some good tips that will help you shop safely this season.
The Consumer Holiday Guide has sections on charities and online donating, safe shopping, cyber shopping, holiday loans and more. Our library also has a Spanish version: Guía Práctica del Consumidor para las Fiestas de Fin de Año.
The Stop Fraud Colorado website is also a good place to visit. The site has information on all types of fraud along with information on steps you can take to avoid them. Just use the red arrows on the site to scroll through their menu of fraud resources. Each section includes suggestions on ways to protect yourself along with details on what to do if you have been a victim of fraud.
Don't open those unsolicited emails and stay safe this season!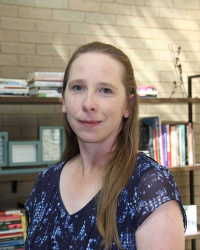 Latest posts by Samantha Hager
(see all)