If you're getting ready to decorate your home for the holidays, you may be considering some festive holiday red-and-greenery. If you plan to bring in live plants, you may be interested in some of the fact sheets produced by the Colorado State University Extension.
Did you know that poinsettias were first cultivated by the Aztecs in Mexico? Poinsettias are a traditional and beautiful holiday flower, long thought to be poisonous – however, according to the Poinsettias fact sheet from CSU, poinsettias were tested in 1995 and found to be not poisonous. This fact sheet will tell you all about care of these festive plants.
Chances are if you have the always-romantic mistletoe in your home, it's just a cutting. However, if you're curious about where it comes from, check out the CSU Dwarf Mistletoe Management fact sheet, where you will learn that mistletoe is not a plant, but is a parasite of trees!
Finally, the most famous Christmas decoration of all is the Christmas tree. You can learn all about evergreen trees from CSU's Evergreen Trees fact sheet.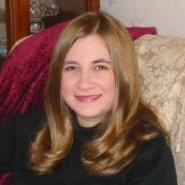 Latest posts by Amy Zimmer
(see all)