Many homeowners wonder about their rights to display political signs if they are part of a homeowner's association.  Many HOAs have rules about political signs in yards or, for condos, in windows.  This election season the Colorado Department of Regulatory Agencies (DORA) offers the following advice:
The Colorado Common Interest Ownership Act (CCIOA), addresses this issue in Section 38-33.3-106.5, C.R.S., entitled "Prohibitions contrary to public policy – patriotic and political expression…". A political sign is defined in this statute as "a sign that carries a message intended to influence the outcome of an election, including supporting or opposing the election of a candidate, the recall of a public official, or the passage of a ballot issue."
In summary, this law states that notwithstanding any provision in the declaration, bylaws, or rules and regulations of the association to the contrary, an association shall not prohibit the display of a political sign by the owner or occupant of a unit on property within the boundaries of the unit or in a window of the unit; however, the association may prohibit the display of political signs earlier than forty-five (45) days before the day of an election and later than seven (7) days after an election day.
DORA also notes that HOAs can regulate the size and number of signs, so be sure to check those out with your association, too. For more help with understanding HOAs, visit DORA's HOA Information and Resource Center.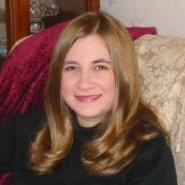 Latest posts by Amy Zimmer
(see all)