If you are one of the 1,276,946 members of Health First Colorado, the state's Medicaid program, there are many resources available online to help you understand your benefits and services under the program. For an overview, see the Member Handbook, available in both English and Spanish. You can also view a benefits and services chart and FAQs, and visit their page for contact information and where to get help. The Health First website also includes a series of videos which cover topics such as teen depression screening; substance use disorder benefits; and how to keep your information up to date. On this page you can also subscribe to the Health First e-newsletter.
The Colorado Department of Health Care Policy and Financing (HCPF), which administers the Health First program, has a variety of other resources on their website to help you navigate the program. If you're searching for a provider, they offer a Find a Doctor database on their website.
Colorado's Medicaid program turns 50 years old this year. Learn more about Medicaid in Colorado, including statistical information, on HCPF's Fifty Facts webpage. For more detailed statistics on enrollment, see the Medicaid Client Caseload by County monthly statistical summaries or view HCPF's annual report.
Finally, you can go to HCPF's website to download a mobile app for managing your benefits.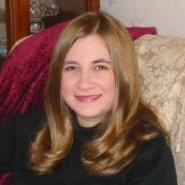 Latest posts by Amy Zimmer
(see all)