Get ready to hit the roads and the trails! June is Colorado Bike Month. The Colorado Department of Transportation (CDOT) has pulled together many helpful resources on bicycle safety. We also have a bunch of interesting biking related publications in our digital collection that are worth checking out.
This year Bike to Work Day will be Wednesday June 22nd. Bike to Work Day encourages commuters to leave their cars at home and bike to work. Stations will be set up all around the metro area with snacks, swag, and prizes.
Take some time to prepare before heading out. CDOT's Bicycling Manual has some great tips for staying safe on the road. Here is a summary of the basics:
In April a new state law was passed (HB22-1028) that permits a person riding a bicycle to make a safety stop, rather than a full stop, when approaching an intersection that is controlled by a stop sign or a traffic control signal. If the intersection is clear and the bicyclist has the right of way, bicyclists ages 15 and older may now treat stop signs as yield signs and treat stop lights as stop signs. Bicyclists can only proceed when they already have the right of way. Keep that in mind as you pedal along.
Need help planning your route? Visit the Colorado Bicycle and Byways Map, an interactive map of bike trails that will  help you plan which route to take.
Check out these titles from our digital collection: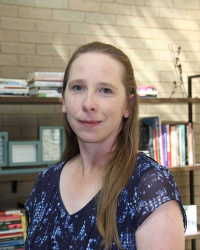 Latest posts by Samantha Hager
(see all)