John C. Fremont was a Civil War General, governor of both Arizona and California, U.S. Senator, and a canidate for U.S. President. He is famous, or perhaps infamous, for many things, such as his unsuccessful attempt to abolish slavery without the consent of Washington, which resulted in his being relieved of his post as a General. There is also another infamous incident in the life of Fremont, and that one is connected to Colorado.
Before his military and political career took off, Fremont was known for exploring the western United States, earning him the nickname "The Pathfinder." In 1848, Fremont and his men embarked upon what has come to be known as Fremont's Fourth Expedition, exploring a possible route for a railroad connecting St. Louis and San Francsico. Fremont chose to explore a route along the Arkansas River, and upon arrival at Bent's Fort, he was advised not to go any further, for snows were already running deep that year. However, wanting to show that the rail route he had chosen was passable year-round, he and his party trudged onward. They headed south toward the Sangre de Cristo mountains, where the winter snows made the mountains impassable. The party started to run out of food, and many of their mules died. In the next two months, 10 out of the original 35 members of the expedition perished. Although it was never proven, rumors circulated that some members may have cannibalized the dead, although these stories may have been started by his opponents in his presidential run eight years later.
Needless to say, the expedition was a failure. You can read the full details of this story in a book from the Colorado Historical Society, available in our library collection, entitled Trail to Disaster.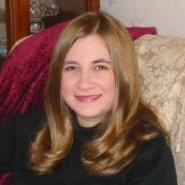 Latest posts by Amy Zimmer
(see all)