It seems like every day there is a story on the news about fentanyl, drug overdoses and naloxone. According to a recent report from the Colorado Department of Public Health and Environment (CDPHE), the overdose death rate in Colorado has more than doubled over the last ten years. The increase is driven by drug overdose deaths involving opioids, mainly fentanyl and methamphetamine.
CDPHE's Overdose Prevention Program has been working to increase community awareness about drug addiction and overdose prevention. Their website has good resources on what to know before taking opioids, the household medication take-back program, finding treatment for addiction, as well as information about Naloxone.
Naloxone is a medication that stops opioid overdoses and has been approved by the Food and Drug Administration (FDA). Also known as Narcan, Naloxone is an opioid antagonist, which means it stops the body from responding to opioids and temporarily reverses their effect. It works quickly, giving time for emergency medical help to come. It will not do harm if administered to someone who has not taken opioids.
CDPHE has partnered with the Colorado Consortium for Prescription Drug Abuse Prevention on the "Bring Naloxone Home" campaign, a program encouraging the public to have Naloxone on hand to help save lives.
To learn more about drug overdoses in Colorado, check out these resources:
"Colorado Drug Overdose Dashboard" – County and state-level data on drug prescribing, non-fatal emergency room visits, hospitalizations and drug overdose deaths from the Colorado Department of Public Health and Environment.
Drug Overdose Deaths in Colorado: Final Data for 2010-2020, Colorado Department of Public Health and Environment, January 2022
Opiate Antagonist (Naloxone) Bulk Purchase Fund Advisory Council 2020 legislative report. Colorado Department of Public Health and Environment
Overview of opioid, marijuana, and alcohol consumption and consequences in Colorado. Colorado. State Epidemiological Outcomes Workgroup, 2020
From law enforcement to treatment, heroin in Colorado. Colorado Heroin Response Work Group, 2017
Heroin in Colorado, law enforcement, public health, treatment data 2011-2016. Colorado Heroin Response Work Group, 2017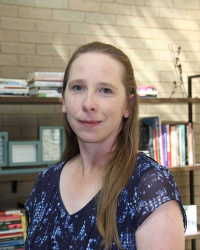 Latest posts by Samantha Hager
(see all)