This week's episode of the local PBS show Colorado Experience will feature Jewish pioneers. Colorado's history has been shaped by many notable Jewish persons, including Israeli prime minister Golda Meir, who lived in Denver as a teenager; Frances Wisebart Jacobs, who founded National Jewish Hospital and is memorialized with a stained glass window in the state capitol; Dr. Charles Spivak, who revolutionized care for consumptives; and many more. For more on National Jewish and the Jewish community's assistance of consumptives (tuberculars), see this blog posting from the Colorado State Library's Yesterday's News Blog.
Many resources on the history of Colorado's Jewish community can be found in our library. Selected titles include:
Pioneers, Peddlers, and Tsadikim: The Story of Jews in Colorado by Ida Libert Uchill, University Press of Colorado, 2000.
Dr. Charles David Spivak: A Jewish Immigrant and the American Tuberculosis Movement by Jeanne E. Abrams, University Press of Colorado, 2009.
"In Search of Wealth and Health: Denver's Early Jewish Community," by Jeanne E. Abrams, in Denver Inside and Out, History Colorado, 2011.
"The Guggenheim Family in Colorado," by Donald Popham, Colorado Magazine, October 1950.
"The Jewish Colony at Cotopaxi," by Dorothy Roberts, Colorado Magazine, July 1941.
"Rabbi Charles E. H. Kauvar," by Michael Rubinoff, Colorado Magazine, Summer 1977.
"Suffering from Want: The Jewish Colony at Cotopaxi," by Andy Stine, Colorado Heritage, Autumn 2003.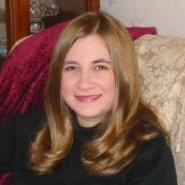 Latest posts by Amy Zimmer
(see all)