One of the popular topics these days in the world of historians is the age of American Progressivism, generally regarded as approximately the 1890s through the 1920s. This was an important time as many social causes were fought, including the right of women to vote, better conditions for the many immigrants flooding into the U.S., and changes to employment laws, including child labor laws. Colorado was also a very important center of progressivism, not only due to enfranchising women in 1893, but also because in that era mining was an extremely important part of Colorado's economy, and changes in labor laws affected many mining and industrial workers in our state. Colorado's labor history includes famous figures like "Big Bill" Haywood and "Mother" Jones; and the state's labor history took a very dark turn with the 1914 Ludlow massacre. Our library recently received several new books from University Press of Colorado detailing some of the interesting history of the Progressive era, including:
The Beast, by Benjamin Barr Lindsey. This centennial reprint of the 1910 classic is Lindsey's memoirs on fighting the rampant political corruption in Denver in this era. Includes a new introduction by historian Stephen J. Leonard and a new index.
Dr. Charles David Spivak, A Jewish Immigrant and the American Tuberculosis Movement, by Jeanne E. Abrams. Abrams, a noted historian of Jewish Colorado, tells the story of a doctor who worked with tuberculosis patients in Denver's Jewish Consumptive Relief Society (JCRS).
A Chinaman's Chance: The Chinese on the Rocky Mountain Mining Frontier, by Liping Zhu, explores this one immigrant group's struggles in early-day Colorado.
The Archaeology of Class War: The Colorado Coalfield Strike of 1913-1914, by Karin Larkin and Randall H. McGuire, digs up history on Ludlow and the surrounding area.
From Redstone to Ludlow: John Cleveland Osgood's Struggle Against the United Mine Workers of America, by F. Darrell Munsell also tells the story of Ludlow, this time through the eyes of a wealthy financial capitalist.
The Gospel of Progressivism: Moral Reform and Labor War in Colorado, 1900-1930, by R. Todd Laugen also explores the southern Colorado labor war.
Thomas F. Walsh: Progressive Businessman and Colorado Mining Tycoon, by John C. Stewart explores the story of a man who made millions in mining, befriended President Taft, had a daughter who owned the Hope Diamond, and played an important role in Colorado Progressivism.
We also have a number of other, older books on these topics in our library, including:
"Remember Ludlow"! from the Colorado Historical Society
The Great Coalfield War, by George S. McGovern and Leonard F. Guttridge, University Press of Colorado
Tom Patterson: Colorado Crusader for Change, by Sybil Downing and Robert E. Smith, University Press of Colorado
Lessons of Leadville, or, Why the Western Federation of Miners Turned Left, from the Colorado Historical Society
Also, be sure and check out the Colorado Historical Society's commemorative book Western Voices, which includes several essays on Progressivism, including a biography of Big Bill Haywood, the history of women's right to vote in Colorado, and the story of how mine laborers contributed to Colorado's having three governors in one day in 1904!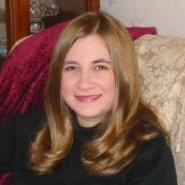 Latest posts by Amy Zimmer
(see all)