As you travel through Colorado, you will find numerous markers designating points of interest. Some of these are historical, and others geological.
Historical – History Colorado (formerly the Colorado Historical Society) places and maintains point of interest markers in places where important historical events occurred around the state.  Our library recently acquired an interesting Historical Society publication done in 1972. Entitled Point of Interest, it is a pictorial guide with stories, maps, photos, and drawings of historical sites, divided by region. While the sites covered in the book can still be visited, of course, many new sites and markers have been added since then. And the technology has changed, too — no longer do you need to flip through a guidebook. History Colorado now offers a Historic Marker Database that you can access with your mobile device as you drive around the state, or view online as you plan your trip.
Geological – Even before history was prehistory, and the changes in the earth over the eons can be easily seen from your car window as you drive through Colorado. The Colorado Geological Survey provides an interactive map for finding points of geological interest, or POGIs, such as mines, fossils, caves, and rock formations. Click on a POGI on the map to see photos and read an explanation of the POGI's geological significance. You can also read about the POGI program in the Spring 2006 issue of RockTalk, available from our library.
Points of interest can be fun ways to keep the kiddos entertained during road trips, or for anyone to learn about the special places that make Colorado what it is.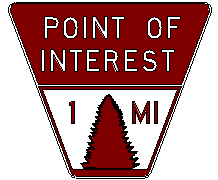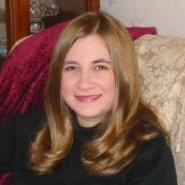 Latest posts by Amy Zimmer
(see all)