Colorado will be electing a new governor this year, and the race has already begun to heat up. But what about Colorado's past governors? The State Publications Library can assist researchers in locating information on Colorado governors throughout Colorado history. Helpful resources include:
Executive Orders.
CoSPL has the complete set of A, B, and D series Executive Orders for the Lamm, Romer, and Owens Administrations. Select Owens Executive Orders can also be found online.
Historic Speeches and Addresses.
Also in CoSPL's collection are historic publications containing copies of addresses by a number of former governors, including the Inaugural address of Colorado's first state governor, John Routt (1876-1879), as well as speeches and Inaugural addresses of nearly every governor since Colorado became a state.
Task Force and Committee Reports.
CoSPL contains a variety of reports on the activities of committees and task forces established by Colorado's recent governors back to the 1950s. Our most requested is "The Report of Governor Bill Owens' Columbine Review Commission," 2001.
Biographical Information.
CoSPL's online catalog links to online information published by other state agencies. The website of the Colorado State Archives, which can be accessed through CoSPL's catalog, contains a webpage with short biographies on each Colorado governor, both state and territorial.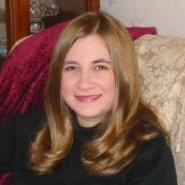 Latest posts by Amy Zimmer
(see all)