If quitting smoking is your new year's resolution, the State of Colorado has new resources to help you.
Colorado QuitLine is a tool that Coloradans can use to get free products and coaching. According to a news release from the Colorado Department of Health & Environment, QuitLine has recently  been updated.
New online resources are available for free through the Colorado QuitLine. Thomas Ylioja, clinical director for the Colorado QuitLine, said, "As the needs and preferences of smokers change, QuitLine services are changing to meet those demands. We've added new features such as e-coaching, where clients can chat with a coach online rather than over the phone, if that's what they'd prefer. Or, they can enroll online in a few minutes and receive coaching calls over the phone. Clients also can order nicotine patches or gum online and get it delivered to their door for free."
Another helpful tool is Tobacco Free Colorado. This site also offers free support. It also contains information on how to help a friend or loved one quit smoking.
Baby & Me Tobacco Free is a program for helping pregnant women in Colorado quit smoking. Learn more about the dangers of smoking during pregnancy at CDPHE's Quit Smoking for Baby and You webpage.
You can find additional resources at the Colorado Department of Public Health & Environment (CDPHE)'s Quit Tobacco webpage.
——————–
So, how many Coloradans use tobacco? While cigarette use has declined in recent years, new electronic vaping products have increased in use, especially among youth, according to an infographic from CDPHE. A 2017 CDPHE report, Adult Tobacco Use and Exposure, also examines recent smoking rates and trends.
——————-
In 2006 Colorado passed the Clean Indoor Air Act, which prohibits smoking inside most public places. If you're concerned about secondhand smoke, however, you can find out about your legal rights and how to protect yourself at CDPHE's Secondhand Smoke page. Property owners and managers can also set no-smoking policies for multi-unit housing; for more information, see this guidebook.
——————-
Finally, here are some additional resources on smoking and tobacco, available from our library: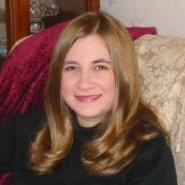 Latest posts by Amy Zimmer
(see all)