The Colorado Secretary of State's (SOS) office is the agency that oversees charities and fundraising in Colorado.  Whether you are organizing a charity or are a citizen wanting to give, the SOS's Charities and Fundraisers page offers a wealth of information, including legal requirements for excepting charitable donations and how to protect yourself against charitable giving scams.
Unfortunately, sometimes generous givers can become scam victims.  Coloradans wishing to donate to a charity should always make sure they are familiar with the charity before giving their money.  If the charity you wish to donate to is not one you are personally involved with, then it is wise to check the SOS's Charities Database to make sure the charity is legitimate and in good standing.  Be sure also to view the SOS's Ten Tips on Wise Giving and Internet and Social Media Wise Giving Tips, which gives helpful information on keeping your money safe from scammers when participating in crowdfunding and other online giving.  Finally, the SOS has partnered with the Colorado Attorney General's Office and the Colorado Nonprofit Association to offer CheckTheCharity.com, a consumer education website "to inform and protect donors."  However, if you do become a victim, you can file a complaint to either the Secretary of State or the Attorney General.
If you are running a charity or fundraiser in Colorado there are rules you need to be familiar with, such as registration of your charity.  There are also different procedures for charitable organizations, paid solicitors, professional fundraising consultants, and public benefit corporations.  You can find out what you need to know at the Charities and Fundraisers page.
Finally, anyone can also use this link to find data on charitable giving in Colorado.  Here you can find financial data, registration data, news, FAQs, and more.  The SOS's annual reports on charitable solicitations are especially helpful resources.  Reports back to 2003 are available from our library.  You can also get the financial data from 2012 to the present in .xls format via the SOS's website.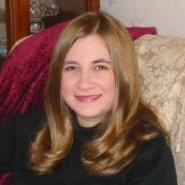 Latest posts by Amy Zimmer
(see all)