So far this year, more than 12,000 people nationwide have fallen victim to government impersonation scams, resulting in a collective loss of $112 million, according to the Federal Bureau of Investigation. The FBI and other agencies are warning consumers to be on the lookout for these malicious scams. This month, the FBI's Denver division warned of a new telephone scam in Colorado and Wyoming. It involves scam calls that spoof the division's real phone number, 303-629-7171. Many other government agencies have also issued warnings about scams. The Denver Sheriff's Office also recently issued a warning that scam callers are posing as sheriff's deputies.
Government impersonation scammers use scare tactics to get unsuspecting victims to divulge personal data or send money. Impostors will usually have the intended victim's name and some basic personal details, like their address or names of family members, on hand to make the call sound legitimate. Then, they might threaten the victim with arrest, or tell them that their social security number is compromised. Some scammers impersonate the IRS, telling the victim that they are behind on their taxes; others pose as immigration officials, targeting new residents to the U.S. Most government impersonator scams are telephone calls, but occasionally they will lure victims through fraudulent letters or emails as well.
So what can you do to avoid becoming a victim? If you do receive a call, do not give out any personal information until you have contacted the agency for verification. When contacting a government agency, go online to get their email or phone number from their official website – don't use information given by the suspected scam. The FBI further suggests that you
Always be suspicious of unsolicited phone calls.
Never give money or personal information to someone with whom you don't have ties and did not initiate contact.
Before signing up for a contest or email distribution list, make sure the business has a policy not to share your information or sell it to a third party.
Scammers count on your lack of knowledge, so take the time to educate yourself about any offer you receive.
Trust your instincts: if an unknown caller makes you uncomfortable or says things that don't sound right, hang up.
The Colorado Attorney General's Office has information on government impostor scams on their Stop Fraud Colorado website. If you do become a victim, their Identity Theft Repair Kit can provide helpful information. It is available in both English and Spanish. You can also file a report with the Attorney General, the FBI, and the Colorado Bureau of Investigation. The CBI also has a 24-hour toll free fraud hotline, 1-855-443-3489. Also be sure to contact your local police department as well as your bank and credit card companies.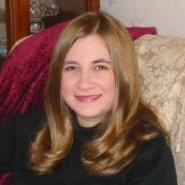 Latest posts by Amy Zimmer
(see all)