This winter's heavy snowfalls have created extremely dangerous avalanche conditions in the high country, and Colorado has already had seven fatalities so far this season. Many highways and ski areas are closed, but if you are planning on venturing out, take time to prepare yourself for what to do in case of an avalanche. The Colorado Avalanche Information Center (CAIC) has put together a helpful video, Know Before You Go. With spectacular footage and interviews with professional skiers and snowboarders, Know Before You Go provides helpful information on staying safe while enjoying the slopes. CAIC also offers Know Before You Go (KBYG) classes for schools.
Another helpful resource is Avalanche Wise: Your Guide to Avalanche Safety in Colorado. This publication, also from CAIC, provides easy-to-understand information on how avalanches form, how to test the snow for weak areas, and what you can do to increase your chances of survival if an avalanche occurs. This guide is helpful not only for those taking part in winter recreation, but also for rescuers and for those traveling along mountain roads.
For updated avalanche conditions visit CAIC's website. You can also search our library's online catalog for more publications and resources.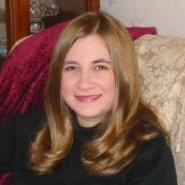 Latest posts by Amy Zimmer
(see all)