Summer is in full swing, which means that it's time to visit the farmers' markets popping up all around Colorado! The 2022 Farm Fresh Directory can help you track down delicious Palisade peaches, Olathe sweet corn, Rocky Ford melons, Pueblo chiles and all the other goods Colorado has to offer.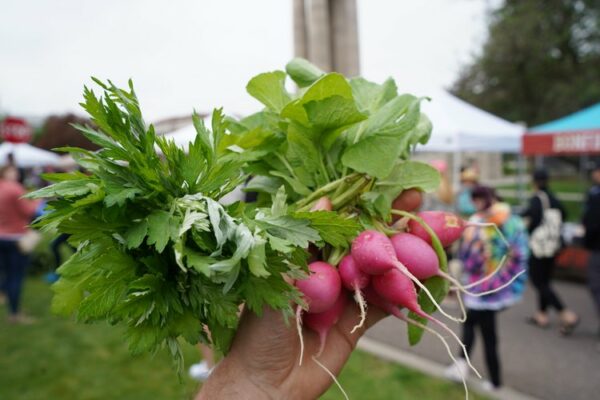 The Farm Fresh Directory has been regularly published for nearly 40 years, in English and Spanish. It contains regional lists of farms, farmers' markets, and other opportunities to buy local food and produce. Many locations welcome SNAP customers. The intention of the Directory is to help local food producers, "connect directly with you, the consumer, to increase our connection to each other and strengthen our community ties."
Farmers' markets are also great places to buy and sell cottage foods, which are foods that are considered safe to produce in an unlicensed home kitchen. These include spices, teas, dehydrated produce, nuts, seeds, honey, jams, jellies, preserves, fruit butter, and baked goods.
Do you make delectable jam or get constant compliments on your baked goods? Consider selling them at your local farmers' market! The State Publications Library has several resources from the Department of Agriculture that can help cottage food producers obtain safety training and ensure all products meet Colorado's standards.
Which local farmers' markets are you planning to visit this summer? What's your favorite market treat? Let us know!
Latest posts by Miranda Doran-Myers
(see all)