Twenty years ago today a major flood hit Fort Collins.  Heavy rainfall of 3 inches per hour began late in the evening of July 27 and continued throughout the day on the 28th.  Homes were flooded, a train derailed, a gas leak caused an explosion near Prospect Road, and in the end, the flood left five people dead.  The flood also caused major damage to more than a dozen buildings on the Colorado State University Campus, including the Lory Student Center, the Morgan Library, and the Administration Annex.  CSU is recalling the event with a series of articles that include a timeline of the flood, meteorological analysis, videos and slideshows, and personal recollections.
The State Publications Library also has several interesting resources on the 1997 Fort Collins flood, including
The 1997 flood was certainly not the first flood to hit the Fort Collins area, and interestingly, just one year before the flood, the University of Colorado-Boulder's Natural Hazards Center convened a meeting in Fort Collins to address "What We Have Learned Since the Big Thompson Flood," Northern Colorado's worst flood disaster which had hit twenty years before.  The official proceedings from the meeting can be checked out from our library.  Also, following another, smaller flood in June 1992, the City of Fort Collins and the state's Emergency Management Office issued a Flood Hazard Mitigation Plan for Fort Collins, which can also be checked out from our library.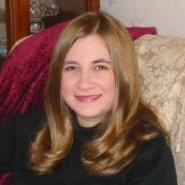 Latest posts by Amy Zimmer
(see all)