The Colorado Book Club Resource now contains over 1,000 books club sets (8+ copies of a title)! In recent months, dozens of members of the Colorado Authors League have kindly donated multiple copies of their works to the Book Club Resource, making it easier than ever for readers to appreciate the rich talent present throughout the state, and pushing us over this great milestone!
Below is a list of recently donated book club sets (8+ copies of a title), every one of which offers a unique reading opportunity for even the most well read book clubs. What's more, we are building a list of these very same authors who are willing to appear at book clubs or other speaking engagements in libraries. What's even more, be sure to learn about the brand new Colorado Authors & Libraries Connect mailing list.
A big thank you goes out to the members of the Colorado Authors League, as well as all the other local authors who have donated their books over the years! To see all the works by Colorado authors in the collection, check out this comprehensive list in the catalog.
---
AESOP, by Michele Packard

In the heart-pounding espionage thriller AESOP, meet Matti Baker, the brilliant operative dedicated to safeguarding America from unimaginable threats. As she fearlessly tackles covert assignments that seem disconnected at first glance, Baker's instincts reveal a sinister web of corruption lurking beneath the surface. With the stakes higher than ever, every loose end could shatter her family and unravel the very fabric of the United States.
Babies Don't Make Small Talk (So Why Should I?): The Introvert's Guide to Surviving Parenthood, by Julie Vick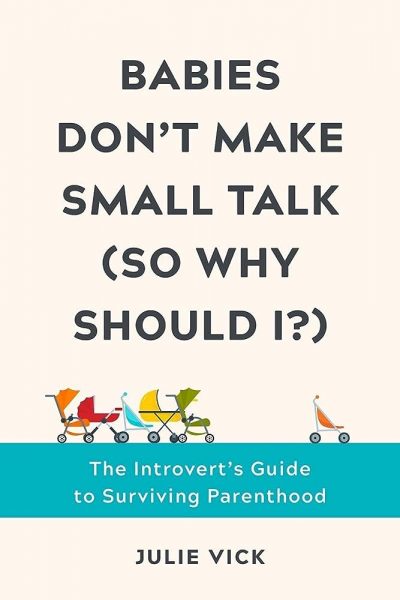 All parents want the same things: to balance work and home life, to raise happy kids, to never attend a baby drumming class, and to build a secret room in their home where they can hide (preferably not the bathroom). Yes, an introverted parent would more keenly want to be free of the slew of attention and expectations that accompany both pregnancy and parenthood, but even the most outgoing person is sure to reach their limit eventually. Here, with laugh-out-loud humor and well-earned experience, Julie Vick offers coping mechanisms for everything from sharing the news that you are becoming a parent to the moment the baby is born (one way or another, it will happen), from managing doctor's visits to handling playdates. She offers advice on finding childcare and ignoring the nursing versus formula conversation with strangers. Witty yet valuable, her tips, checklists, and the occasional chart focus on the time from pregnancy through preschool.
Battle for Eklatros, by Alex Galassi
Ànifa wakes up with no memory only to find out that she is the first elf seen on Eklatros in thousands of years. Furthermore, her peaceful world is now under attack by an alien horde. Ànifa now must journey across Eklatros to awaken the sleeping giants within the Great Barriers.
Can Ànifa and her newfound friends come together in time to save Eklatros?
Being Mean–A Memoir of Sexual Abuse and Survival, by Patricia Eagle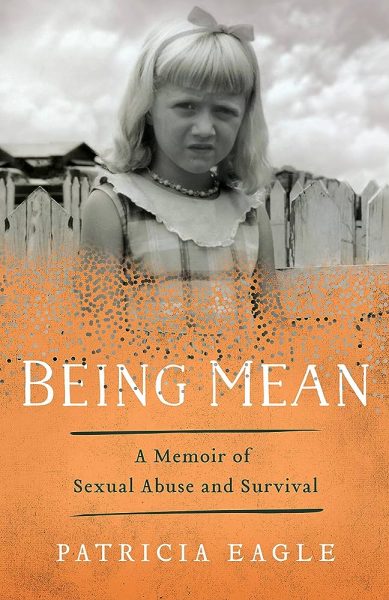 Being Mean is about learning how to acknowledge and live with incomprehensible experiences in the healthiest ways possible. Told in vignettes relative to markers of age and experience, Patricia Eagle reveals the heartbreak and destruction of sexual abuse, from age four to thirteen, by her father. Eagle uses dissociation and numbing in response to his abusive behavior, her mother's complacency, and as a way to block her own sense of self.How does a child come to know what is safe or unsafe, right or wrong, normal or abnormal? How does a young woman learn the difference between real love and a desire for sexual pleasure stimulated by abusive childhood sexual experiences? Careening through life, Eagle wonders how to trust others and, most importantly, herself. As a mature woman struggling to understand and live with her past, she remains earnest in her pursuit of clarity, compassion, and trust.
Brighter than the Flames, by Stefan Scheuermann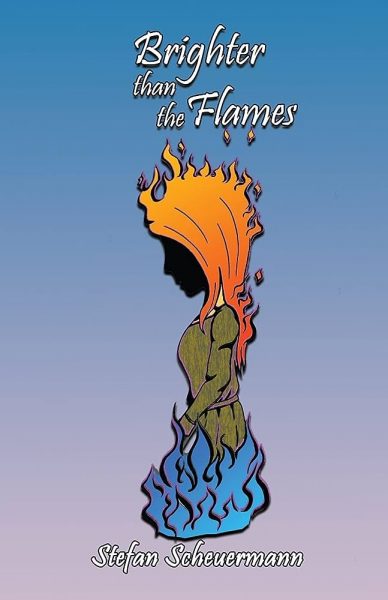 Anna Koob was born into a middle-class German family in 1566. A bright and spirited girl, she became a favorite of her village of Kleinostheim. As an eight-year-old, she is summoned to the home of a prominent baron. The baron's daughter has asked for her as she lies dying. What happens in the baron's home sets off a chain of events that dictates the flow of Anna's future. Anna grows into a learned and outspoken woman, a dangerous thing to be in the generation before the Thirty Years War. As her intellectual and spiritual light shines around her, some delight in her, some fall in love with her, and some are frightened by her and set themselves to extinguish her light from the world.
College Secrets of Highly Successful People: Keys to Launching a Great Life, by Lindy Schneider and Tom Schneider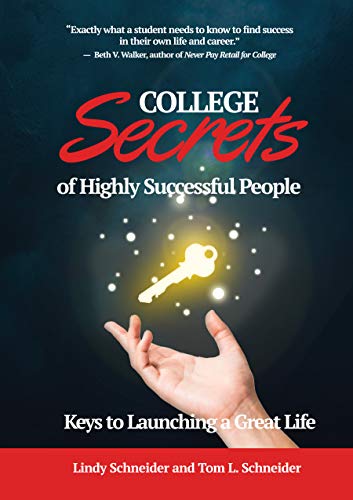 True stories of the unexpected things that CEOs and celebrities did while in college that changed the trajectory of their lives from ordinary to extraordinary. The book tells thirteen key things that people of any age can do at anytime in their lives to get a boost in their opportunities whether they go to college or not. Some of the people featured in the book are, Oprah Winfrey, Denzel Washington, former U.S. Presidents, Elon Musk, Warren Buffet and many others. There is a book discussion guide in the back of the book intended for book clubs.
The Cryptid Catcher, by Lija Fisher
The Cryptid Catcher is the first book in a monstrously fun middle-grade duology by Lija Fisher about a boy who inherits a job hunting legendary creatures. After Clivo Wren's archaeologist father dies mysteriously, the newly orphaned thirteen-year-old finds out the truth: his dad was no archaeologist. He was actually a cryptid catcher, known for finding elusive beasts like the bloodsucking chupacabra. His goal: discover the one extraordinary cryptid whose blood grants immortality—before the knowledge falls into the wrong hands. The mission remains unfinished, and now there's only one person who can take the renowned cryptid catcher's place: Clivo. He may not know the first thing about monster hunting, but he's willing to give it a try—because anything beats staying home with his salsa-crazy aunt and her neurotic cats.
Culturally Responsive Reading: Teaching Literature for Social Justice, by Durthy A. Washington
In the tradition of Thomas C. Foster's How to Read Literature Like a Professor (HarperCollins, 2003), Francine Prose's Reading Like a Writer (HarperPerennial, 2006), and Mortimer J. Adler and Charles Van Doren's How to Read a Book: The Classic Guide to Intelligent Reading (1940; 2014), Culturally Responsive Reading provides an innovative approach to the mindful, critical reading of multicultural literature. The book focuses on the LIST Paradigm, a guided, culturally responsive approach to reading that helps readers "unlock" literature with four keys to culture: Language, Identity, Space, and Time.
Diamond in the Desert, by Karen Gilleland
Diamond-Dennison-Mysteries are for readers who enjoy whodunits with action, humor, and romance. Hope Diamond, head of Diamond Security, must find a killer among the very clients she is hired to protect. The assignment should have been a routine protection job—security for four wealthy women and their entourages at Secret Sands Resort in the Navajo Nation for a week of secret meetings. That's until one of the guests turns up dead. When FBI Agent Matt Dennison lands at Secret Sands, Diamond must overcome his hostility to solve the case. Native customs and the all-encompassing desert permeate the investigation while Chindi, the dead woman's spirit, casts a menacing shadow. The clock is ticking. Diamond must find the answer before the guests depart. But how do you unmask a killer you're being paid to protect?
Echoes In The Stars, by Gordon Frisbie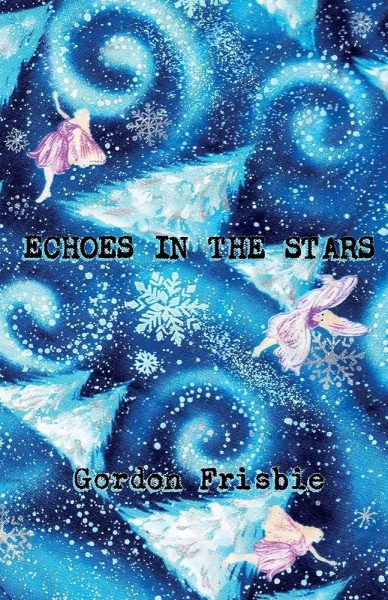 Boo was a predominantly white Australian shepherd. Her only handicap, aside from bone-headed bravery, was deafness in one ear. Deafness is a common disability for the lethal white variety of this breed. She was found alone in a city park, brought to an animal shelter, and ended up with a man who had never owned a dog. For fifteen years man and dog enjoyed dog-sports, adventure, friendship, mishaps, law breaking, and (unofficial) law enforcement. This collection of stories and essays also includes a few other colorful characters who may, or may not, appreciate this honor. While Boo and her peers are the primary actors, the coyote sneaks into several stories and even demanded his own chapter. Much of the action takes place in the Front Range of Colorado and sometimes spills into other western states.
Falling Forward: A Woman's Journey West, by Pat Benedict Jurgens
How far will she follow her dreams?
Ohio farm country, 1897. Louisa, the spirited eldest daughter of Herzig and Clara Steinbacher, has her whole life ahead of her. She is seventeen, and dreams of the "outside world" beyond her doorstep. But when Clara dies in childbirth, Louisa is suddenly thrust into adulthood—with the burden of her mother's responsibilities…and the care of her younger siblings. The only world she has ever known closes around her.
Then Herzig, an elder in their strict Mennonite community, hires young, handsome Thomas to help on the farm. Thomas is hardworking, honest…and not of the Faith. But Louisa can't hide her growing feelings for him. Her choices set in motion a transformation she never expected. But at what cost?
Forgotten Cuchareños of the Lower Valley, by Virginia Sanchez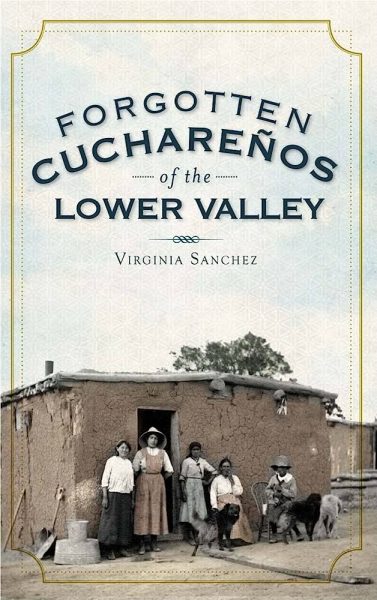 During the late 1860s, Hispanos from Colorado's San Luis Valley moved their families east over the Sangre de Cristo Mountains into Huerfano County. Their story is an important and almost forgotten part of Colorado's history as a whole, though their contributions are still felt throughout the area today and their descendants still call this land home.
In Forgotten Cucharenos of the Lower Valley, historian Virginia Sanchez brings this fascinating account of Native American, Hispano and Anglo cultures to life, presenting new information about Cucharas and the people who settled there.
Fragile Saints, by Claire Ibarra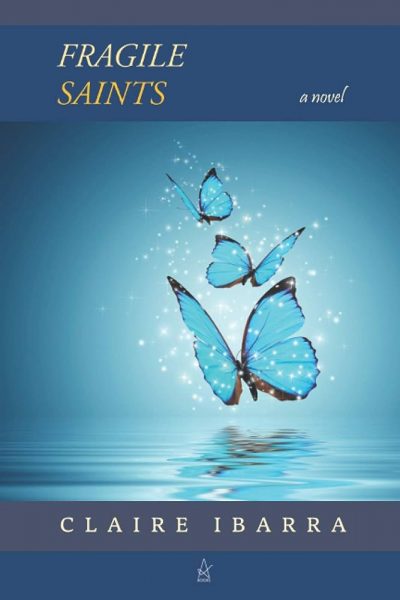 Fragile Saints is a magical realist novel set in contemporary Peru. Elsa is struggling with her recent divorce and childhood memories of her family's silk-producing farm haunt her, so when Elsa's dying grandmother requests to see her, she visits Peru. There, Elsa learns she has inherited a country house, near the old family hacienda, which is haunted by a dark secret. Elsa is intrigued with the house, its caretakers, and her new lover Gustavo, yet she encounters disturbing ghostly visitors. The novel is written primarily from Elsa's point of view, as she discovers her purpose, but an omniscient narrator is employed as well, taking the reader into the family's past. Like Gabriel Garcia Marquez's "One Hundred Years of Solitude" and Isabel Allende's "The House of the Spirits," Fragile Saints uses magical realism to create a family saga where ancestral mishaps and the natural world influence the present day characters, making them vulnerable and yet also indomitable.
Gods of the Bay, by Jo Fontana
Katie Russo grew up on the east end of Long Island. When she was a child, she spent most of her time outside when the land was wilder. There she received visions of things to come. As a teen, she explored the Great South Bay and its murky waters as well as Davis Park and the Atlantic Ocean. Certain events convince her to move away from the coast when she enters adulthood, but the memories of Fire Island and the Great South Bay still continue to haunt her long after she left. Ultimately, she must come to terms with her past as well as the changes in the world around her.
The Height of Secrecy, by J.M. Mitchell
High up on a treacherous canyon wall in a mysterious location, a man from the pueblo is stuck on a ledge.  Furiously working to rescue him, Ranger Jack Chastain is nearly killed. Now he wants answers. Unfortunately, the man won't talk.  While Jack learns that the secret revolves around a death sixteen years before, there is more. Looking for answers, he encounters ghosts from his own past in Montana. Secrets from that past, fights he lost, and people he hopes to avoid, threaten his new life with the woman he loves. In New Mexico, at Piedras Coloradas National Monument, a coalition fractures. When old battles restart, Jack is thrust into the middle, and into the sights of the same powerful people who ruined his reputation in Montana. A new player with influence appears and offers to make the problems go away, but he wants something in return. Jack must choose. Side with the man who can deliver political favors, or with a Native American man who won't share his secret but is protecting something he values greatly. Winner, Award for Best Mainstream Fiction, Colorado Author's League, 2015.
Killing Godiva's Horse, by J.M. Mitchell
Ranger Jack Chastain returns in Killing Godiva's Horse, set in national parks on opposite sides of the world. Drawn into battle by a man trying to start a western lands rebellion, Jack is sent to Kenya to hide until the storm passes and finish the research of a scientist killed by rhino poachers. While there, he hears something shocking, a campfire revelation that pitches Jack into a dangerous investigation of a ruthless rhino horn buyer. But Jack's life in New Mexico comes unraveled, forcing him to disobey orders and return home, and–inadvertently–onto a raft on an angry river, trapped between warring politicos. One man's pain can be another man's game. If the game is being played to hide secrets, the truth can be hard to find hidden among the lies, left by the horse someone rode in on.
"Rhinos, wild horses, politics – and dead bodies – set a frenetic pace from D.C. to Kenya. Do you like books that hit the ground running and pull you in with multiple plotlines that converge, 200 pages later, in a heart-thumping climax? Then Killing Godiva's Horse is right up your wheelhouse."-Colorado Sun. Finalist, Thriller, Colorado Book Awards, Colorado Humanities Center for the Book, 2019. Winner, Mystery-Crime Fiction, New Mexico-Arizona Book Awards, 2019. Winner, (Contemporary) Western Novel, Colorado Author's League, 2019.
Midnight at the Barclay Hotel, by Fleur Bradley
When JJ Jacobson convinced his mom to accept a surprise invitation to an all-expenses-paid weekend getaway at the illustrious Barclay Hotel, he never imagined that he'd find himself in the midst of a murder mystery. He thought he was in for a run-of-the-mill weekend ghost hunting at the most haunted spot in town, but when he arrives at the Barclay Hotel and his mother is blamed for the hotel owner's death, he realizes his weekend is going to be anything but ordinary. Now, with the help of his new friends, Penny and Emma, JJ has to track down a killer, clear his mother's name, and maybe even meet a ghost or two along the way.
My Heart Lies Here, by Laurie Marr Wasmund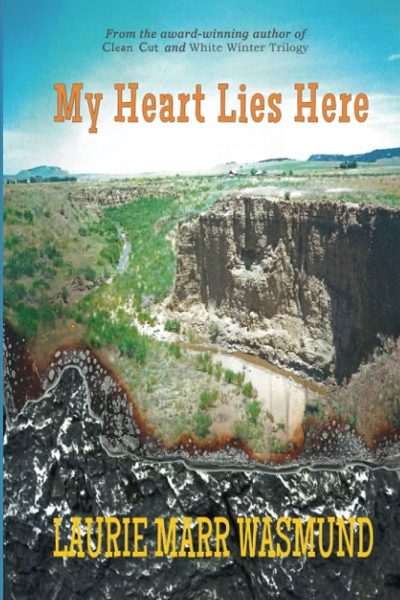 In 1913, the United Mine Workers of America led a strike against John D. Rockefeller's Colorado Fuel & Iron Company that would end in war. In this novel of the Ludlow Massacre, a young woman learns the true value of love and sacrifice and what it means to be an American. Coming of age in the hardscrabble coal camp of Berwind, Colorado, Christian Scott is caught in a web of divided loyalties. Torn between her dedication to her brother, Alex, who stubbornly clings to his proud Scottish heritage, and her love of Pearl, a spirited and irreverent orphan whose flight from abuse and poverty lands her on the Scotts' doorstep, she experiences heartbreak when the two become enemies. At the same time, she secretly joins with a passionate Greek man on a dangerous course of resistance against the coal company and the brutal Colorado National Guard that threatens to destroy everything–and everyone–she loves.
Optimal Distance – A Divided Life, Part One and Part Two, by Joan Carol Lieberman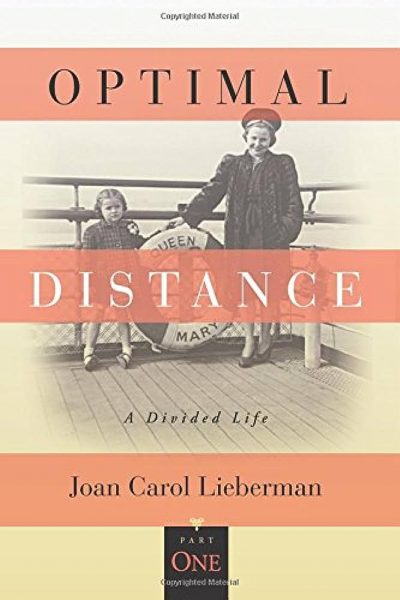 "Optimal Distance – A Divided Life" is a two-part autobiography of a Western woman born in the midst of World War II to a paranoid schizophrenic mother from a prominent Mormon family and a Jewish father from Newark, New Jersey who was a research entomologist. "Part One" is a searingly honest chronicle of the impact of her mother's paranoid schizophrenia on the author's life until her mother's death on her 40th birthday. "Part Two" takes the reader on a journey as the author searches for meaning in the face of her own death from metastatic breast cancer and discovers the new science of epigenetics — producing hope for her progeny and ours. Joan Carol Lieberman was a management consultant for 40 years, working with lawyers, doctors and women leaders. A resident of Boulder, Colorado since 1968, she has been married for 48 years and is the mother of two grown children. As finalist for the Bakeless Literary Prize in 1999, she was invited to attend the Bread Loaf Writers' Conference where she began writing her autobiography. Her autobiography was selected as one of three finalists for the best non-fiction book by the Colorado Authors' League in 2018.
Other People's Pets, by R.L. Maizes
La La Fine relates to animals better than she does to other people. Abandoned by a mother who never wanted a family, raised by a locksmith-turned-thief father, La La looks to pets when it feels like the rest of the world conspires against her. La La's world stops being whole when her mother, who never wanted a child, abandons her twice. First, when La La falls through thin ice on a skating trip, and again when the accusations of "unfit mother" feel too close to true. Left alone with her father―a locksmith by trade, and a thief in reality―La La is denied a regular life. She becomes her father's accomplice, calming the watchdog while he strips families of their most precious belongings. When her father's luck runs out and he is arrested for burglary, everything La La has painstakingly built unravels. In her fourth year of veterinary school, she is forced to drop out, leaving school to pay for her father's legal fees the only way she knows how―robbing homes once again. As an animal empath, she rationalizes her theft by focusing on houses with pets whose maladies only she can sense and caring for them before leaving with the family's valuables. The news reports a puzzled police force―searching for a thief who left behind medicine for the dog, water for the parrot, or food for the hamster. Desperate to compensate for new and old losses, La La continues to rob homes, but it's a strategy that ultimately will fail her.
Plain Sight, by M. E. Delaney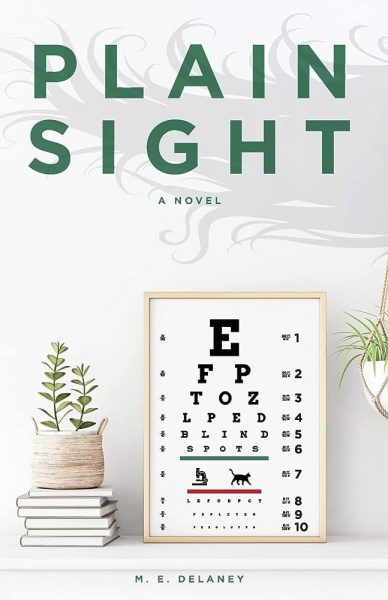 Dr. Simon Brust, an uptight professor and rising star in immunology research at Yale, has blind spots when it comes to relationships. During a fall, he smacks his head on pavement and, concussed, meets Alex Argyle. She's a vivacious, free-spirit who dotes as he heals from his injuries. They discover uncanny compatibilities, a perfect match. But Simon still has feelings for Genevieve, his former, sometimes current, lover. He's so busy helping his mother and researching how cancer hides from the immune system that he misses warning signs. The red flags escalate into panic attacks. They interfere with his work performance. Under pressure from all sides, he must meet the arduous standards for tenure in order to continue his life's work. But things go awry.
Pleas and Petitions: Hispano Culture and Legislative Conflict in Territorial Colorado, by Virginia Sanchez
In Pleas and Petitions Virginia Sánchez sheds new light on the political obstacles, cultural conflicts, and institutional racism experienced by Hispano legislators in the wake of the legal establishment of the Territory of Colorado. The book reexamines the transformation of some 7,000 Hispano settlers from citizens of New Mexico territory to citizens of the newly formed Colorado territory, as well as the effects of territorial legislation on the lives of those residing in the region as a whole. Sánchez highlights the struggles experienced by Hispano territorial assemblymen trying to create opportunity and a better life in the face of cultural conflict and the institutional racism used to effectively shut them out of the process of establishing new laws and social order. For example, the federal and Colorado territorial governments did not provide an interpreter for the Hispano assemblymen or translations of the laws passed by the legislature, and they taxed Hispano constituents without representation and denied them due process in court. The first in-depth history of Hispano sociopolitical life during Colorado's territorial period, Pleas and Petitions provides fundamental insight into Hispano settlers' interactions with their Anglo neighbors, acknowledges the struggles and efforts of those Hispano assemblymen who represented southern Colorado during the territorial period, and augments the growing historical record of Hispanos who have influenced the course of Colorado's history.
The Pits, by Katy L. Wood
No one goes into the Pits.
No one understands the magic of the Pits.
For those who try, there are consequences.
—
When Clarabella's girlfriend Emilia goes missing Clarabella tracks down the only person who can help: her outlaw older sibling Royal, who she hasn't seen in three years.
Royal knows more about the strange magic of the world than anyone, more than they should. Magic Clarabella doesn't believe in. Not until the path to find Emilia leads deep into the mysterious and magical Pits that stretch along the spine of the continent, forcing her to rethink everything she ever believed. But once Clarabella, Royal, and Royal's gang enter they discover Royal can no longer leave. Now Clarabella has to choose who she loves enough to save: Royal, or Emilia?
Public Trust, by J.M. Mitchell
Magnificent lands, a beautiful woman, and people facing hard truths about who they can trust—and a fire that can change everything.
Ranger Jack Chastain returns to the canyons of New Mexico after fighting wildfires, and steps into a political firestorm. He wants to run, but a beautiful woman makes him take a stand. When mysterious provocations pit neighbor against neighbor, a battle between 'self interest' and 'do the right thing' ensues, trapping Chastain between people who face hard truths about who they can trust, and a fire that can change everything.
Put Off My Sackcloth: Essays, by Annie Dawid
Put Off My Sackcloth is a mosaic of essays about one writer's journey through a life fraught with crippling interior darkness in an uncertain world to the salve she finds in her "shored-up ruins" and new maternal life beneath the lambent glow of the Sangre de Cristo mountain range in South-Central Colorado. The daughter of a Jewish refuge from Nazi Germany and an American mother prone to suicidal depression, Annie Dawid, in these essays, traces the history of her life, pivoting between the hanging trees of her most despairing moments, the fouettés of her youth, her archetypal dig into the horrific mass suicides of Jonestown, and the aching "architectural wonders" of her beloved son, Elijah. After her father's death, Dawid finds in the wording of his will a "code" that sends her on a search for a new and better life. Dawid's rich and gratifying intellect, her cultural and political insights are enmeshed with the decisive moments of her life that lead her into emotional maelstroms and, at times, psychological bankruptcy. And yet throughout these essays, we never lose sight of Dawid's compassionate, empathetic embrace of all those she encounters who stand on fragile shores. As part of this journey, place looms large as an important character in the book. Sackcloth shines with the rural Colorado community of ranchers and artists who share with Dawid a sprawling valley of scattered coyote and spiraling constellations. Here, always, reigns the generosity of spirit, the life lesson shared, the simple hope carved out of this high mountain meadow land where Dawid lives with her son in an off-grid cabin amid cattle troughs and windmills and old pioneer tubs she fills with wildflower seed. Put Off My Sackcloth is an unblinking look at the life of one woman – daughter, mother, artist, scholar – who sought change and ultimately found illumination.
Red Rabbit On The Run, by Jodi Bowersox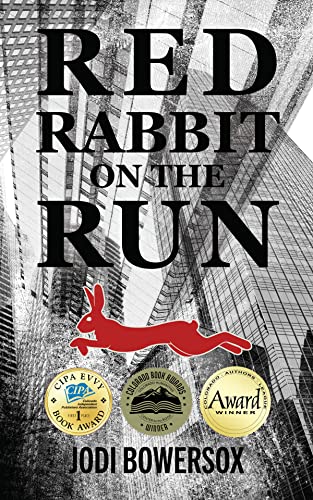 Tiffany Morrow had thought she only imagined the demon horse with glowing red eyes at the airport, but there was no mistaking the mountain view she had seen out the window this morning. She was really and truly in Denver. Home. The nightmare of the jungle was over. She really didn't know how much time had passed since she'd been carried out of that vile cabin in the Amazon. She did remember that—waking for a moment or two in the arms of someone strong. Whispered words she couldn't recall. Words that had struck her as kind. So why did you run from them? God, you do the stupidest things. The voices that had been nearly eliminated before she had awakened in a Brazilian hell had been her almost constant companion without the meds whose job it was to hush them to a whisper. She knew it would do no good to answer the voices. They never listened to her. But she did know why she was running from those who had helped her. Aaron McCain had spoken with kind and beautiful words before selling her to a sex trafficker. Kind words were often a trap. Who's to say that her "rescuers" weren't taking her from one hell to another?
Spirit Baby: Travels through China on the Long Road to Motherhood, by Nina Neilson Little
Part memoir and part travelogue, Spirit Baby: Travels through China on the Long Road to Motherhood tells the story of my five-year-journey through infertility, my international adoption effort, the healing benefits of travel, and the many wonders of China.
"When Americans Nina and Chris Little step off the plane onto Chinese soil, they are a couple in crisis. Fleeing the heartbreak of failed fertility treatments and the silence of their childless home, they arrive in Beijing, with dreams of adopting a Chinese orphan. As they travel from the historic cities of northern China to the stunning countryside of southern China, Nina discovers unexpected wonder in the world, strength in her marriage, and hope for her future. Part memoir, part travelogue, Spirit Baby weaves together themes of longing, loss, and learning to live again, while exploring the healing benefits of travel and the many wonders of China. More than anything, Spirit Baby celebrates the many paths to motherhood."
The Society, by C.G. Abbot
Elizabeth has been plagued with visions since the disappearance of her childhood friend, Loralie. When she returns to the small town of her childhood, she's unaware that she's walking into the middle of what killed her friend – a deadly secret society. Unknown to the rest of the world, The Society for a Restored America has been preparing to seize control of the government through manipulation of a national crisis. The Society's membership has infiltrated the government and military at the highest levels. The only thing between them and their final steps to take over is Elizabeth Grant. Elizabeth must accept her special gift and stay alive long enough to uncover the Society's dark plot to seize control from a nation that blindly supports them.
Tales of the Incorrigible: Flummox or Bust! by Kevin Bowersox
Arch frenemies locked in a galactic race for the treasure of a lifetime.It is so far into the future that Oprah's papacy is but a bizarre footnote in the history books. The invention of the Flitzdrive has shrunk the mind-numbing magnitude of the galaxy down to less than a year's travel from edge to edge. Thousands of sentient races that once didn't know each other existed now intermingle and irritate one another on a regular basis…
When the most notorious space pirate that ever lived disappeared for the final time, his ship was rumored to carry a plunder of legendary worth. So when the crew of the starship Incorrigible gain a clue to that ship's location, it begins a star-spanning quest battling the forces of nature, time, space, and society–not to mention nettlesome outbreaks of sex–to retrieve it.
We Love Anderson Cooper, by R.L. Maizes
In We Love Anderson Cooper, characters are treated as outsiders because of their sexual orientation, racial or religious identity, or simply because they look different. A young man courts the publicity that comes from outing himself at his bar mitzvah. When a painter is shunned because of his appearance, he learns to ink tattoos that come to life. A paranoid Jewish actuary suspects his cat of cheating on him—with his Protestant girlfriend. In this debut collection, humor complements pathos. Readers will recognize themselves in these stories and in these protagonists, whose backgrounds are vastly different from their own—we've all been outsiders at some point.
When You Know What I Know, by Sonja K Solter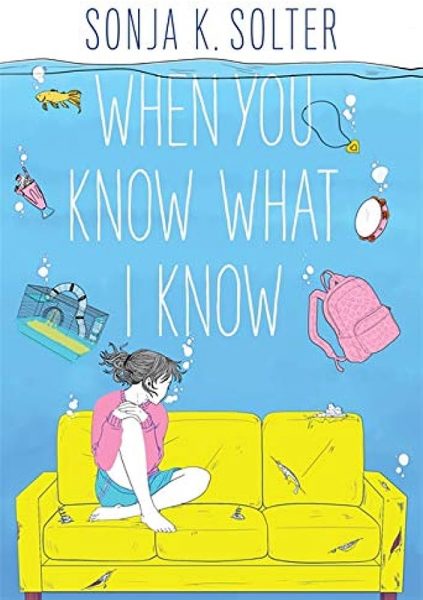 This harrowing, and ultimately hopeful novel in verse sensitively depicts a girl's journey through the aftermath of abuse. One day after school, on the couch in the basement, Tori's uncle did something bad. Afterward, Tori tells her mom. Even though telling was a brave thing to do, her mom still doesn't believe her at first. Her grandma still takes his side. And Tori doesn't want anyone else—even her best friend—to know what happened.​Now Tori finds herself battling mixed emotions—anger, shame, and sadness—as she deals with the trauma. But with the help of her mom, her little sister, her best friend, and others, can Tori find a way to have the last word? From debut author Sonja K. Solter comes a heartbreaking yet powerful novel that will strike a chord with readers of Jacqueline Woodson and Tony Abbott.
Where Sunday Used to Be: New and Selected Poems, by Daniel Klawitter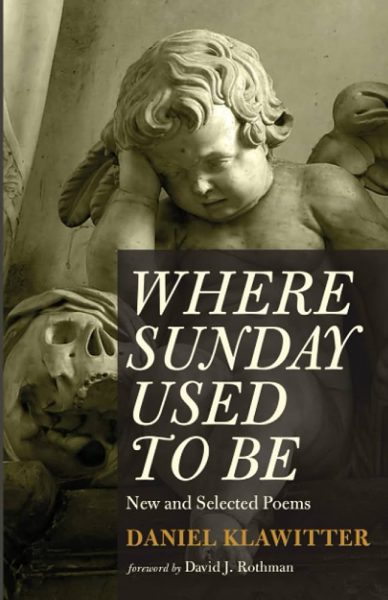 These poems display a masterful and contemporary twist on a beloved poetic tradition that carefully employs the tools of meter, rhyme, and rhythm. Readers will find these poems to be both accessible and thought provoking.
It is rare to encounter a poet capable of such range in tone and subject matter: from the humorous to the tragic, the divine to the devilish, the author expertly blurs the lines between our notions of the sacred and the secular.
Who We Meet Along the Way, by Brandon Tosti
Who We Meet Along the Way is a disarmingly charming ride through a kaleidoscope of heartfelt tales and hard-won wisdom. The journey takes the reader from the rugged hills of Eastern Kentucky to the jagged peaks of the Colorado Rockies. As we go, author Brandon Tosti introduces us to lessons learned, hardships overcome, and the gentle understanding that family is waiting to be found wherever you go, if only you're open to finding it. More than a decade ago, author Brandon Tosti began sharing short stories about his daily life on his social media. His initial goal was to spread positivity, but over time he found himself with a collection of uplifting pieces spanning his midlife. Among his posts were the details of the founding and fulfillment of a New Orleans-based non-profit aimed at replenishing school sports equipment post-Katrina; his young wife's battle with breast cancer; the love and support of friends and family as he juggled the efforts of caring for her, taking the lead parenting role for two toddlers, and full-time work; and funny, touching anecdotes from years of coaching youth sports. It added up to the story of a life well-lived at its midpoint. Tosti's humble, to-the-point style is instantly relatable, and readers will see themselves in his experiences and relationships.
---
Please note that this list may not reflect every donation we received recently. Some sets may still be being processed, but will be available in the catalog in the near future. Please feel free to reach out about a particular set if you are interested in borrowing it.
Book club sets are circulated to participating libraries via the CLiC courier. If you are interested in receiving book club sets but are not already a member library, use the online form to get signed up. Since the BCR has always relied on book donations, we are deeply grateful to all of the institutions and individuals that have donated sets and helped make the collection stronger.
Contact bookclub@coloradovirtuallibrary.org for questions or to discuss donations.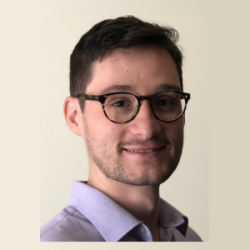 Latest posts by Michael Peever
(see all)