Vol. 1 part 2
Welcome to Short Bytes II mini-newsletter! This twice-a-month second edition features a potpourri of short articles and information that we've culled on promising K-12 librarian/library staff practice, timely issues, and more. Please enjoy and peruse the resources and upcoming learning sessions that we're sharing for school librarianship
---
Creating Joyful and Memorable Learning Experiences
Several years ago prior to the pandemic, I had the honor of going to the Carnegie Foundation Summit on Improvement in Education. At that particular conference, one of the many great keynote speakers I went to was Dan Heath, co-writer of a wonderful non-fiction read entitled "The Power of Moments." In that book and his keynote, he shared the power of great experiences and how they affect us. He challenged us educators about creating learning experiences that our younger and/or adult learners will remember 20 years from now. One particular question he asked us was: "How much of your current curriculum will advance your students toward the dreams you have for them?" That resonated with me in numerous ways.
I highly recommend reading that book (or at least the first several chapters), and thought I'd include a recent very short article I read a few weeks ago about a Chicago principal whom I think is doing this very thing. "Why this Chicago Principal says 2022 will be the year she focuses on kindness, dance parties, and chickens."
Want a copy of "The Power of Moments?" I have one extra copy and I'll do a drawing of interested folks that email me by Friday, February 18th!
Becky Russell, Russell_b@cde.state.co.us
---
Social Emotional Learning
In a related theme, you likely have read learned more about Social Emotional Learning. What with the pandemic continuing for the third year and students having to adapt to remote learning and then returning to in-person learning, our younger learners' social and emotional learning has suffered. Here are some resources that we hope might support your work with SEL and your and your students' well-being. We'd love to hear about other SEL resources that you have found helpful.
https://insidesel.com/2020/03/12/covid-19/
https://www.edutopia.org/social-emotional-learning
https://www.centervention.com/social-emotional-learning-activities
https://www.commonsense.org/education/SEL
Here is a book that may resonate with you:
I Am Human: A Book of Empathy
Being human means, we are full of possibility. We learn, we dream, we wonder at the world around us. But we also make mistakes and can feel fearful or sad. We can make good choices by acting with compassion and having empathy for others and ourselves. When we find common ground, we can feel connected to the great world around us and mindfully strive to be our best selves.
---
Upcoming CO K-12 Librarian/Staff Learning Sessions
Teacher Librarian Days
Join us for Teacher Librarian Day(s) 2022: Creating a Learning Oasis on February 21st – 25th, 2022. The week will include a mix of live keynote speakers, on-demand teaching materials, and hands-on learning opportunities focusing on how primary sources can enliven and enrich classroom instruction. https://sites.msudenver.edu/tpswesternregion/teacher-librarian-days/
Shine a Light Webinar Series
Shine a Light on Promising Practicehttps://shine-a-light.cu.studio/24february2022-2/Join this webinar to guide you in supporting newcomers, refugee students, and families. This session focuses on grants, programs, and other strategies libraries can employ to serve new Americans from Afghanistan in Colorado.
---
Blue Spruce Awards Are Back!
Visit the Blue Spruce Award site to learn about and share these books with older students.
http://www.partnersinliteracy.org/the-blue-spruce-award/
This link will take you to Reading Rockets where you will see a compilation of current and relevant articles that may be helpful and educational. Some notable ones are about prominent award winners and neurodivergent book characters.
https://www.readingrockets.org/news/5230
---
Idea Sharing
What are some of your thoughts/questions about this edition of the newsletter? What SEL books, activities, and ideas can you share? Share your ideas in the comments or via our School Library Hotline listserv.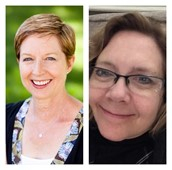 Latest posts by Becky Russell and Tammy Langeberg
(see all)