We say a picture is worth a thousand words, but when it comes to data visualization, it's up to the designer to make sure their visual paints a clear picture. If adding yet another bar, line, and/or pie chart to your reports is starting to feel a bit boring, pictogram charts may be an engaging alternative for you. Pictogram charts (also known as pictographs, pictorial charts, picture charts, or icon charts) use simple, small icons to display data in more memorable, meaningful ways. They can even increase the accessibility of your data visualizations by crossing language and cultural barriers. Pictogram charts are better at helping an audience understand and remember a statistic rather than rigorously conveying large amounts of data. If there are a few key facts you want people to take away from your data visual, pictograms can help your audience retain them even after they've walked away. And isn't that the primary goal of data visualizations; to convey information in a way that sticks with people?
An effective, memorable pictogram chart could be worth a thousand words, but in this post, we'll also be discussing something that is worth a whole lot more – Master of Library Science (MLS) degrees. The value of an MLS degree would take much more than a few pictogram charts to convey, so the data visualizations below will just focus on whether Colorado public libraries require staff to have MLS degrees and if so, which positions they require them for. We'll explore this Public Library Annual Report (PLAR) data with multiple different kinds of pictogram charts and discuss the pros and cons of each, as well as traps to avoid…
Continue reading this post on LRS.org and check out more posts on research in a library context from Library Research Service.
LRS's Colorado Public Library Data Users Group (DUG) mailing list provides instructions on data analysis and visualization, LRS news, and PLAR updates. To receive posts via email, please complete this form.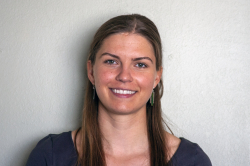 Latest posts by Sara Wicen
(see all)