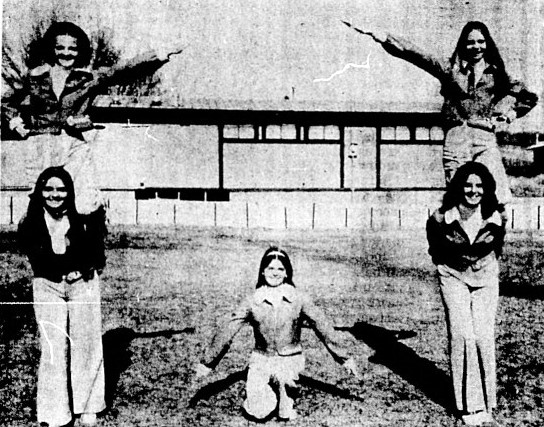 The Friday Grab Bag is a weekly series that highlights fun, unique, and interesting happenings in Colorado libraries, and includes news from Colorado State Library.
Let's open the Friday Grab Bag!
A Festival Mood
Gilpin County Public Library, in association with the University of Colorado Boulder, welcomes the Colorado Shakespeare Festival on November 15 from 6:00 to 7:30 pm. The evening will include the performance of a 45-minute abridged version of Romeo & Juliet followed by a discussion with the actors.
Bring your family to Security Public Library's Fall Festival, November 4 from 5:00 to 8:00 pm. There's something for everyone, from food trucks, to over 30 local craft vendors, to campfire story times, hot cocoa, games, and a photo booth!
The Bighorn Sheep Festival is Georgetown's celebration of Colorado's official state mammal. Kids in Clear Creek County Library District can participate in the fun with stories and crafts at John Tomay Memorial Library on November 11 from 10:00 am to 2:00 pm.
Author Extravaganza
Denver Public Library invites you to an Author Event with Greg Glasgow and Kathryn Mayer for a discussion of Disneyland on the Mountain: Walt, the Environmentalists, and the Ski Resort that Never Was. Their book is an in-depth look at the controversy surrounding Walt Disney's unfinished Mineral King ski resort. Join them on November 18, 3:30 pm, at the Sam Gary Branch Library.
Delta County Libraries' Local Author Fair in Delta on November 4 is an opportunity to meet authors and purchase signed copies of their books. They will have a great selection of titles for the entire family, plus coffee and pastries while you browse.
Alamosa Public Library invites you to join them at the library or tune in from home for their Local Author Celebration—Virtual Panel, on November 7 from 5:30 to 7:30 pm. In this first of two panels, authors from around Colorado will explain how they progressed from idea to publication.
Start your Christmas shopping early at Cañon City Public Library's Local Author Event and Book Sale, November 4 from 10:00 am to 2:00 pm. Discover local authors and browse their books while tasting wine.
The Colorado Book Club Resource has a growing collection of titles by members of the Colorado Authors League. These book club sets are available for checkout to libraries. Many of the authors are also available to appear at library events. Learn more about the book club sets and how to engage with the authors.
Pick 'n' Mix
Nederland Community Library's 3rd Annual Pie Contest is November 4 from 12:00 to 2:00 pm. Does your pie have what it takes to be best in class?
Bring your gently used decorations to Broomfield Library's Holiday Decorations and Wrapping Paper Swap, November 5 at 2:00 pm. Toiletries and non-perishable foods will be accepted in lieu of decorations.
Don't trash your old pumpkins—smash them at Pines & Plains Libraries' all-ages Pumpkin Squash, November 4 at Elizabeth Library. Pumpkin drop demonstrations are at 10:30 and 11:30 am.
Can you solve the Murder in the Library Mystery? Ignacio Community Library invites you to participate as an investigator or an actor in the live action game on November 5 at 12:00 pm. Actors should sign up by November 3.
Throughout November, Grand County Library District is exhibiting a Native American Heritage Collection by artist Lucinda Long-Webb at Fraser Valley Library. Come see the artifacts she has collected and displayed in celebration of Native American Heritage Month.
Language Luminary, Clearview Library District's adult spelling bee, takes place on November 16 at Windsor-Severance Library. Embark on a journey of linguistic excellence with all the nostalgia of a traditional spelling bee. Registration required.
Basalt Regional Library welcomes new members to the Teen Fly Tying Club, where they will learn how to tie their own flies and learn about aquatic life from community experts. They will even have the opportunity to compete in the Iron Fly Competition in February 2024. The first meeting is November 8 at 3:30 pm.
The Friday "Brag"
Jennifer from PPLD reports: "The Pikes Peak Library District's Repair Café program was recently covered by a Denver radio station focused on environmental topics: Screwed. Why DIY Repairs Are So Difficult. This article really captures what's amazing about this program: volunteers and attendees enthusiastically working together to problem solve and keep usable items out landfills. This was also one our best-attended Repair Cafes yet, with 20 attendees bringing over 27 items!"
What's New at Colorado State Library
Book Club Resource
Colorado Historic Newspapers Collection
Adult Services
School Libraries
Save the Date! Colorado Resource Sharing Conference
Learning Opportunities
Growing Readers Together webinars
Introduction to Positive Youth Development (limited to Colorado library staff)
Self and Community-Care Strategies for Library Staff

November 7, 12:00 – 1:00 pm
Registration limited to Colorado library staff

Bridge the Gap: Supporting Postsecondary Academic Success Through Libraries

November 8, 4:00 – 5:30 pm

Digital Equity Plan for Colorado with Melanie Colletti

November 9, 11:00 am – 12:00 pm

De-escalation Skills Workshop

Thursday, November 16, 10:00 am – 12:00 pm

Moral Injury in Libraries: Nurturing Staff Well Being

November 17, 10:00 – 11:00 am

Science Corners: Going from Eeeeek to Awww!

November 30, 12:00 – 1:00 pm

Online Learning Opportunities in November 2023 for Library Staff. Browse this calendar of free online learning opportunities shared with us by Wyoming State Library.
Library Jobline
Are you considering a job change this year? Check out Library Jobline for hot new library employment opportunities, like this selection from around Colorado.
---
This post is part of the Spotlight on Sharing initiative, which aims to increase the visibility of Colorado library programs and resource sharing. Do you have a story from your library to share? Email Amy Hitchner, ahitchner@coloradovirtuallibrary.org.
All images are from the Colorado Historic Newspapers Collection, a service of Colorado State Library.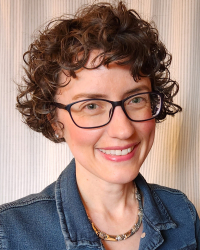 Latest posts by Amy Hitchner
(see all)