Connecting with Colorado Creatives
What are the benefits of author and illustrator school visits?
Spark a love of reading
Meeting the real, live human who created the artwork or words on the page of a book brings books to life and generates instant excitement about reading! The author or illustrator can share their journey to writing or illustrating books, explain their creative process, and engage students in conversation about their lives as readers.
According to 2019 data gathered as part of the United Kingdom study Writer Visits and Children's and Young People's Literacy Engagement, students who had had an author visit that academic year:
Were twice as likely to read above the expected level for their age (31% vs 17%)
Were more likely to enjoy reading (68% vs 47%) and writing (44% vs 32%)
Were more likely to be highly confident in their reading (37% vs 25%) and writing (22% vs 17%)
Inspire student writers and artists
Listening to authors and illustrators share how they develop new ideas and engage in the same creative process as students–drafting, revising, receiving critical feedback and revising some more– can ignite students' imaginations and encourage them to persevere. Students are often surprised to learn that authors' and illustrators' early works are frequently rejected by publishers and their determination to keep creating can serve as a powerful example of practicing a growth mindset.
Promote diversity and inclusion
All children and teens should see themselves in the pages of a book. And all children and teens should see themselves in the creators of books. Just as culturally responsive and inclusive titles positively impact students' feelings of belonging and expand students' understanding of their world, so do authors and illustrators who represent identities and lived experiences that have been historically underrepresented and misrepresented by the publishing industry. The opportunity for a student to meet a creative that shares their identity can inspire new dreams.
Planning an author or illustrator visit
Ready to plan an author or illustrator visit? Check out the comprehensive guidance provided by Donna Janell Bowman in her Step-by-Step Guide to Organizing an Author Visit.
And here are some tips for planning a successful visit:
Contact local bookstores for support– they likely have connections to lots of authors and illustrators and are often willing to pay the visit fee in exchange for the opportunity to sell copies of the book to your school community.
Use TeachingBooks for learning resources about the author or illustrator (Meet-the-Author audio excerpts, name pronunciations, author interviews, and more).
Send thank you notes from staff and students– the author and illustrators will love the feedback!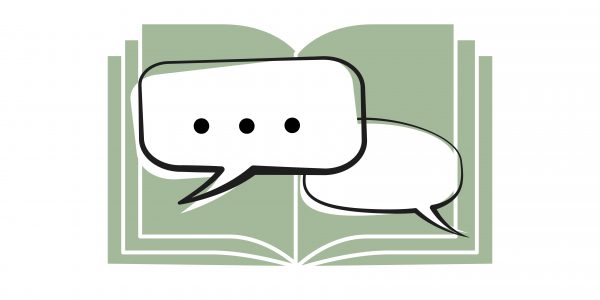 Resources for Connecting with Colorado Creatives
CALMA (Colorado Alliance of Latino Mentors and Authors)
Colorado Authors League (includes illustrators)
The Society of Children's Book Writers (SCBWI) Rocky Mountain Chapter
Jeffrey Bennett: science writer for youth and adults
Jennifer Chambliss Bertman: children's and middle grade fiction author
R. Alan Brooks: graphic novel author and professor
Olivia Chadha: middle grade, YA and adult author
Samantha Cohoe: YA author
Kellye Crocker: middle grade author, reporter, editor, creative writing teacher
Megan E. Freeman: middle grade author and poet
Angela Hawkins: children's illustrator
Julie Hedlund: picture book author
Meg Long: YA author
Malia Maunakea: middle grade and YA fiction author
Sandhya Menon: YA fiction author
Rich Moyer: children's cartoonist and animator
Olivia Obtahi: children's, middle grade, and YA fiction author
Nancy Oswald: children's historical fiction and nonfiction author
Jean Reidy: children's author
Jessica Speer: middle grade and YA nonfiction author
J.E. Thomas: middle grade and YA fiction author
Julia E. Torres: writer, teacher/activist, librarian
Roxanne Troup: children's author
Len Vlahos: YA author
Lily Williams: children's and middle grade author and illustrator
Kaz Windness: children's author and illustrator
Stan Yan: children's and middle grade writer and illustrator
Do you know of additional Colorado creatives to recommend? Please email Suzi Tonini at tonini_s@cde.state.co.us
---
Sign Up for CSL News You Can Use
Would you like to receive weekly updates of Colorado school library events, professional learning, grants and more? Subscribe here to CSL News You Can Use.
Professional Learning, Nov 2023
Click here to view program abstracts and registration/login information. Thank you to the Wyoming State Library for curating many of these opportunities! Webinars and online coursed are free unless otherwise noted ($). Can't attend the live event? Most webinars provide recording links to registered participants.
11/2/23 (2-3 pm MST) Breaking Beats and Myths: Exploring Hip-Hop Pedagogy to Confront Misinformation (edWeb)
11/7/23 (3-4 pm MST) Share or Beware, The STEM Edition: Sorting Science Fact from Fiction (edWeb)
11/8/23 (4-5:30 pm MST) Bridge the Gap: Supporting Postsecondary Academic Success Through Libraries
11/9/23 (8 am-3 pm MST) LibraryCon Live! 2023 (Library Journal)
11/9/23 (11:15 am -11:45 am MST) Make Your Voice Count: Learning About the First Amendment (Grades K–2) (National Archives)
11/9/23 (9:15 am -9:45 am MST) The First Amendment: Five Rights in One (Grades 3-5) (National Archives)
11/9/23 (3-4 pm MST) 4th Annual Digital Learning App Smash for Future Ready Librarians® (All4Ed/Future Ready Librarians)
11/13/23, 2023 (12-1 pm MST) New and Notable Novels in Verse from Random House Children's Books
Latest posts by Suzi​ Tonini
(see all)