Next up in our series exploring Colorado's state parks is Mueller State Park! Sprawling over 5,000 acres of diverse landscapes, this state park offers an unforgettable experience with its varied wildlife and fascinating geology.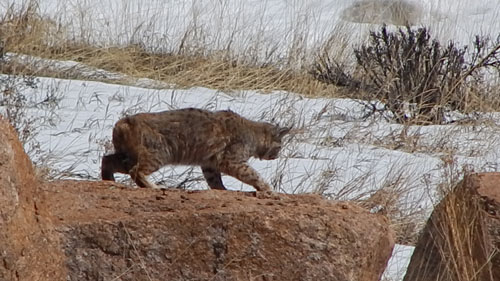 Mueller is located at the base of Pikes Peak near Colorado Springs. This region was a popular Ute hunting ground for many years before homesteaders and ranchers occupied the area in the 1860s. The Mueller family purchased ten ranches and homesteads to form Mueller Ranch and designated it as a game reserve in the 1980s. The land was later purchased by the Nature Conservancy and Colorado Parks and Wildlife to create Mueller State Park. You can read more about the formation of the park in the Mueller State Park development plan, which is available to check out from our library.
One of the park's main draws is its "watchable wildlife." As you wander through the trails, keep an eye out for elk, mule deer, bighorn sheep, and black bears. Over 115 species of migratory and resident birds can be found in the Mueller State Park area, including mountain bluebirds, red-tailed hawks, hummingbirds, and golden eagles – use the Birds at Mueller State Park checklist to see how many you can spot! The park's biodiversity also extends to smaller creatures like foxes, bobcats, and various reptiles and amphibians. As in many other Colorado state parks, be sure to be bear aware while exploring Mueller.
Mueller State Park also offers a glimpse into the fascinating geology that shaped Colorado. The park lies within the Pikes Peak granite complex, a geologic formation in the Front Range known for its distinctive red outcroppings. Mueller's trails and overlooks provide ample opportunities to explore diverse rock formations that have been sculpted over millions of years. Before hitting the trails, check out Studies in Colorado Field Geology (1996), which provides in-depth information about Pikes Peak granite and other geologic formations around Colorado.
There's so much to see at Mueller State Park that the park's staff holds frequent educational programs, like walks with a naturalist or learning forest survival skills. Pack your hiking boots and get ready to explore!
Latest posts by Miranda Doran-Myers
(see all)