Winter is here, and what better way to escape the cold than with a good, long book? The Colorado Book Club Resource has over 800 titles, some short, many on the longer side. Longer novels offer us the opportunity to dive deep into story and immerse ourselves in another world, and if it's really good, finishing it can feel like an epic journey is over. With longer nonfiction we benefit from gaining in-depth and wide-ranging knowledge on a topic, revealing truths about the world we live in. The list below includes both fiction and nonfiction titles that are over 500 pages long, giving your book club lots to chew on! For even more titles like this in the collection, check out the Longer Reads category on the catalog website. Find information on the Book Club Resource program here. Now, to the heavy tomes!*
A People's History of the United States, by Howard Zinn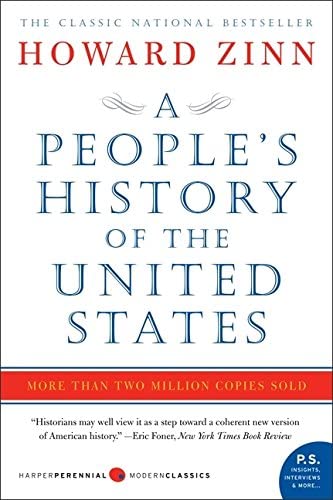 Known for its lively, clear prose, as well as its scholarly research, A People's History tells U.S. history from the point of view of — and in the words of — America's women, factory workers, African-Americans, Native Americans, the working poor, and immigrant laborers. As historian Howard Zinn shows, many of our country's greatest battles — the fights for a fair wage, an eight-hour workday, child labor laws, health and safety standards, universal suffrage, women's rights, racial equality — were carried out at the grassroots level against bloody resistance. Covering Christopher Columbus's arrival through President Clinton's first term, A People's History of the United States features insightful analysis of the most important events in our history.
The Amazing Adventures of Kavalier & Clay, by Michael Chabon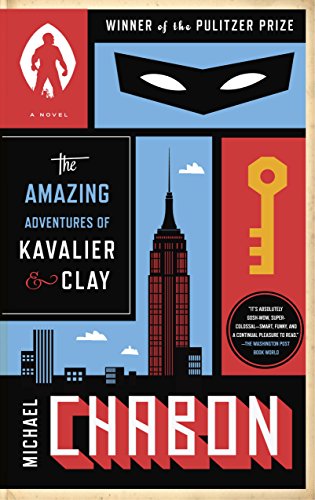 The Amazing Adventures of Kavalier & Clay is a triumph of originality, imagination, and storytelling, an exuberant, irresistible novel that begins in New York City in 1939. A young escape artist and budding magician named Joe Kavalier arrives on the doorstep of his cousin, Sammy Clay. While the long shadow of Hitler falls across Europe, America is happily in thrall to the Golden Age of comic books, and in a distant corner of Brooklyn, Sammy is looking for a way to cash in on the craze. He finds the ideal partner in the aloof, artistically gifted Joe, and together they embark on an adventure that takes them deep into the heart of Manhattan, and the heart of old-fashioned American ambition. From the shared fears, dreams, and desires of two teenage boys, they spin comic book tales of the heroic, fascist-fighting Escapist and the beautiful, mysterious Luna Moth, otherworldly mistress of the night. Climbing from the streets of Brooklyn to the top of the Empire State Building, Joe and Sammy carve out lives, and careers, as vivid as cyan and magenta ink.
Wolf Hall, by Hilary Mantel
In the ruthless arena of King Henry VIII's court, only one man dares to gamble his life to win the king's favor and ascend to the heights of political power. England in the 1520s is a heartbeat from disaster. If the king dies without a male heir, the country could be destroyed by civil war. Henry VIII wants to annul his marriage of twenty years, and marry Anne Boleyn. The pope and most of Europe opposes him. The quest for the king's freedom destroys his adviser, the brilliant Cardinal Wolsey, and leaves a power vacuum. Into this impasse steps Thomas Cromwell. Cromwell is a wholly original man, a charmer and a bully, both idealist and opportunist, astute in reading people and a demon of energy: he is also a consummate politician, hardened by his personal losses, implacable in his ambition. But Henry is volatile: one day tender, one day murderous. Cromwell helps him break the opposition, but what will be the price of his triumph? In inimitable style, Hilary Mantel presents a picture of a half-made society on the cusp of change, where individuals fight or embrace their fate with passion and courage. With a vast array of characters, overflowing with incident, the novel re-creates an era when the personal and political are separated by a hairbreadth, where success brings unlimited power but a single failure means death.
The Pillars of the Earth, by Ken Follett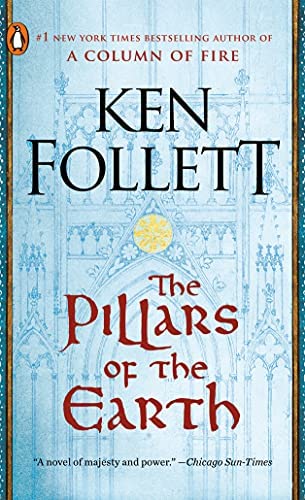 An epic, spellbinding tale of ambition, anarchy, and absolute power set against the sprawling medieval canvas of twelfth-century England, The Pillars of the Earth is Ken Follett's historical masterpiece.
A Mason with a Dream: It is 1135 and civil war, famine and religious strife abound. With his family on the verge of starvation, mason Tom Builder dreams of the day that he can use his talents to create and build a cathedral like no other.
A Monk with a Burning Mission: Philip is the church prior of Kingsbridge. A resourceful man, he knows that if his town is to survive at all, it must find a way to truly thrive. He decides, then, to build Kingsbridge the greatest Gothic cathedral the world has ever known.
A World of High Ideals and Savage Cruelty: As the prior recruits his mason, so begins a journey of ambition, anarchy and the struggle for absolute power. Facing enemies that would thwart them, they will stop at nothing to fulfil their grand plans of Kingsbridge. Soon build tensions between good and evil, turning church against state, and brother against brother . . .
The Warmth of Other Suns, by Isabel Wilkerson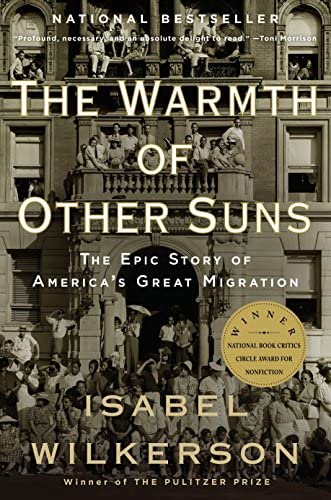 In this beautifully written masterwork, the Pulitzer Prize–winner and bestselling author of Caste chronicles one of the great untold stories of American history: the decades-long migration of black citizens who fled the South for northern and western cities, in search of a better life. From 1915 to 1970, this exodus of almost six million people changed the face of America. Wilkerson compares this epic migration to the migrations of other peoples in history. She interviewed more than a thousand people, and gained access to new data and official records, to write this definitive and vividly dramatic account of how these American journeys unfolded, altering our cities, our country, and ourselves.
Circe, by Madeline Miller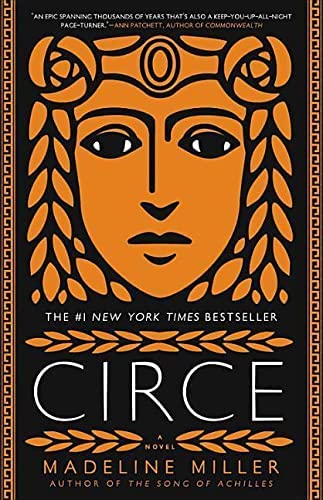 In the house of Helios, god of the sun and mightiest of the Titans, a daughter is born. But Circe is a strange child–not powerful, like her father, nor viciously alluring like her mother. Turning to the world of mortals for companionship, she discovers that she does possess power–the power of witchcraft, which can transform rivals into monsters and menace the gods themselves. Threatened, Zeus banishes her to a deserted island, where she hones her occult craft, tames wild beasts and crosses paths with many of the most famous figures in all of mythology, including the Minotaur, Daedalus and his doomed son Icarus, the murderous Medea, and, of course, wily Odysseus. But there is danger, too, for a woman who stands alone, and Circe unwittingly draws the wrath of both men and gods, ultimately finding herself pitted against one of the most terrifying and vengeful of the Olympians. To protect what she loves most, Circe must summon all her strength and choose, once and for all, whether she belongs with the gods she is born from, or the mortals she has come to love. With unforgettably vivid characters, mesmerizing language and page-turning suspense, Circe is a triumph of storytelling, an intoxicating epic of family rivalry, palace intrigue, love and loss, as well as a celebration of indomitable female strength in a man's world.
Middlemarch, by George Eliot
A passionate young woman's search for a rewarding and meaningful life unfolds in Middlemarch, an English town taking its first steps toward modernization. From tradesmen to gentry, the provincial community's residents form a microcosm of political and social change during the 1830s. The shifting perspectives ― including those of idealistic Dorothea Brooke, ambitious Dr. Lydgate, prodigal Fred Vincy, and faithful Mary Garth ― provide a timeless array of observations on human nature, drawn with subtlety, depth, and humor. Virginia Woolf praised Middlemarch as "one of the few English novels written for grown-up people," and the story's thematic concerns range from the status of women and the rise of the middle class to morality, religion, and marriage. Rich in narrative irony and suspense, George Eliot's masterpiece will captivate readers of all ages.
An American tragedy, by Theodore Dreiser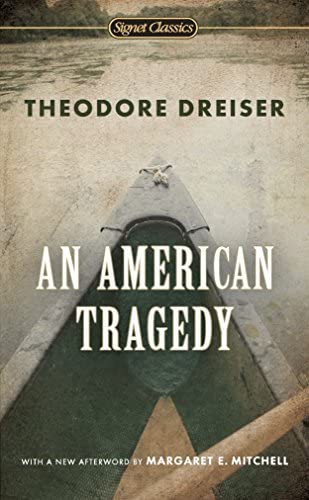 This landmark 1925 novel–the basis for the acclaimed 1951 film A Place in the Sun–is both a riveting crime story and a devastating commentary on the American dream. Theodore Dreiser was inspired by a true story to write this novel about an ambitious, socially insecure young man who finds himself caught between two very different women–and two very different visions of what his life could be. Clyde Griffiths was born poor and is poorly educated, but his prospects begin to improve when he is offered a job by a wealthy uncle who owns a shirt factory. Soon he achieves a managerial position, and despite being warned to stay away from the women he manages, he becomes involved with Roberta, a poor factory worker who falls in love with him. At the same time, he catches the eye of Sondra, the glamorous socialite daughter of another factory owner, and begins neglecting his lover to court her. When Roberta confronts Clyde with her pregnancy, Clyde's hopes of marrying Sondra are threatened, and he conceives a desperate plan to preserve his dream.
Americanah, by Chimamanda Ngozi Adichie
A powerful, tender story of race and identity by Chimamanda Ngozi Adichie, the award-winning author of Half of a Yellow Sun. Ifemelu and Obinze are young and in love when they depart military-ruled Nigeria for the West. Beautiful, self-assured Ifemelu heads for America, where despite her academic success, she is forced to grapple with what it means to be black for the first time. Quiet, thoughtful Obinze had hoped to join her, but with post-9/11 America closed to him, he instead plunges into a dangerous, undocumented life in London. Fifteen years later, they reunite in a newly democratic Nigeria and reignite their passion—for each other and for their homeland.
Cutting for Stone, by Abraham Verghese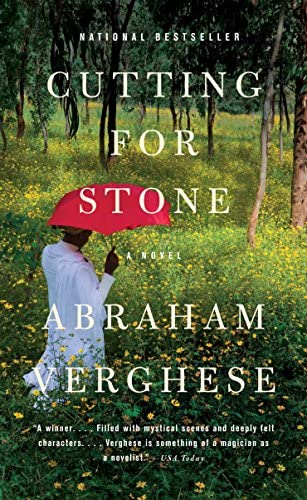 Marion and Shiva Stone are twin brothers born of a secret union between a beautiful Indian nun and a brash British surgeon. Orphaned by their mother's death and their father's disappearance, bound together by a preternatural connection and a shared fascination with medicine, the twins come of age as Ethiopia hovers on the brink of revolution.
Moving from Addis Ababa to New York City and back again, Cutting for Stone is an unforgettable story of love and betrayal, medicine and ordinary miracles—and two brothers whose fates are forever intertwined. This sweeping, emotionally riveting novel that "shows how history and landscape and accidents of birth conspire to create the story of a single life" (Los Angeles Times) is an enthralling family saga of Africa and America, doctors and patients, exile and home.
The Poisonwood Bible, by Barbara Kingsolver
The Poisonwood Bible is a story told by the wife and four daughters of Nathan Price, a fierce, evangelical Baptist who takes his family and mission to the Belgian Congo in 1959. They carry with them everything they believe they will need from home, but soon find that all of it—from garden seeds to Scripture—is calamitously transformed on African soil. What follows is a suspenseful epic of one family's tragic undoing and remarkable reconstruction over the course of three decades in postcolonial Africa.
Dancing between the dark comedy of human failings and the breathtaking possibilities of human hope, The Poisonwood Bible possesses all that has distinguished Barbara Kingsolver's previous work, and extends this beloved writer's vision to an entirely new level. Taking its place alongside the classic works of postcolonial literature, this ambitious novel establishes Kingsolver as one of the most thoughtful and daring writers of modern times.
Moby-Dick, by Herman Melville
Moby-Dick; or, The Whale is an 1851 novel by American writer Herman Melville. The book is the sailor Ishmael's narrative of the maniacal quest of Ahab, captain of the whaling ship Pequod, for vengeance against Moby Dick, the giant white sperm whale that crippled him on the ship's previous voyage. A contribution to the literature of the American Renaissance, Moby-Dick was published to mixed reviews, was a commercial failure, and was out of print at the time of the author's death in 1891. Its reputation as a "Great American Novel" was established only in the 20th century, after the 1919 centennial of its author's birth. William Faulkner said he wished he had written the book himself, and D. H. Lawrence called it "one of the strangest and most wonderful books in the world" and "the greatest book of the sea ever written". Its opening sentence, "Call me Ishmael", is among world literature's most famous. (Wikipedia)
The Madwoman in the Attic: The Woman Writer and the Nineteenth-Century Literary Imagination, by Sandra M. Gilbert & Susan Gubar
From the Back Cover: 'Sandra Gilbert and Susan Gubar offer a bold new interpretation of the great 19th century women novelists, and in doing so they present the first persuasive case for the existence of a distinctly female imagination. Like gnostic heretics who claim to have found the secret code that unlocks the mysteries in old texts, the authors force us to take anew look at the grandes dames of English literature, and the result is that they will never seem quite the same again.' -Le Anne Schreiber, The New York Times Book Review. Called "a feminist classic" by Judith Shulevitz in the New York Times Book Review, this pathbreaking book of literary criticism is now reissued with a new introduction by Lisa Appignanesi that speaks to how The Madwoman in the Attic set the groundwork for subsequent generations of scholars writing about women writers, and why the book still feels fresh some four decades later.
War and Peace, by Leo Tolstoy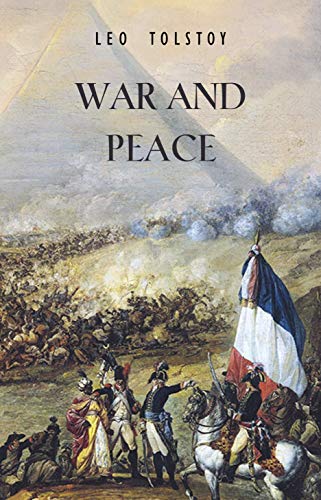 War and Peace is a vast epic centred on Napoleon's war with Russia. While it expresses Tolstoy's view that history is an inexorable process which man cannot influence, he peoples his great novel with a cast of over five hundred characters. Three of these, the artless and delightful Natasha Rostov, the world-weary Prince Andrew Bolkonsky and the idealistic Pierre Bezukhov illustrate Tolstoy's philosophy in this novel of unquestioned mastery. This translation is one which received Tolstoy's approval.
The Lord of the Rings, by J.R.R. Tolkien (each volume loaned separately)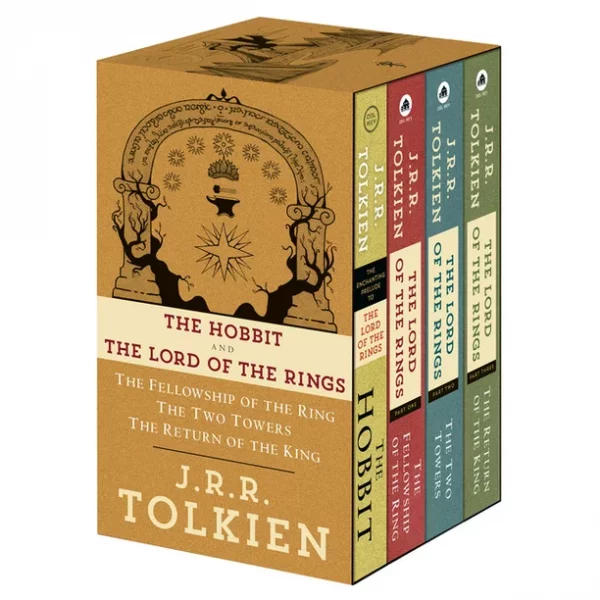 The Lord of the Rings is an epic high-fantasy novel by English author and scholar J. R. R. Tolkien. Set in Middle-earth, intended to be Earth at some time in the distant past, the story began as a sequel to Tolkien's 1937 children's book The Hobbit, but eventually developed into a much larger work. Written in stages between 1937 and 1949, The Lord of the Rings is one of the best-selling books ever written, with over 150 million copies sold. The title refers to the story's main antagonist, the Dark Lord Sauron, who, in an earlier age, created the One Ring to rule the other Rings of Power given to Men, Dwarves, and Elves, in his campaign to conquer all of Middle-earth. From homely beginnings in the Shire, a hobbit land reminiscent of the English countryside, the story ranges across Middle-earth, following the quest to destroy the One Ring mainly through the eyes of the hobbits Frodo, Sam, Merry and Pippin. (Wikipedia)
One for the Blackbird, One for the Crow, by Olivia Hawker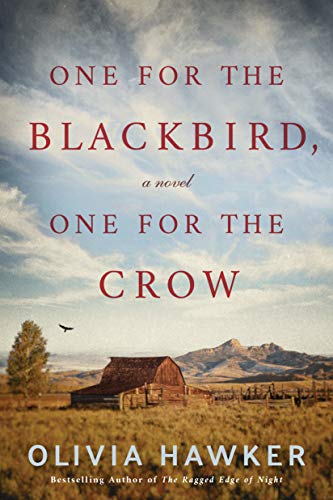 Wyoming, 1876. For as long as they have lived on the frontier, the Bemis and Webber families have relied on each other. With no other settlers for miles, it is a matter of survival. But when Ernest Bemis finds his wife, Cora, in a compromising situation with their neighbor, he doesn't think of survival. In one impulsive moment, a man is dead, Ernest is off to prison, and the women left behind are divided by rage and remorse. Losing her husband to Cora's indiscretion is another hardship for stoic Nettie Mae. But as a brutal Wyoming winter bears down, Cora and Nettie Mae have no choice but to come together as one family—to share the duties of working the land and raising their children. There's Nettie Mae's son, Clyde—no longer a boy, but not yet a man—who must navigate the road to adulthood without a father to guide him, and Cora's daughter, Beulah, who is as wild and untamable as her prairie home. Bound by the uncommon threads in their lives and the challenges that lie ahead, Cora and Nettie Mae begin to forge an unexpected sisterhood. But when a love blossoms between Clyde and Beulah, bonds are once again tested, and these two resilient women must finally decide whether they can learn to trust each other—or else risk losing everything they hold dear.
East of Eden, by John Steinbeck
In his journal, Nobel Prize winner John Steinbeck called East of Eden "the first book," and indeed it has the primordial power and simplicity of myth. Set in the rich farmland of California's Salinas Valley, this sprawling and often brutal novel follows the intertwined destinies of two families—the Trasks and the Hamiltons—whose generations helplessly reenact the fall of Adam and Eve and the poisonous rivalry of Cain and Abel. Adam Trask came to California from the East to farm and raise his family on the new rich land. But the birth of his twins, Cal and Aaron, brings his wife to the brink of madness, and Adam is left alone to raise his boys to manhood. One boy thrives nurtured by the love of all those around him; the other grows up in loneliness enveloped by a mysterious darkness. First published in 1952, East of Eden is the work in which Steinbeck created his most mesmerizing characters and explored his most enduring themes: the mystery of identity, the inexplicability of love, and the murderous consequences of love's absence. A masterpiece of Steinbeck's later years, East of Eden is a powerful and vastly ambitious novel that is at once a family saga and a modern retelling of the Book of Genesis.
Four Hundred Souls: A Community History of African America, 1619-2019, edited by Ibram X. Kendi and Keisha N. Blain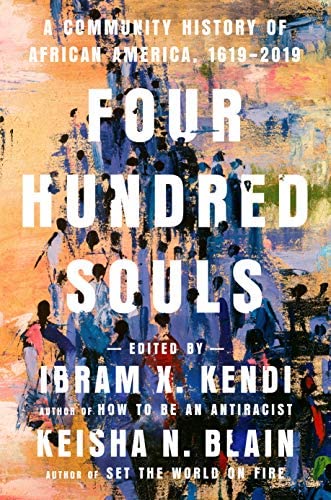 The story begins in 1619—a year before the Mayflower—when the White Lion disgorges "some 20-and-odd Negroes" onto the shores of Virginia, inaugurating the African presence in what would become the United States. It takes us to the present, when African Americans, descendants of those on the White Lion and a thousand other routes to this country, continue a journey defined by inhuman oppression, visionary struggles, stunning achievements, and millions of ordinary lives passing through extraordinary history. Four Hundred Souls is a unique one-volume "community" history of African Americans. The editors, Ibram X. Kendi and Keisha N. Blain, have assembled ninety brilliant writers, each of whom takes on a five-year period of that four-hundred-year span. The writers explore their periods through a variety of techniques: historical essays, short stories, personal vignettes, and fiery polemics. They approach history from various perspectives: through the eyes of towering historical icons or the untold stories of ordinary people; through places, laws, and objects. While themes of resistance and struggle, of hope and reinvention, course through the book, this collection of diverse pieces from ninety different minds, reflecting ninety different perspectives, fundamentally deconstructs the idea that Africans in America are a monolith—instead it unlocks the startling range of experiences and ideas that have always existed within the community of Blackness. This is a history that illuminates our past and gives us new ways of thinking about our future, written by the most vital and essential voices of our present.
The Making of Asian America: A History, by Erica Lee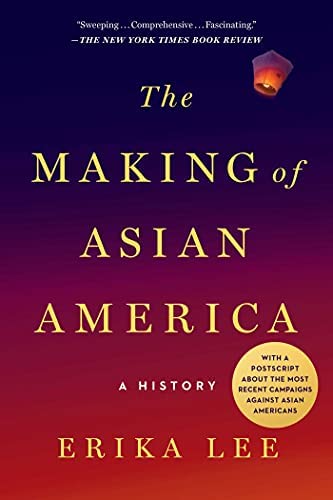 The definitive history of Asian Americans by one of the nation's preeminent scholars on the subject. In the past fifty years, Asian Americans have helped change the face of America and are now the fastest growing group in the United States. But as award-winning historian Erika Lee reminds us, Asian Americans also have deep roots in the country. The Making of Asian America tells the little-known history of Asian Americans and their role in American life, from the arrival of the first Asians in the Americas to the present-day. An epic history of global journeys and new beginnings, this book shows how generations of Asian immigrants and their American-born descendants have made and remade Asian American life in the United States: sailors who came on the first trans-Pacific ships in the 1500s; indentured "coolies" who worked alongside African slaves in the Caribbean; and Chinese, Japanese, Filipino, Korean, and South Asian immigrants who were recruited to work in the United States only to face massive racial discrimination, Asian exclusion laws, and for Japanese Americans, incarceration during World War II. Over the past fifty years, a new Asian America has emerged out of community activism and the arrival of new immigrants and refugees. No longer a "despised minority," Asian Americans are now held up as America's "model minorities" in ways that reveal the complicated role that race still plays in the United States. Published to commemorate the fiftieth anniversary of the passage of the United States' Immigration and Nationality Act of 1965 that has remade our "nation of immigrants," this is a new and definitive history of Asian Americans. But more than that, it is a new way of understanding America itself, its complicated histories of race and immigration, and its place in the world today.
The Nightingale, by Kristin Hannah
France, 1939 – In the quiet village of Carriveau, Vianne Mauriac says goodbye to her husband, Antoine, as he heads for the Front. She doesn't believe that the Nazis will invade France … but invade they do, in droves of marching soldiers, in caravans of trucks and tanks, in planes that fill the skies and drop bombs upon the innocent. When a German captain requisitions Vianne's home, she and her daughter must live with the enemy or lose everything. Without food or money or hope, as danger escalates all around them, she is forced to make one impossible choice after another to keep her family alive.
*Note, all descriptions are from official publisher/author/seller descriptions found online.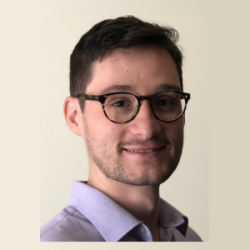 Latest posts by Michael Peever
(see all)