Fact: between family, work, and hobbies, time is a hot commodity for a lot of people. Another fact: book clubs are as popular as ever, maybe even more so since the pandemic proved how they can be a truly valuable way of staying connected with others and reducing feelings of isolation. But let's face it – long books take commitment, and for those of us who read slower (like me) or have a lot of other commitments, it can sometimes be hard to finish a book in time for a book club event. What is the solution for people who find their recreational reading time limited, but still want to talk books? Shorter reads! Shorter formats are not just ideal for saving time, they can also be little gems that are often overshadowed by full-length titles.
In the Colorado Book Club Resource, there is sure to be a good range of material for practically every type of book club, from YA to works by local authors, from works about identity and social justice to poetry, and from popular reads to graphic novels. But until now, we haven't spotlighted some of the exciting slimmer volumes in the collection. Below is a list of just some of the titles in the collection that are around 200 pages long or less, many of which can be read in a matter of mere hours. For a fuller list, check out the shorter reads section of the catalog!
Animal Farm, by George Orwell
One of Time magazine's 100 best English-language novels and the most famous of all twentieth-century political allegories.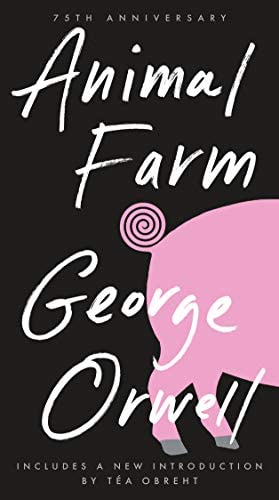 This account of a group of barnyard animals who revolt against their vicious human master, only to submit to a tyranny erected by their own kind, is a universal drama. Taking as his starting point the betrayed promise of the Russian Revolution, Orwell lays out a vision that, in its bitter wisdom, gives us the clearest understanding we possess of the possible consequences of our social and political acts. Orwell is one of the very few modern satirists comparable to Jonathan Swift in power, artistry, and moral authority; in Animal Farm his spare prose and the logic of his dark comedy brilliantly highlight his stark message.
Citizen: An American Lyric, by Claudia Rankine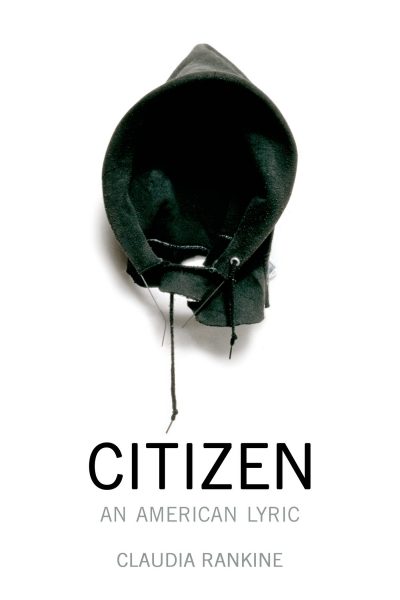 Claudia Rankine's bold new book recounts mounting racial aggressions in ongoing encounters in twenty-first-century daily life and in the media. Some of these encounters are slights, seeming slips of the tongue, and some are intentional offensives in the classroom, at the supermarket, at home, on the tennis court with Serena Williams and the soccer field with Zinedine Zidane, online, on TV-everywhere, all the time. The accumulative stresses come to bear on a person's ability to speak, perform, and stay alive. Our addressability is tied to the state of our belonging, Rankine argues, as are our assumptions and expectations of citizenship. In essay, image, and poetry, Citizen is a powerful testament to the individual and collective effects of racism in our contemporary, often named "post-race" society.
Felon: Poems, by Reginald Dwayne Betts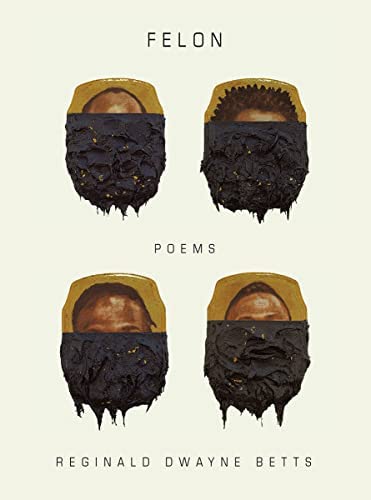 In fierce, agile poems, Felon tells the story of the effects of incarceration – canvassing a wide range of emotions and experiences through homelessness, underemployment, love, drug abuse, domestic violence, fatherhood, and grace – and, in doing so, creates a travelogue for an imagine life. Reginald Dwayne Betts confronts the funk of post-incarceration existence in traditional and newfound forms, from revolutionary found poems created by redacting court documents to the astonishing crown of sonnets that serves as the volume's radiant conclusion.
Night, by Elie Wiesel
A new translation from the French by Marion Wiesel. Night is Elie Wiesel's masterpiece, a candid, horrific, and deeply poignant autobiographical account of his survival as a teenager in the Nazi death camps.


This new translation by Marion Wiesel, Elie's wife and frequent translator, presents this seminal memoir in the language and spirit truest to the author's original intent. And in a substantive new preface, Elie reflects on the enduring importance of Night and his lifelong, passionate dedication to ensuring that the world never forgets man's capacity for inhumanity to man.
Night offers much more than a litany of the daily terrors, everyday perversions, and rampant sadism at Auschwitz and Buchenwald; it also eloquently addresses many of the philosophical as well as personal questions implicit in any serious consideration of what the Holocaust was, what it meant, and what its legacy is and will be.
Men Explain Things To Me, by Rebecca Solnit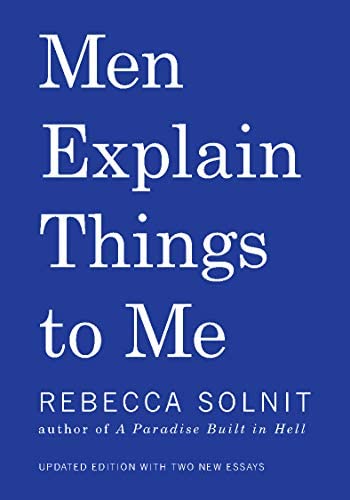 In her comic, scathing essay, "Men Explain Things to Me," Rebecca Solnit took on what often goes wrong in conversations between men and women. She wrote about men who wrongly assume they know things and wrongly assume women don't, about why this arises, and how this aspect of the gender wars works, airing some of her own hilariously awful encounters. This updated edition with two new essays of this national bestseller book features that now-classic essay as well as "#YesAllWomen," an essay written in response to 2014 Isla Vista killings and the grassroots movement that arose with it to end violence against women and misogyny, and the essay "Cassandra Syndrome."
The Stranger, by Albert Camus

A young Algerian, Meursault, afflicted with a sort of aimless inertia, becomes embroiled in the petty intrigues of a local pimp and, somewhat inexplicably, ends up killing a man. Once he's imprisoned and eventually brought to trial, his crime, it becomes apparent, is not so much the arguably defensible murder he has committed as it is his deficient character. In the story of an ordinary man who unwittingly gets drawn into a senseless murder on a sun-drenched Algerian beach, Camus was exploring what he termed "the nakedness of man faced with the absurd".
Solaris, by Stanislaw Lem

When psychologist Kris Kelvin arrives at the planet Solaris to study the ocean that covers its surface, he finds himself confronting a painful memory embodied in the physical likeness of a past lover. Kelvin learns that he is not alone in this and that other crews examining the planet are plagued with their own repressed and newly real memories. Could it be, as Solaris scientists speculate, that the ocean may be a massive neural center creating these memories, for a reason no one can identify? Long considered a classic, Solaris asks the question: Can we understand the universe around us without first understanding what lies within?
A Long Walk to Water, by Linda Sue Park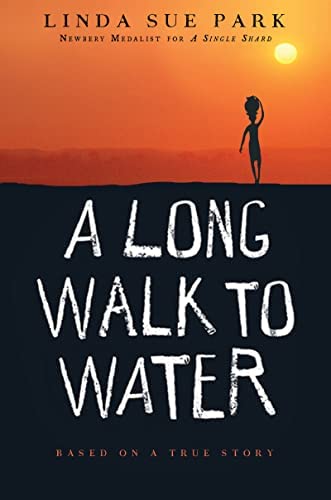 When the Sudanese civil war reaches his village in 1985, eleven-year-old Salva becomes separated from his family and must walk with other Dinka tribe members through southern Sudan, Ethiopia, and Kenya in search of a safe haven. Based on the life of Salva Dut, who, after emigrating to America in 1996, began a project to dig water wells in Sudan.
Things Fall Apart, by Chinua Achebe

Things Fall Apart is the first of three novels in Chinua Achebe's critically acclaimed African Trilogy. It is a classic narrative about Africa's cataclysmic encounter with Europe as it establishes a colonial presence on the continent. Told through the fictional experiences of Okonkwo, a wealthy and fearless Igbo warrior of Umuofia in the late 1800s, Things Fall Apart explores one man's futile resistance to the devaluing of his Igbo traditions by British political and religious forces and his despair as his community capitulates to the powerful new order.
Wide Sargasso Sea, by Jean Rhys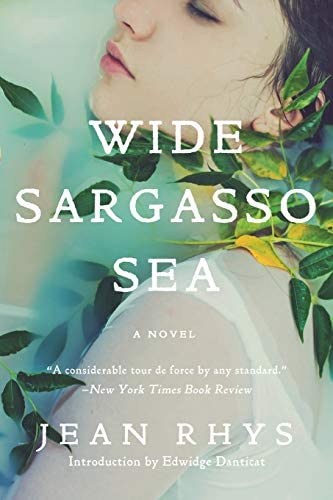 Wide Sargasso Sea, a masterpiece of modern fiction, was Jean Rhys's return to the literary center stage. She had a startling early career and was known for her extraordinary prose and haunting women characters. With Wide Sargasso Sea, her last and best-selling novel, she ingeniously brings into light one of fiction's most fascinating characters: the "madwoman" in the attic from Charlotte Brontë's Jane Eyre. This mesmerizing work introduces us to Antoinette Cosway, a sensual and protected young woman who is sold into marriage to the prideful Mr. Rochester. Rhys portrays Cosway amidst a society so driven by hatred, so skewed in its sexual relations, that it can literally drive a woman out of her mind.
To the Lighthouse by Virginia Woolf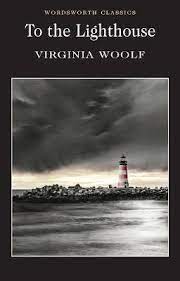 'To the Lighthouse' was Virginia Woolf's fifth novel, and was the first book to win her a large public. The story of an English middle class family in the years leading up to the First World War, it has remained the most popular of all her works.
Nine Stories, by J. D. Salinger

The "original, first-rate, serious, and beautiful" short fiction (New York Times Book Review) that introduced J. D. Salinger to American readers in the years after World War II, including "A Perfect Day for Bananafish" and the first appearance of Salinger's fictional Glass family. Nine exceptional stories from one of the great literary voices of the twentieth century. Witty, urbane, and frequently affecting, Nine Stories sits alongside Salinger's very best work–a treasure that will passed down for many generations to come.
A Raisin in the Sun, by Lorrain Hansbury

When it was first produced in 1959, A Raisin in the Sun was awarded the New York Drama Critics Circle Award for that season and hailed as a watershed in American drama. A pioneering work by an African-American playwright, the play was a radically new representation of black life. "A play that changed American theater forever".–The New York Times.
The Prophet, by Kahlil Gibran

Kahlil Gibran's The Prophet is considered one of the greatest classics of our time. The collection of twenty-six beautiful and intriguing essays cover a comprehensive variety of subjects including:
Love and relationships, family and marriage, crime and punishment, joy and sorrow, freedom, pleasure, religion and prayer, and many, many more!
These poetic essays delve into the workings and passions of the human mind, exploring what makes us human and what controls our most basic instincts of the mind and deepest impulses of the heart. For the past century, the lines and verses from these captivating essays have inspired musicians, politicians, and influential figures from across the globe, including The Beatles, Ronald Reagan, and Indira Gandhi. Audiences of all beliefs and mindsets can find pleasure and inspiration from the dogma-free essay collection.
The Women of Brewster Place, by Gloria Naylor

In her heralded first novel, Gloria Naylor weaves together the stories of seven women living in Brewster Place, a bleak-inner city sanctuary, creating a powerful, moving portrait of the strengths, struggles, and hopes of black women in America. Vulnerable and resilient, openhanded and openhearted, these women forge their lives in a place that in turn threatens and protects—a common prison and a shared home. Naylor renders both loving and painful human experiences with simple eloquence and uncommon intuition in this touching and unforgettable read.
I hope We Choose Love,  by Kai Cheng Thom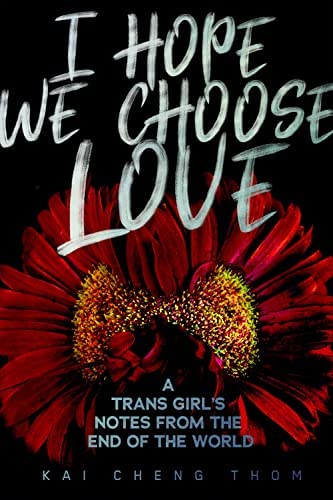 What can we hope for at the end of the world? What can we trust in when community has broken our hearts? What would it mean to pursue justice without violence? How can we love in the absence of faith? In a heartbreaking yet hopeful collection of personal essays and prose poems, blending the confessional, political, and literary, acclaimed poet and essayist Kai Cheng Thom dives deep into the questions that haunt social movements today. With the author's characteristic eloquence and honesty, I Hope We Choose Love proposes heartfelt solutions on the topics of violence, complicity, family, vengeance, and forgiveness. Taking its cues from contemporary thought leaders in the transformative justice movement such as adrienne maree brown and Leah Lakshmi Piepzna-Samarasinha, this provocative book is a call for nuance in a time of political polarization, for healing in a time of justice, and for love in an apocalypse.
The Fire Next Time, by James Baldwin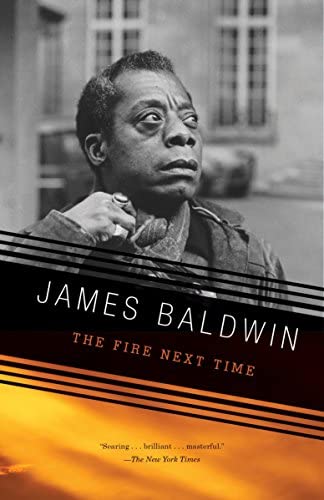 With clarity, conviction, and passion, James Baldwin delivers a dire warning of the effects of racism that remains urgent nearly sixty years after its original publication. In the first of two essays, "My Dungeon Shook: Letter to My Nephew on the One Hundredth Anniversary of the Emancipation," Baldwin offers kind and unflinching counsel on what it means to be Black in the United States and explains the twisted logic of American racism. In "Down at the Cross: Letter from a Region in My Mind," Baldwin recounts his spiritual journey into the church after a religious crisis at the age of fourteen, and then back out of it again, as well as his meeting with Elijah Muhammad, the leader of the Nation of Islam. Throughout, Baldwin urges us to confront the oppressive institutions of race, religion, and nationhood itself, and insists that shared resilience among both Black and white people is the only way forward. As much as it is a reckoning with America's racist past, The Fire Next Time is also a clarion call to care, courage, and love, and a candle to light the way.
Age of Innocence, by Edith Warton

The first Pulitzer Prize for literature awarded to a woman was for The age of innocence, Edith Wharton's elegant portrait of desire and betrayal in Old New York. In the highest circle of New York social life during the 1870s, Newland Archer, a young lawyer, prepares to marry the docile May Welland. But before their engagement is announced, he meets the mysterious, nonconformist Countess Ellen Olenska, May's cousin, who has returned to New York after a long absence. Ellen mirrors his own sense of disillusionment with society and the "good marriage" he is about to embark upon and provokes a moral struggle within him as he continues to go through the motions. A social commentary of surprising compassion and insight, The age of innocence toes the line between the comedy of manners and the tragedy of thwarted love.
You Can't Say That!: Writers for young people talk about censorship, free expression, and the stories they have to tell

Sharing candid interviews with 13 top children's and young adult authors who discuss why their books have faced censorship, an historian and critic puts First Amendment challenges into historical context and examines the support network that protects and defends young people's rights.
---
Book club sets are circulated to participating libraries via the CLiC courier. If you are interested in receiving book club sets but are not already a member library, click here to get signed up. Since the BCR has always relied on book donations, we are deeply grateful to all of the institutions and individuals that have donated sets and helped make the collection stronger. Please contact bookclub@coloradovirtuallibrary.org for questions or to discuss donations.
*Descriptions adapted from publisher websites, catalog, or other websites.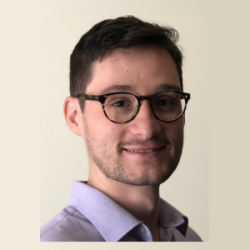 Latest posts by Michael Peever
(see all)