Spotlight on School Libraries

What does a strong library program look like in action? That is the focus of this month's K-12 Library Connection–capturing what data alone can't illustrate, the library as the heart, sanctuary, and learning hub of a school.
Thank you to Adams 12 Five Stars Schools Library Coordinator Tiah Frankish for the invitation to visit several libraries across the district and meet the caring and knowledgeable library professionals who empower their students to think, create, share and grow as lifelong learners.
Stellar Elementary School

The Stellar Elementary library team creates an inviting, irresistible space that empowers students to find their next great read with attractive library signage and kid-friendly browser bins. I could sense students' excitement to be in the library and their anticipation to read, like the Stellar first grader who enthusiastically shared with me that he was on the hunt for a book "with LOTS of chapters!"
Stellar Elementary principal Jennifer Buck reflected on how important it is to engage students in many different ways of having fun with reading. She values Chris Pontillo, Digital Literacy Partner, and Cherie Smith, Library Media Tech, as integral partners in developing lifelong readers. Jennifer invites other Colorado school leaders to visit Stellar, experience their library in action, and listen to a panel of students and teachers describe the importance and learning impact of their library program.
Eagleview Elementary School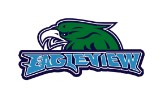 At Eagleview Elementary, Digital Literacy Partner Kristin Holmquist and Library Media Tech Brannin Solanik are both new to their roles, and their child-centered energy and library enthusiasm are infectious. Soft music played in the background while several students sat in soft seating and on the floor, enjoying the books they had just self-selected. Some students sat at tables and drew pictures in response to the story they had just listened to Brannin read aloud, while others explored makerspace materials. The library shelf signage included kid-friendly visuals to attract students to their favorite authors, characters, and subjects, and the eye-catching cover art of books displayed face-out featured Asian, Black, Hispanic and Indigenous characters. Brannin and Kristin have created a safe and welcoming environment for all students, a cornerstone of a highly effective library.
Westlake Middle School

At Westlake Middle School, the partnership between Digital Literacy Partner Laura Israelsen and Media Tech Mary Samson benefits all students. Mary provides students with access to the library and its physical and digital resources, while Laura co-teaches in classrooms and provides differentiated instruction. Laura shared some of her recent collaborative projects to teach digital citizenship, research skills using digital resources, and incorporate digital tools into instruction like Flipgrid and Kahoot to enhance student learning.
Throughout my hour-long visit, I observed students with library passes stopping in to return and check out books for independent reading while others sat at tables reading or working on their Chromebooks. In the back of the library a table of makerspace materials included Spheros and a QR code linking to operating instructions developed by a Westlake student. I couldn't help but think of how many middle school students benefit daily from this safe space outside of their classroom to take a break, read or study independently, and connect with peers as they search for a new book or explore the makerspace materials.
Without Mary, the library would be closed and students would lose access to library resources and learning opportunities. Without Laura, students and teachers would be missing a valuable teaching partner who helps to meet learners' varying needs. Together, Mary and Laura provide Westlake Middle School students with a highly effective school library experience.
Horizon High School

The Horizon High School library was buzzing with energy– it was immediately evident that this is a space where students feel at home. Many students sat at tables throughout the library space working independently or in study groups, several students sat in a silent study area reading books or working on their Chromebooks, and other students chatted quietly with friends or browsed the shelves for a new book to read.
Digital Literacy Partner Rachel Gallagher shared that the cafe-height tables and chairs looking out the wall of windows at the back of the library are the prime real estate of the space, a favorite new addition that was part of a recent renovation. The renovation also included new carpet, opening up sight lines by moving shelving units, a new circulation desk centrally positioned in the space, and new tables and chairs that are easy to move when the library needs to be reconfigured for different events.
When students enter the library they are greeted by Cheryl Johannsen, Horizon High School's Library Media Tech. Cheryl has many years of library experience and continues to support the evolution of the Horizon library space, collection and programming.
Rachel has several years of experience as a Horizon Language Arts teacher and as a teacher librarian (prior to her DLP role at Horizon, Rachel built a brand-new library program and collection at an area school). In addition to supporting Cheryl with managing the library, Rachel spends most of her day planning, modeling and co-teaching alongside teachers in departments all over the building. She is the school's go-to resource for digital resources like research databases, eBooks and audiobooks, and teaching digital literacy skills.
Horizon students have the best of both worlds– a library space to call home, and digital literacy instruction to prepare them for success in life after high school.
How is the library the heart, sanctuary and learning hub of your school? Would you like a thought partner to support you with communicating the strengths of your library program? Contact School Library Consultant Suzi Tonini at tonini_s@cde.state.co.us.
---
Sign Up for CSL News You Can Use
Would you like to receive weekly updates of Colorado school library events, professional learning, grants and more?
Subscribe here to CSL News You Can Use.
---
Professional Learning Opportunities, December 2022
Can't attend the live session? Most webinars offer free access to the recording with registration.
12/1/22    New Perspectives on Fantasy in Middle Grade (Mackin)
12/5/22   Critical Questions to Build Primary Source Literacy (Smithsonian Education)
12/5/22   Made of Stories: Creating Connections that Build Community (edWeb)
12/6/22  Enjoy Computer Science Education Week with Microsoft MakeCode (National Girls Collaborative Project)
12/7/22   Denver Museum of Nature & Science Resources for Educational Programming and More! (Colorado State Library)
12/8/22    Penguin Random House Winter Book & Author Festival 2022
12/13/22   Happy and Calm: Kids Yoga in the Library with Author Bari Koral (Public Library Association)
12/14/22    CSL in Session: Jargon-Free Libraries: Using the Language of Our Patrons (Colorado State Library)
12/14/22   Disinformation and the Literacy Landscape (Niche Academy)
12/15/22    Library of Congress Celebrates Successful Literacy Practices with 2022 Literacy Award Winners (Library of Congress)
12/15/22    Outdoor STEM Learning with Young Children (edWeb)
12/15/22    Gender, Expectations, and Social-Emotional Development in Early Childhood Programs (Early Childhood Investigations)
12/28/22    NCompass Live: Pretty Sweet Tech (Nebraska Library Commission)
Latest posts by Suzi​ Tonini
(see all)