What comes to mind when you think of poetry? Do you imagine rhyming verses in flowery language about Nature? Do you picture the poet as a long-dead white man wandering lonely as a cloud, quill in hand? Perhaps you think of poetry as something not exactly without value, but at the same time not especially interesting or relevant to life today when so many other mediums capture our attention.
While poetry can be all these things, it can also be much more. Did you know that in our Book Club Resource collection of over 650 book club titles, we have a small but mighty selection of poetry titles? These titles prove (we think) that poetry isn't an outdated mode of writing, read only by other poets, but a thriving art form that is relevant to contemporary daily life, a gateway to the essential things we are in desperate need of during these stressful days: calm contemplation, being present, and drawing meaning, joy, and satisfaction from our time on Earth. As spring – that timeless subject of poems – is springing here in Colorado, here are fifteen poetry titles for your book club dating from antiquity to the modern to the newly-released.*
Call Us What We Carry, by Amanda Gorman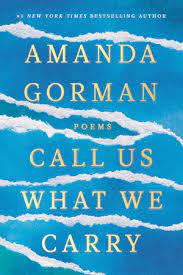 The breakout poetry collection by #1 New York Times bestselling author and presidential inaugural poet Amanda Gorman.
Amanda Gorman captures a shipwrecked moment in time and transforms it into a lyric of hope and healing. In Call Us What We Carry, Gorman explores history, language, identity, and erasure through an imaginative and intimate collage. Harnessing the collective grief of a global pandemic, this beautifully designed volume features poems in many inventive styles and structures and shines a light on a moment of reckoning. Call Us What We Carry reveals that Gorman has become our messenger from the past, our voice for the future.
Conflict Resolution for Holy Beings, by Joy Harjo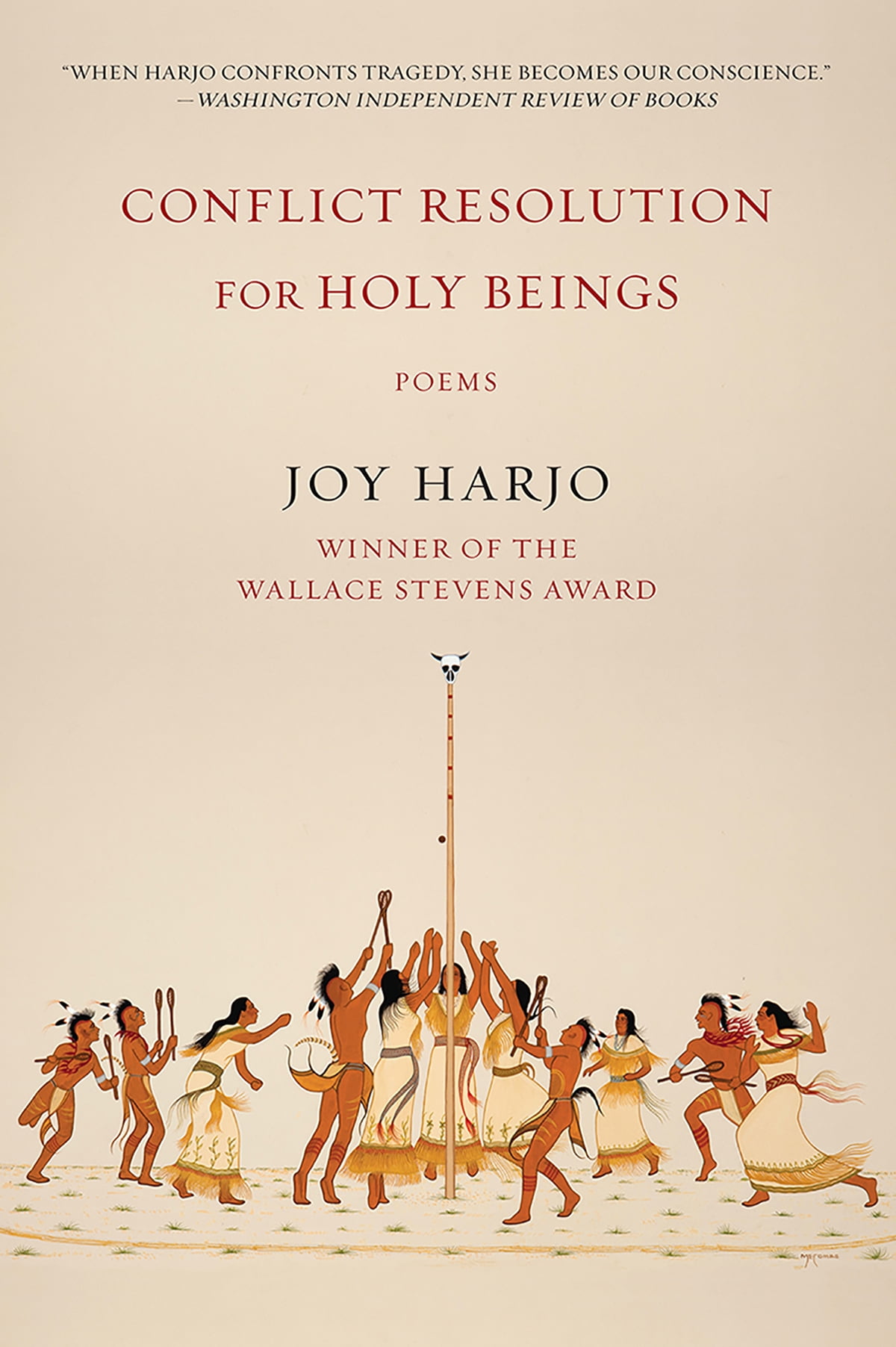 A musical, magical, resilient volume from the first Native American Poet Laureate of the United States.
In these poems, the joys and struggles of the everyday are played against the grinding politics of being human. Beginning in a hotel room in the dark of a distant city, we travel through history and follow the memory of the Trail of Tears from the bend in the Tallapoosa River to a place near the Arkansas River. Stomp dance songs, blues, and jazz ballads echo throughout. Lost ancestors are recalled. Resilient songs are born, even as they grieve the loss of their country.
This was the title for the 2021 Conflict Resolution Month in Colorado. https://conflictresolutionmonth.org/
If They Come for Us: Poems, by Fatimah Asghar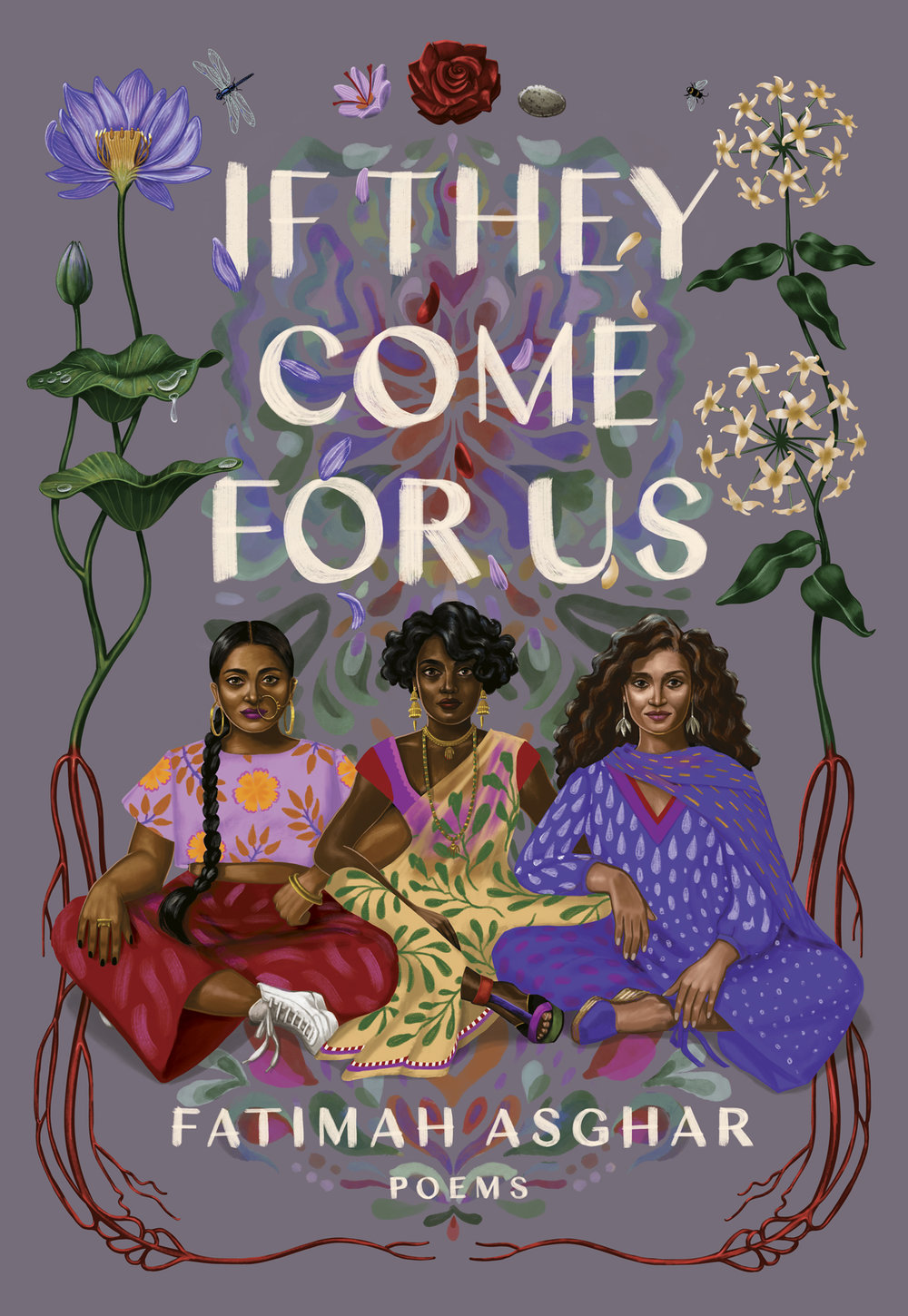 From a co-creator of the Emmy-nominated web series Brown Girls comes an imaginative, soulful debut poetry collection that captures the experiences of being a young Pakistani Muslim woman in contemporary America. Orphaned as a child, Fatimah Asghar grapples with coming of age and navigating questions of sexuality and race without the guidance of a mother or father. These poems at once bear anguish, joy, vulnerability, and compassion, while also exploring the many facets of violence: how it persists within us, how it is inherited across generations, and how it manifests itself in our relationships. In experimental forms and language both lyrical and raw, Asghar seamlessly braids together marginalized people's histories with her own understanding of identity, place, and belonging.
The Selected Works of Audre Lorde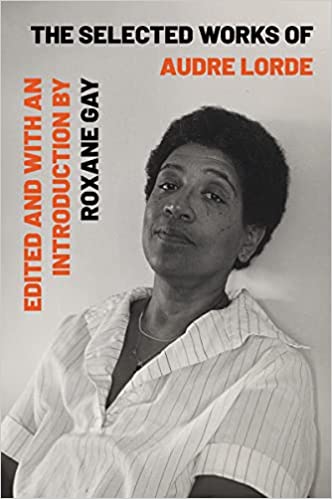 A definitive selection of Audre Lorde's "intelligent, fierce, powerful, sensual, provocative, indelible" (Roxane Gay) prose and poetry, for a new generation of readers.
Self-described "black, lesbian, mother, warrior, poet" Audre Lorde is an unforgettable voice in twentieth-century literature, and one of the first to center the experiences of black, queer women. This essential reader showcases her indelible contributions to intersectional feminism, queer theory, and critical race studies in twelve landmark essays and more than sixty poems—selected and introduced by one of our most powerful contemporary voices on race and gender, Roxane Gay.
A Gospel of Bones, by Suzi Q. Smith (Colorado author!)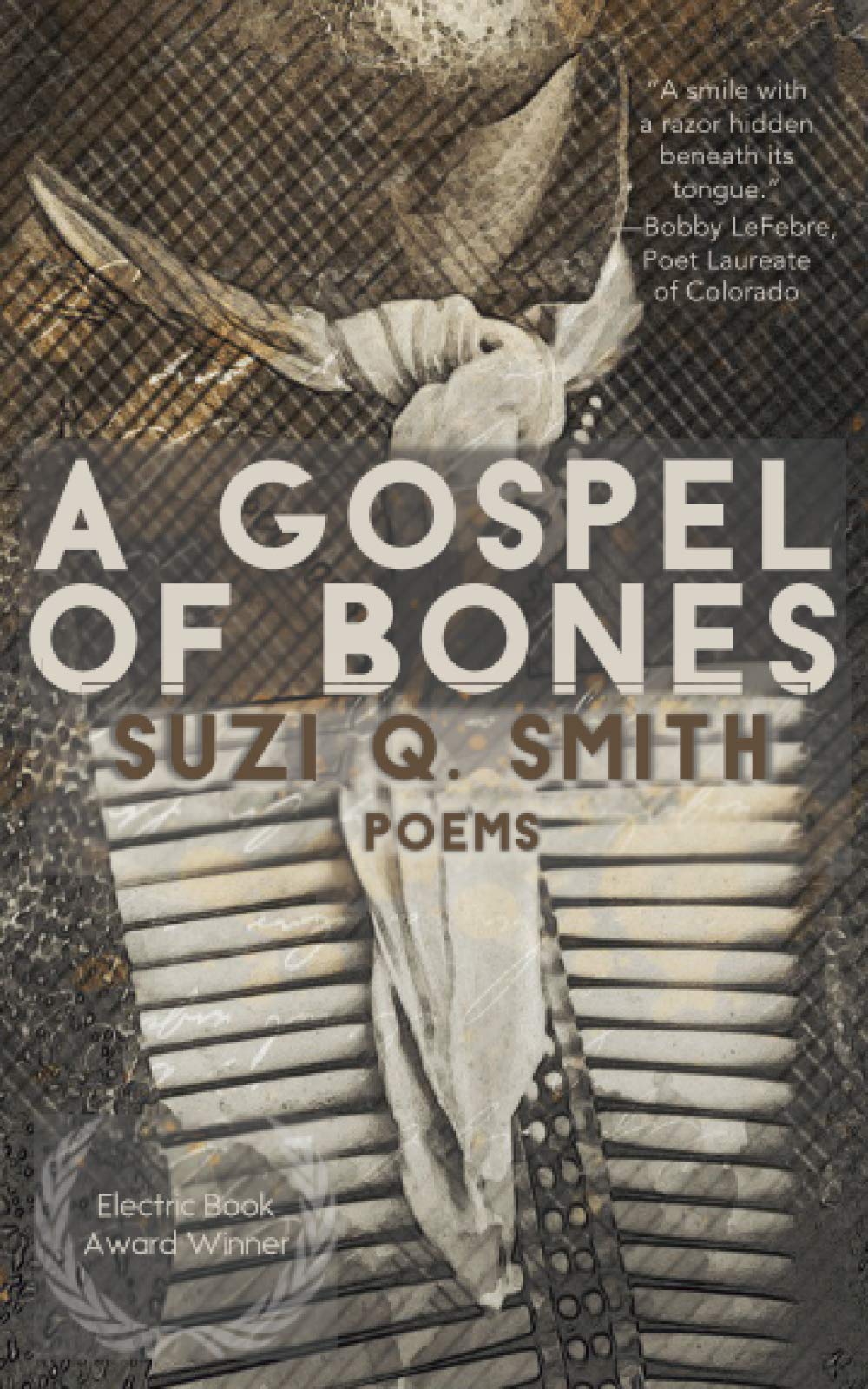 Suzi Q. Smith's debut collection, A Gospel of Bones, is an exploration of internal dialogue and a survival guide as the poet examines and contends with the politics of biracial black womanhood, love, sex, single motherhood, family, violence, poverty, and most of all, prayer.
A Gospel of Bones includes poems that crisply and lyrically examine the poet's own gospels. Smith's writing is breathtaking and devastating at times, welcoming and affirming in others. In "We Pay Cash for Houses," Smith uses contrapuntal to illustrate the grief and displacement caused by gentrification. In "This Crown Crooked Anyway," a crown of American sonnets, Smith offers a narrative on faith, violence, love, divorce, grief, and policing, with the racial dynamics threaded throughout. The poems are an offering of unflinching and fierce determination to tell the good stories, the hidden stories, the hard stories, and all that endures after the telling.
Hum of our Blood, by Madelyn Garner (Colorado author!)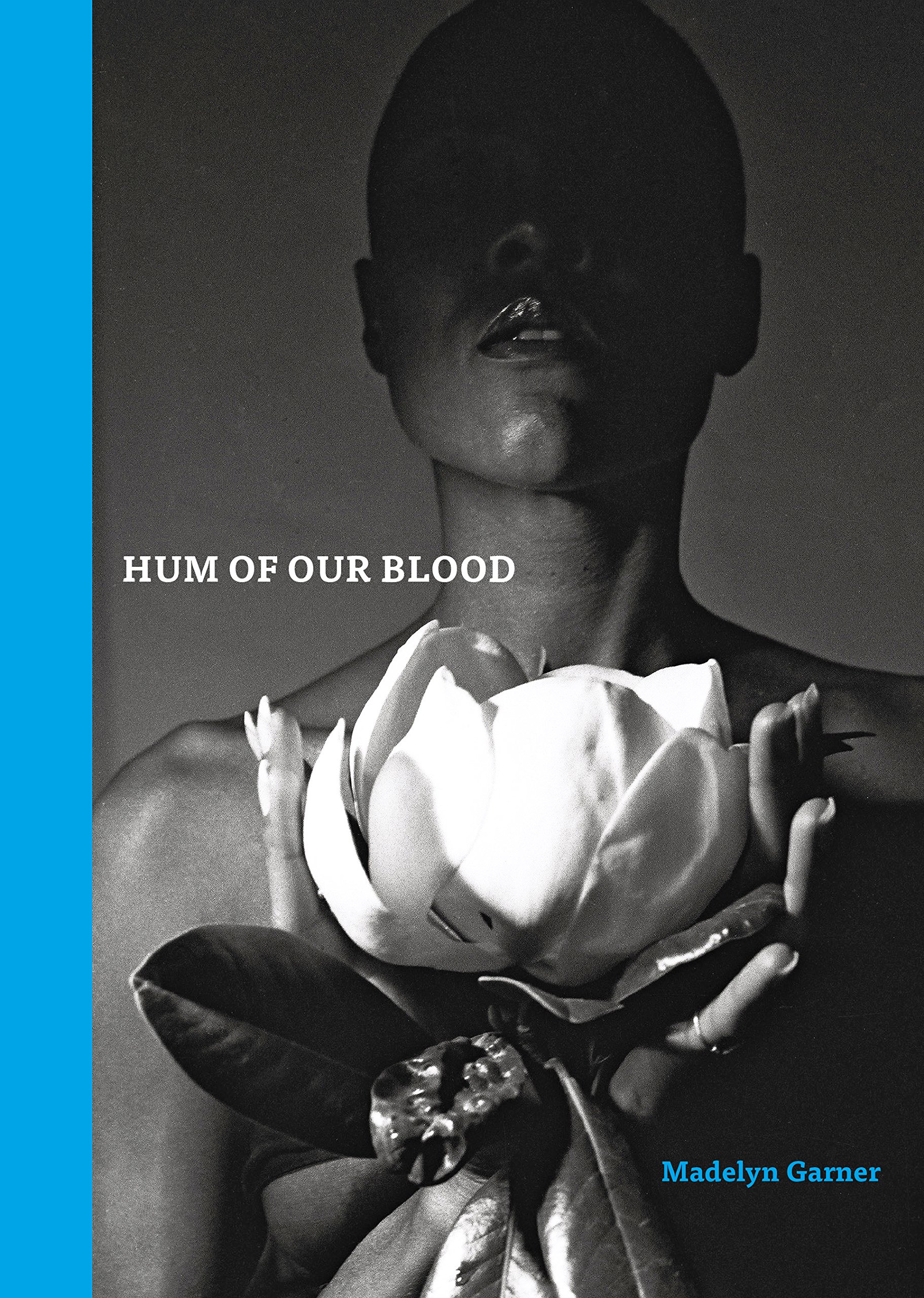 Madelyn Garner's Hum of Our Blood elegizes the son she knew and loved in all his human dimensions, speaking into those spaces usually left silent between mothers and sons. In a book of truth and life as much as it is about AIDS and death, Garner sheds lights both warm and bright on the darkest corners of gay existence in the l980s and 90s from a perspective continually surprising and, as strange as it may seem, delightful.
Leaves of Grass, by Walt Whitman

This is a copy of the first self-published copy of Leaves of Grass, published on July 4, 1855 in Brooklyn, NY. Walt Whitman continued to work on this masterwork until his death. Six more versions appeared during his lifetime. This 1855 edition is a favorite of many poets because of the fresh energy in the presentation and language. It was not well received by the reviewers of the time, but is now widely regarded as one of the greatest American works of literature.
Life on Mars: Poems, by Tracy K. Smith

With allusions to David Bowie and interplanetary travel, Life on Mars imagines a soundtrack for the universe to accompany the discoveries, failures, and oddities of human existence. In these brilliant new poems, Tracy K. Smith envisions a sci-fi future sucked clean of any real dangers, contemplates the dark matter that keeps people both close and distant, and revisits the kitschy concepts like "love" and "illness" now relegated to the Museum of Obsolescence. These poems reveal the realities of life lived here, on the ground, where a daughter is imprisoned in the basement by her own father, where celebrities and pop stars walk among us, and where the poet herself loses her father, one of the engineers who worked on the Hubble Space Telescope. With this remarkable third collection, Smith establishes herself among the best poets of her generation.
Loose Woman, by Sandra Cisneros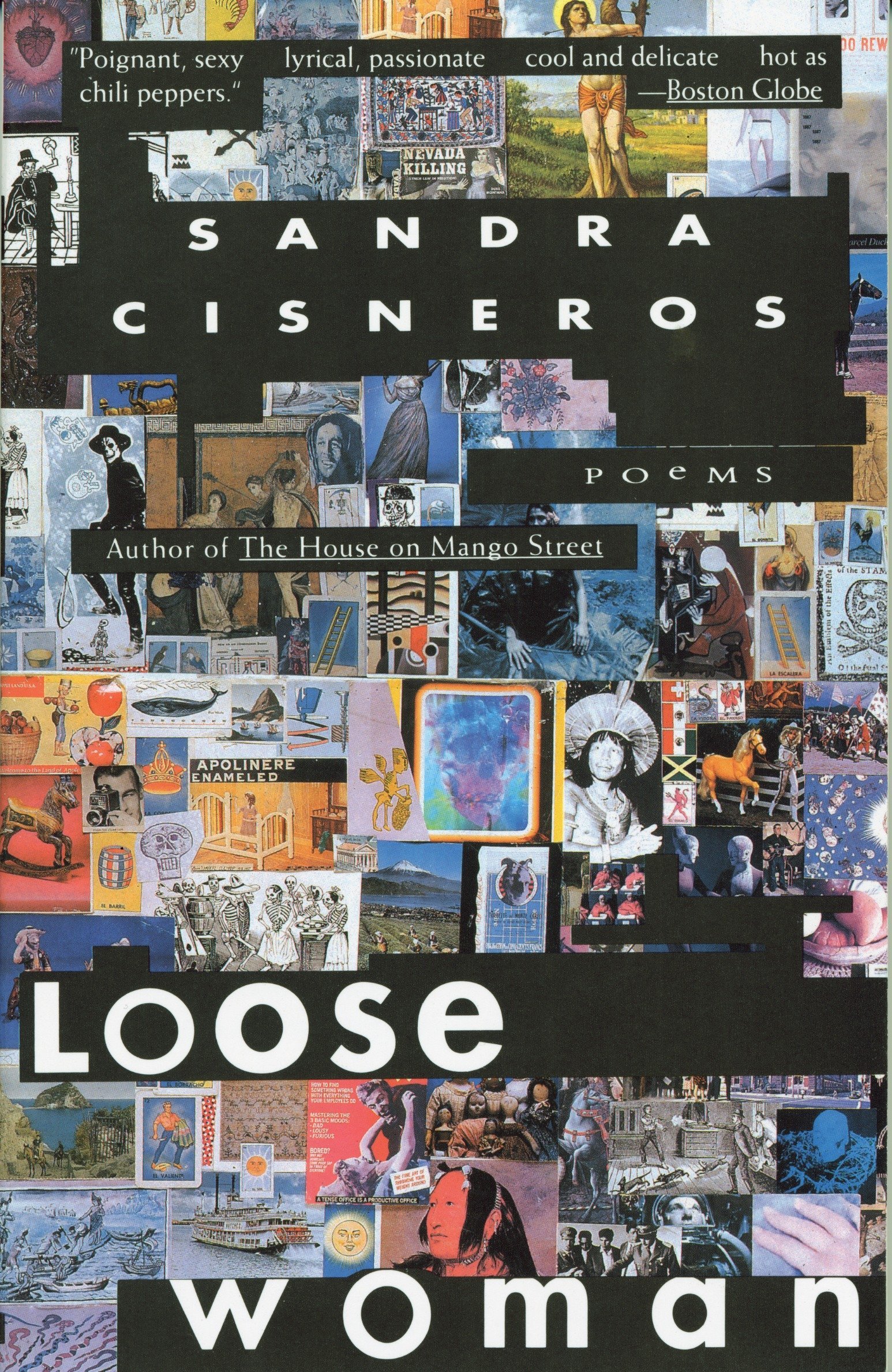 A candid, sexy and wonderfully mood-strewn collection of poetry that celebrates the female aspects of love, from the reflective to the overtly erotic. From the author of The House on Mango Street.
Residence on Earth, by Pablo Neruda

Residence on Earth (Residencia en la tierra) is widely regarded as Pablo Neruda's most influential work, a tempestuous ocean that became "a revolution…a classic by which masterpieces are judged" (Review). "In Residence on Earth," wrote Amado Alonso, "the tornado of fury will no longer pass without lingering, because it will be identified with Neruda's heart." Written in the span of two decades (1925-1945), beginning when Neruda was twenty-one, Residence on Earth was originally published in Spanish in three successive volumes (1933 1935, 1947), all available in this definitive bilingual edition. Most of these poems were penned when Neruda was a self-exiled diplomat in isolated regions of South Asia. A vortex of time and being; of loneliness, cycles of the natural world, decay, destruction, silence, resurrection; of luminous solitude, blue oblivion, and of such deep melancholy that at one time Neruda considered renouncing the whole book and withdrawing it from circulation; of the erotic night, love's impulse, and memory's persistence; of odes to Lorca and lovers, elegies, songs, sonatas, and barcaroles; of the magnificent series of poems, Spain in Our Hearts, that Republican soldiers of the Spanish civil war printed at the eastern front; of sea waves, landslides, jellyfish, and a planet of swords––Residence on Earth is truly a work of intimate vastness, of lasting consummation.
An Uncertain Age: Poems by Bold Women of a Certain Age, by the Ink Sisters Ginny Hoyle, Kirsten Morgan and Connie Zumpf (Colorado authors!)
Here are voices of 23 Colorado women, skilled poets speaking to the art and arc of aging. An Uncertain Age explores changing bodies, evolving priorities, what is held close, and what is left behind on the journey.
Dog Songs, by Mary Oliver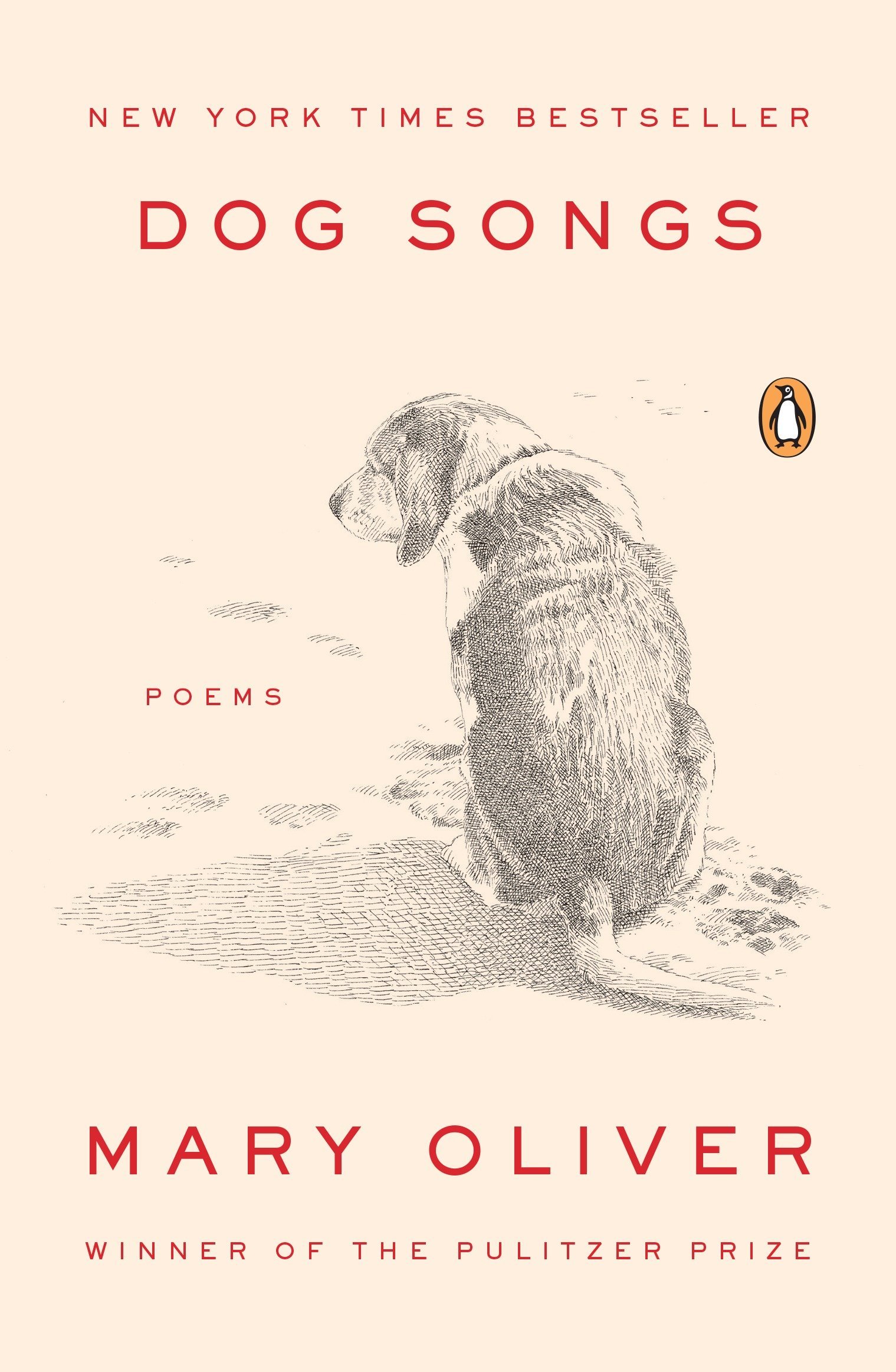 Mary Oliver's Dog Songs is a celebration of the special bond between human and dog, as understood through the poet's relationships to the canines that have accompanied her daily walks, warmed her home, and inspired her work. Oliver's poems begin in the small everyday moments familiar to all dog lovers, but through her extraordinary vision, these observations become higher meditations on the world and our place in it.
Dog Songs includes visits with old friends, like Oliver's beloved Percy, and introduces still others in poems of love and laughter, heartbreak and grief. Throughout, the many dogs of Oliver's life merge as fellow travelers and as guides, uniquely able to open our eyes to the lessons of the moment and the joys of nature and connection.
Belle Turnbull: On the Life & Work of an American Master (Colorado author!)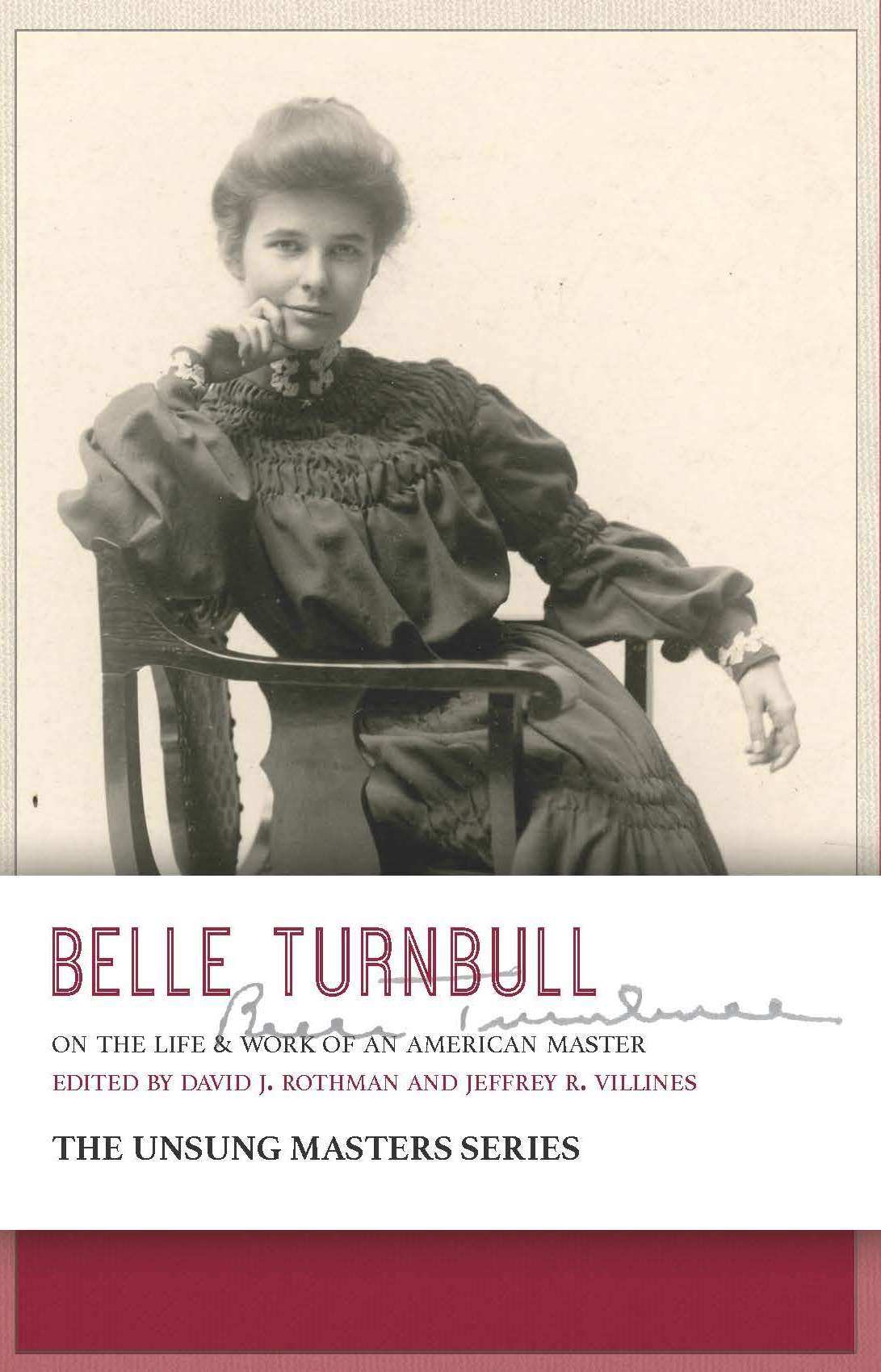 Belle Turnbull (1881-1970) was the first strong poet to live in and write about the mountains and high mining towns of the Colorado Rockies. Well-known during her life but long out of print, Turnbull's lyrics of sublime alpine wilderness and her narratives about the harsh and dangerous world of hard rock mining offer us a profoundly original vision of the American west that transcends the region.
Citizen: An American Lyric, by Claudia Rankine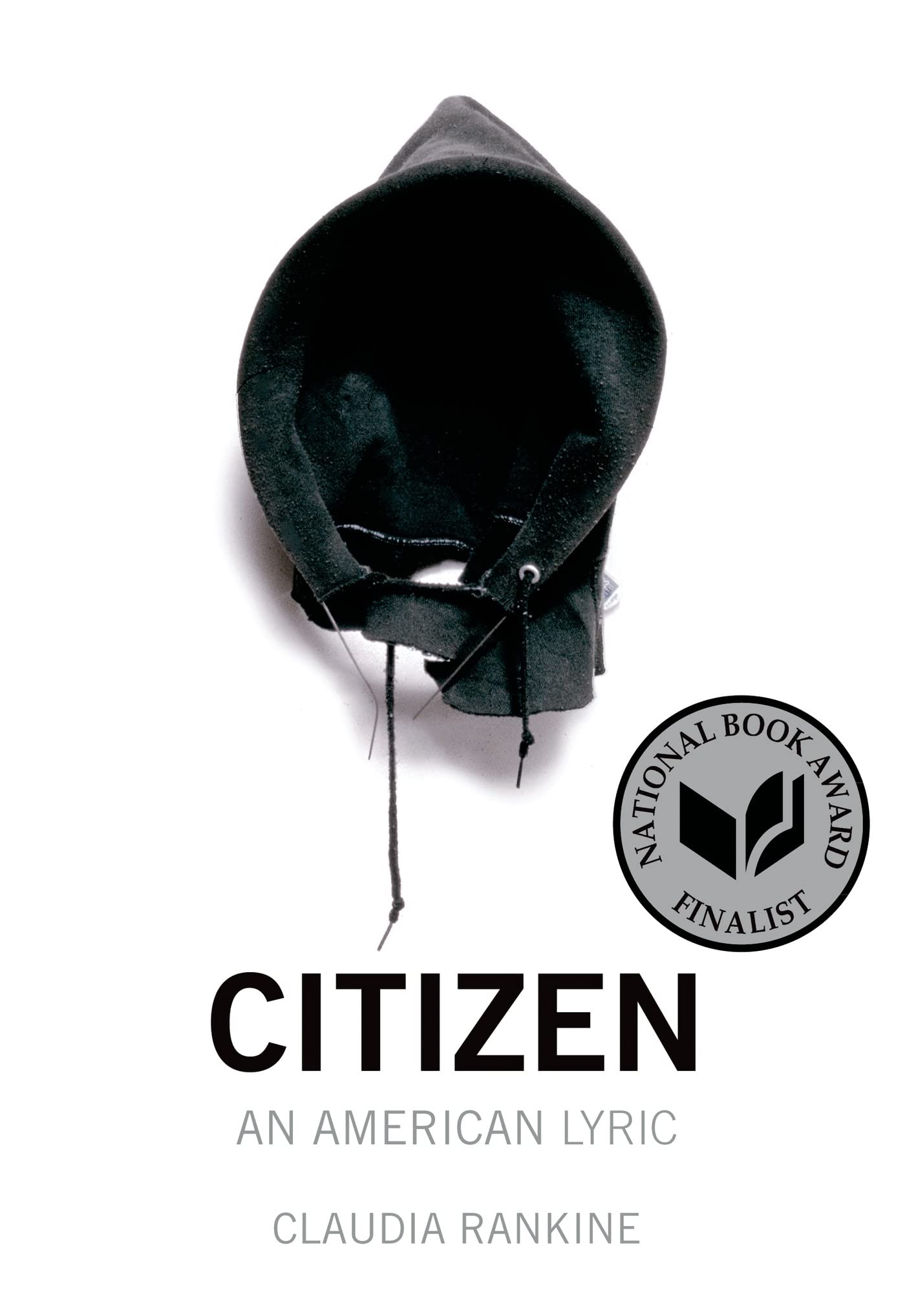 Claudia Rankine's bold new book recounts mounting racial aggressions in ongoing encounters in twenty-first-century daily life and in the media. Some of these encounters are slights, seemingly slips of the tongue, and some are intentional offensives in the classroom, at the supermarket, at home, on the tennis court with Serena Williams and the soccer field with Zinedine Zidane, online, on TV—everywhere, all the time. The accumulative stresses come to bear on a person's ability to speak, perform, and stay alive. Our addressability is tied to the state of our belonging, Rankine argues, as are our assumptions and expectations of citizenship. In essay, image, and poetry, Citizen is a powerful testament to the individual and collective effects of racism in our contemporary, often named "post-race" society.
Homer's Odyssey

The Odyssey is literature's grandest evocation of everyman's journey through life. In the myths and legends that are retold here, renowned translator Robert Fagles has captured the energy and poetry of Homer's original in a bold, contemporary idiom and given us an Odyssey to read aloud, to savor, and to treasure for its sheer lyrical mastery. This is an Odyssey to delight both the classicist and the general reader, and to captivate a new generation of Homer's students.
*
Read more about National Poetry Month at Poets.org/national-poetry-month.
Book club sets are circulated to participating libraries via the CLiC courier. If you are interested in receiving book club sets but are not already a member library, click here to get signed up. Since the BCR has always relied on donations, we are deeply grateful to all of the institutions and individuals that have donated sets and helped make the collection stronger. Please contact bookclub@coloradovirtuallibrary.org for questions or to discuss donations.
*Descriptions adapted from author/publisher websites and Amazon.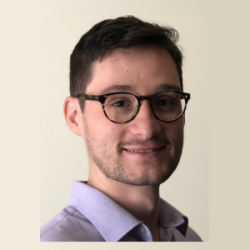 Latest posts by Michael Peever
(see all)