Vol. 1, Issue 3
We're excited to bring you this short-bytes newsletter focused on Equity, Diversity, and Inclusion (EDI) ideas and resources that we hope can give you ideas to bring to your school/community/younger learners.
---
EDI IDEAS
At our CO State Library, several of us started organically co-facilitating an "EDI Short-Bytes" monthly convening with interested State
Library colleagues back in June 2020 in reaction to the George Floyd murder and subsequent protests, and two years later, we're still meeting regularly.
Each month, we share a compelling short article, podcast, or video several weeks before we meet and then spend our hour together sharing our reflections and synthesizing what we hear from each other (rather than having a prepared set of slides or questions). In the end, reflecting about our learning is one of the most powerful ingredients in shifting learner behaviors.
To that end, here is a link to a 15-minute-ish Ted Talk that we're discussing this month entitled "How to Deconstruct Racism, One Headline At A Time" in hopes that it will help you personally or trigger ideas for you and your staffs or you and your younger learners. It's a thought-provoking talk by writer and comedian Baratunde Thurston. Becky Russell
---
Upcoming Author Talk with Jason Reynolds in Broomfield
Check out this link because it looks like Jason Reynolds is coming to Broomfield on April 3rd! This is also prompting me to read his new book Ghost after having just finished another YA book of his: Miles Morales: Spider-Man. Another great read by him is his non-fiction collaboration with Ibram X. Kendi entitled "Stamped: Racism, Antiracism, and You: A Remix of the National Book Award Winning Stamped from the Beginning
---
Great Webinar!
Speaking of Jason Reynolds, check out this engaging 45-minute recorded webinar from the Everywhere Book Fest, which took place on May 1st and 2nd, 2020, and which features the following 4 authors: Jason Reynolds, Karyn Parsons, Vashti Harrison, and Jewell P. Rhodes. https://everywherebookfest.com/black-voices-matter/
To hear other sessions from the Everywhere Virtual Book Fest, visit: Everywhere Virtual Book Festival
---
Learning and Growing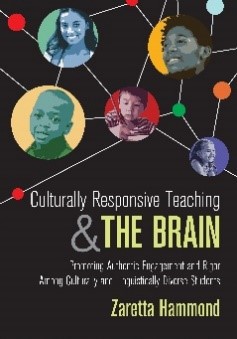 The book Culturally Responsive Teaching & The Brain by Zaretta Hammond, was a game-changer for me back in 2017 when I first read it. If a whole book sounds like too much to read right now, I recommend reading Chapter 2, entitled "What's Culture Got To Do With It?" I've co-facilitated numerous discussions with various groups on this chapter alone, and I learn something new from learners each time we discuss it. Becky Russell
---
Learning Opportunity! – KIDS COUNT in Colorado for Library Staff
March 1, 11:30-12:30
Each year, the KIDS COUNT in Colorado! report provides important data on the well-being of Colorado's children and the trends impacting their lives. The report provides user-friendly state and county level data that helps decision makers and advocates–including library staff–understand the challenges and opportunities facing children statewide, and where to focus attention and resources on the areas where they are most needed.
Join Sarah Hughes, Vice President of Research Initiatives at Colorado Children's Campaign, for statewide highlights of the most recent KIDS COUNT in Colorado report and a discussion about why and how library staff can use the annual findings to guide services for kids and teens.
Join Zoom Meeting
https://us06web.zoom.us/j/6623024073?pwd=Q2gvUDZSdGJ5Zk5HUXpEeUFvRHBhUT09
Passcode: 4073
No registration required. Can't make it? The webinar will be recorded and archived.
---
Links to EDI Sites
This EDI video series gives visibility to a diverse representation of library workers, champions, and patrons to help deepen the understanding of the principles of equity, diversity, and inclusion in action in our nation's libraries.
https://www.ala.org/advocacy/diversity/edi-our-libraries
Starting your EDI process provided by the Colorado Virtual Library.
https://www.coloradovirtuallibrary.org/learning/edit/if-not-now-then-when-starting-your-edi-process/
Anti-Racist Resources provided by the Children's Book Council
https://www.cbcbooks.org/readers/reader-resources/anti-racist-resources/
---
Idea Sharing
What are some of your thoughts/questions about this edition of the newsletter? What EDI books, resources, and ideas can you share? Share your ideas in the comments or via our School Library Hotline listserv.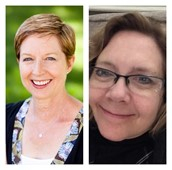 Latest posts by Becky Russell and Tammy Langeberg
(see all)