We've asked libraries across Colorado to submit program they've run in the last year that they're proud of and they want the rest of us to see and celebrate. Sharing stories in books is great… but what about our stories? The stories of the ways our libraries bring the community together, enrich the lives of our neighbors, and serve the people who live and work in our cities and towns.
Ana Gaytan, New Castle Public Library's Branch Manager, answered our call and we're excited to let them tell you about their Posada Navideña in their own words.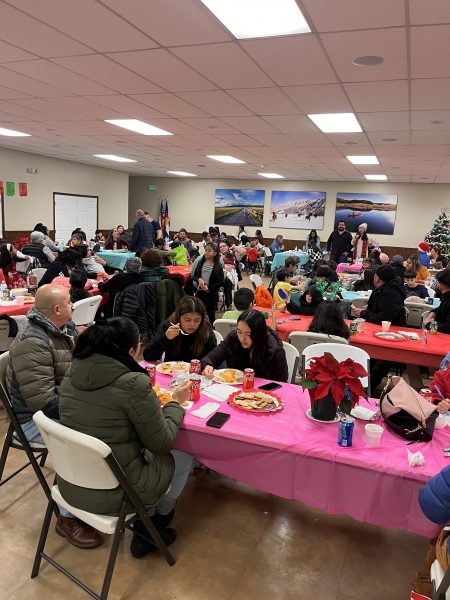 Library Name: New Castle Public Library
City/ Town: New Castle
Program Name: Posada Navideña
Date/ Date Range of Program: December 17, 2022
Intended Audience: It was an event for grandparents to share their roots. For younger Latino generations to learn more about their culture or anyone that is interested in learning about the Latino culture around the holidays. Everyone in the community was welcome. (Editor's note: What is Posada?)
Description:
A gathering for the Latino Community to Celebrate the culture and that strong hermandad that it shares with in our communities. December is the time to share and to celebrate as a community. Invitation to the event read: "Te invitamos a convivir con nosotros y a revivir nuestras tradiciones navideñas. Habrá Música,Comida y Premios. Trae a tu Familia y amigos." (Editor's translation: We invite you to join us and celebrate our holiday traditions. There will be music, food, and prizes. Bring your family and friends.")
How did you come up with the idea for this program?
We came up with the idea after having a meeting where we talked about the importance of having a safe place where everyone can feel welcome and safe to be themselves. We agreed that if we want people to feel safe, then we need to gain their trust and be able to honor that trust. After talking some brainstorming and throwing ideas, we came up with the idea of having the First Posada Navideña at Garfield County Public Library (GCPLD).
What partners (if any) did you work with in developing or implementing this program?
Staff from around GCPLD helped plan and staffed the program. We partnered with a nonprofit organization, Una Mano, Una Esperanza, and a local radio station, La Tricolor 107.1/104.3. We also partnered with a social media influencer, Iliana Renteria to help us spread the word.
What about this program did you find successful? How did you measure the success of this program?
We had a great attendance, and it proves that the community trusts the library to come and celebrate with us. The response of the community was great. They were happy that we thought about the Latino community. 
Ana Gaytan has permitted us to share their contact information so that anyone interested in reaching out to them about their program can do so. It is an incredibly generous offer of which you are invited to avail yourself if you're inspired by their work and want to celebrate them or if you have questions about ways you can follow their lead.
To reach Ana, email them at Agaytan@gcpld.org
Resources shared in this post include:
***
Colorado State Library (and the readers of this point as well, no doubt) understands how time consuming, emotionally draining, costly (in so many ways), and challenging it can be to run a program or project. Sometimes they fail gloriously… sometimes they fail with barely a whisper. It can be hard to recover from that. You've worked so hard!… and it just didn't work out. Be gentle with yourself. Self-reflect. Pick up the pieces. And then get to the next thing. It'll be worth it.
For all those other times, be sure to celebrate. Brag about it! Feel good about yourself, the team that collaborated on your work, and the community members who participated with it. Celebrate your hard work and the value that you contribute to your community.
Tell us the story of your program just like this library did here. Submit your library's program for a Program Spotlight featured here and shared as far as Colorado State Library news reaches.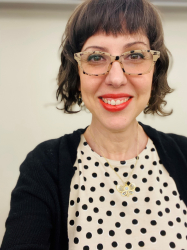 Latest posts by Cristy Moran
(see all)