The Colorado Book Club Resource includes an ever-growing selection of titles from a broad range of genres and voices that cater to the needs of book clubs across the state. During this Pride Month, I want to spotlight some of the titles in the collection containing LGBTQ+ themes or by LGBTQ+ authors. Before we get to the good stuff, some discussion on the current situation regarding this hot topic as it pertains to the libraries and information services field (LIS).
For those of us who work in libraries and information services, it is crucial to highlight these resources at this time and regularly demonstrate the tremendous value of inclusive collections and services, as well as our resolve to protect access to them. Library workers are keenly aware that these types of books tend to be the most frequently challenged books amidst a campaign to target, censor, dehumanize, or otherwise marginalize LGBTQ+ folks. Over 7% of the population identifies as something other than heterosexual, a figure that has doubled in the last decade thanks to increased widespread acceptance, especially among younger generations. More widespread acceptance for different identities has resulted in backlash in some places, particularly since discussion about trans people has become so politicized in recent years.
Censors understand one very salient fact: books have enormous power to increase understanding and this understanding can and does influence cultural attitudes. Book banning is therefore targeted at preventing the normalization of LGBTQ+ identities, driven by fear, hatred, misrepresentation, and misunderstanding of the "other." Although books tend to be challenged because of sexual content, other books by and about straight (and it must be noted, white) people do not nearly receive the same treatment.
While it is unfortunate that bans and challenges have been somewhat successful in instilling fear, it is worth remembering they can serve as a reminder to strengthen our resolve to protect access. It is always interesting to observe how the hyperfocus on "inappropriate" content has unintended consequences, as big controversies tend only to increase society's exposure of those very same works. In other words, book banning doesn't ever really achieve complete erasure, even if it is successful on a local level – often the exact opposite is true in society at large. In some places, though, the backlash against efforts to be more inclusive of LGBTQ+ identifying people in our communities has resulted in an undermining of library services and a growing sense that staff feel limited or fearful when going about their work. We are at a point where, depending on the location, simply having LGBTQ+ books in the library can provoke a range of reactions: from little or no reaction, to a positive reaction, and in the most extreme cases hijacking library work processes or ultimately defunding the library.
In the past, libraries have made the choice of whether to stay "neutral" on such issues of inclusivity. Libraries remained "neutral" on racial segregation, meaning that they enforced it. It is a matter of historical record that libraries in the US systemically failed significant portions of their communities while obeying discriminatory laws and cultural attitudes. It is more than reasonable to invoke that history as we observe what is happening now in libraries (and legislatures) regarding LGBTQ+ people, materials, and events. The question of including LGBTQ+ resources (meaning books by and about that diverse community) or having Pride displays closely relates to how far the library is willing to go to fulfil its purported mission of serving local communities, but it also raises other fundamental issues such as our own autonomy as professionals.
Culture wars aside, the core purpose of the library remains straightforward and undebatable: to serve our communities, which includes everyone. Serving, we realize, doesn't mean just literally serving people who identify as LGBTQ+, but consistently and thoughtfully creating collections, services, and programming opportunities that acknowledge and validate their existence and their humanity. As public servants, it will take courage, hard work, and the resolve of the entire field to ensure that we won't be deterred from fulfilling our obligations.
*
Below is a selection of available book club sets (8+ copies).* Find dozens more sets containing LGBTQ+ themes or by LGBTQ+ authors in the catalog.
Beyond Magenta: Transgender Teens Speak Out
A groundbreaking work of LGBT literature takes an honest look at the life, love, and struggles of transgender teens. Author and photographer Susan Kuklin met and interviewed six transgender or gender-neutral young adults and used her considerable skills to represent them thoughtfully and respectfully before, during, and after their personal acknowledgment of gender preference. Portraits, family photographs, and candid images grace the pages, augmenting the emotional and physical journey each youth has taken. Each honest discussion and disclosure, whether joyful or heartbreaking, is completely different from the other because of family dynamics, living situations, gender, and the transition these teens make in recognition of their true selves.
Mad Honey, by Jodi Picoult and Jennifer Finney Boylan
A soul-stirring novel about what we choose to keep from our past, and what we choose to leave behind. Olivia McAfee knows what it feels like to start over. Her picture-perfect life—living in Boston, married to a brilliant cardiothoracic surgeon, raising a beautiful son, Asher—was upended when her husband revealed a darker side. She never imagined she would end up back in her sleepy New Hampshire hometown, living in the house she grew up in, and taking over her father's beekeeping business. Lily Campanello is familiar with do-overs, too. When she and her mom relocate to Adams, New Hampshire, for her final year of high school, they both hope it will be a fresh start. And for just a short while, these new beginnings are exactly what Olivia and Lily need. Their paths cross when Asher falls for the new girl in school, and Lily can't help but fall for him, too. With Ash, she feels happy for the first time. Yet at times, she wonders if she can she trust him completely . . . Then one day, Olivia receives a phone call: Lily is dead, and Asher is being questioned by the police. Olivia is adamant that her son is innocent. But she would be lying if she didn't acknowledge the flashes of his father's temper in him, and as the case against him unfolds, she realizes he's hidden more than he's shared with her. Mad Honey is a riveting novel of suspense, an unforgettable love story, and a moving and powerful exploration of the secrets we keep and the risks we take in order to become ourselves.
This Book is Gay, by Juno Dawson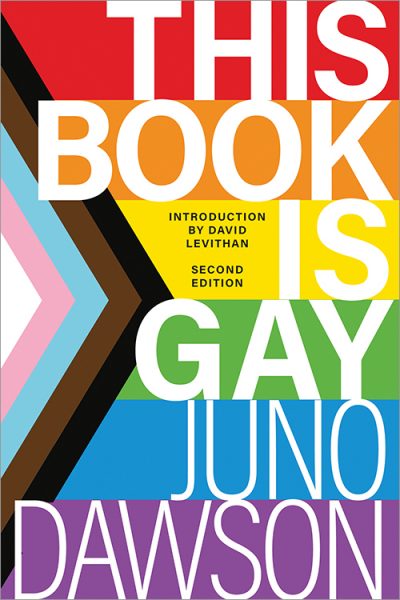 Lesbian. Bisexual. Queer. Transgender. Straight. Curious. This book is for everyone, regardless of gender or sexual preference. This book is for anyone who's ever dared to wonder. This book is for YOU. There's a long-running joke that, after "coming out," a lesbian, gay guy, bisexual, or trans person should receive a membership card and instruction manual. THIS IS THAT INSTRUCTION MANUAL. You're welcome. Inside you'll find the answers to all the questions you ever wanted to ask: from sex to politics, hooking up to stereotypes, coming out and more. This candid, funny, and uncensored exploration of sexuality and what it's like to grow up LGBT also includes real stories from people across the gender and sexual spectrums, not to mention hilarious illustrations. You will be entertained. You will be informed. But most importantly, you will know that however you identify (or don't) and whomever you love, you are exceptional. You matter. And so does this book.
On Earth We're Briefly Gorgeous, by Ocean Vuong
On Earth We're Briefly Gorgeous is a letter from a son to a mother who cannot read. Written when the speaker, Little Dog, is in his late twenties, the letter unearths a family's history that began before he was born — a history whose epicenter is rooted in Vietnam — and serves as a doorway into parts of his life his mother has never known, all of it leading to an unforgettable revelation. At once a witness to the fraught yet undeniable love between a single mother and her son, it is also a brutally honest exploration of race, class, and masculinity. Asking questions central to our American moment, immersed as we are in addiction, violence, and trauma, but undergirded by compassion and tenderness, On Earth We're Briefly Gorgeous is as much about the power of telling one's own story as it is about the obliterating silence of not being heard. With stunning urgency and grace, Ocean Vuong writes of people caught between disparate worlds, and asks how we heal and rescue one another without forsaking who we are. The question of how to survive, and how to make of it a kind of joy, powers the most important debut novel of many years.
Flamer, by Mike Curato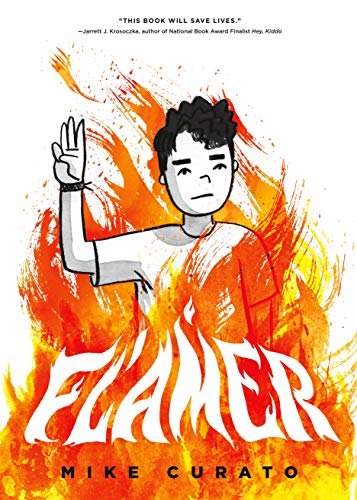 Award-winning author and artist Mike Curato draws on his own experiences in Flamer, his debut graphic novel, telling a difficult story with humor, compassion, and love.
I know I'm not gay. Gay boys like other boys. I hate boys. They're mean, and scary, and they're always destroying something or saying something dumb or both. I hate that word. Gay. It makes me feel . . . unsafe.
It's the summer between middle school and high school, and Aiden Navarro is away at camp. Everyone's going through changes—but for Aiden, the stakes feel higher. As he navigates friendships, deals with bullies, and spends time with Elias (a boy he can't stop thinking about), he finds himself on a path of self-discovery and acceptance.
This Is How It Always Is, by Laurie Frankel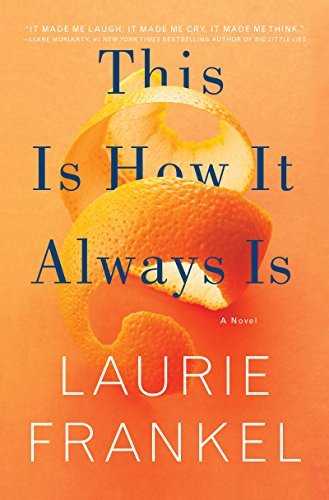 This is how a family keeps a secret…and how that secret ends up keeping them. This is how a family lives happily ever after…until happily ever after becomes complicated. This is how children change…and then change the world. This is Claude. He's five years old, the youngest of five brothers, and loves peanut butter sandwiches. He also loves wearing a dress, and dreams of being a princess. When he grows up, Claude says, he wants to be a girl. Rosie and Penn want Claude to be whoever Claude wants to be. They're just not sure they're ready to share that with the world. Soon the entire family is keeping Claude's secret. Until one day it explodes. This Is How It Always Is is a novel about revelations, transformations, fairy tales, and family. And it's about the ways this is how it always is: Change is always hard and miraculous and hard again, parenting is always a leap into the unknown with crossed fingers and full hearts, children grow but not always according to plan. And families with secrets don't get to keep them forever.
Leaves of Grass, by Walt Whitman
In 1855, Walt Whitman published, at his own expense, the first edition of Leaves of Grass, a visionary volume of twelve poems. Showing the influence of a uniquely American form of mysticism known as Transcendentalism, the writing is distinguished by an explosively innovative free-verse style and previously unmentionable subject matter. Exalting nature, celebrating the human body, and praising the senses and sexual love, this monumental work, now a classic of American poetry, was condemned as immoral upon publication. Included in this edition are some of the greatest poems of modern times, works that continue to upset conventional notions of beauty and originality even today.
Detransition, Baby, by Torrey Peters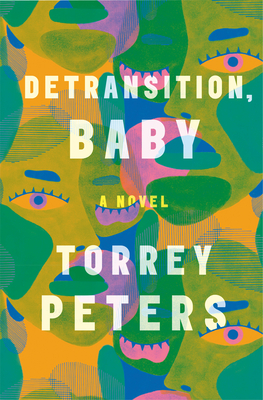 A whipsmart debut about three women—transgender and cisgender—whose lives collide after an unexpected pregnancy forces them to confront their deepest desires around gender, motherhood, and sex. Reese almost had it all: a loving relationship with Amy, an apartment in New York City, a job she didn't hate. She had scraped together what previous generations of trans women could only dream of: a life of mundane, bourgeois comforts. The only thing missing was a child. But then her girlfriend, Amy, detransitioned and became Ames, and everything fell apart. Now Reese is caught in a self-destructive pattern: avoiding her loneliness by sleeping with married men. Ames isn't happy either. He thought detransitioning to live as a man would make life easier, but that decision cost him his relationship with Reese—and losing her meant losing his only family. Even though their romance is over, he longs to find a way back to her. When Ames's boss and lover, Katrina, reveals that she's pregnant with his baby—and that she's not sure whether she wants to keep it—Ames wonders if this is the chance he's been waiting for. Could the three of them form some kind of unconventional family—and raise the baby together? This provocative debut is about what happens at the emotional, messy, vulnerable corners of womanhood that platitudes and good intentions can't reach. Torrey Peters brilliantly and fearlessly navigates the most dangerous taboos around gender, sex, and relationships, gifting us a thrillingly original, witty, and deeply moving novel.
Magonia, by Maria Dahvana Headley
Since she was a baby, Aza Ray Boyle has suffered from a mysterious lung disease that makes it ever harder for her to breathe, to speak—to live. So when Aza catches a glimpse of a ship in the sky, her family chalks it up to a cruel side effect of her medication. But Aza doesn't think this is a hallucination. She can hear someone on the ship calling her name. Only her best friend, Jason, listens. Jason, who's always been there. Jason, for whom she might have more-than-friendly feelings. But before Aza can consider that thrilling idea, something goes terribly wrong. Aza is lost to our world—and found by another. Magonia. Above the clouds, in a land of trading ships, Aza is not the weak and dying thing she was. In Magonia, she can breathe for the first time. Better, she has immense power—but as she navigates her new life, she discovers that war between Magonia and Earth is coming. In Aza's hands lies the fate of the whole of humanity—including the boy who loves her. Where do her loyalties lie?
Belle Turnbull: On the Life & Work of an American Master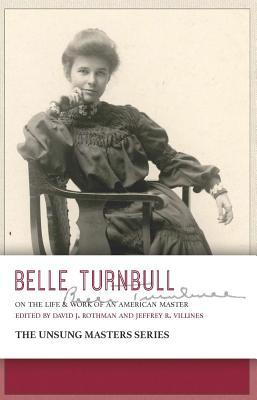 The Unsung Masters Series has presented accomplished writers who deserve greater attention. In this, the ninth book in the series, the featured writer is Belle Turnbull (1881-1970), the first strong poet to live in and write about the mountains and high mining towns of the Colorado Rockies. Well-known during her life but long out of print, Turnbull's lyrics of sublime alpine wilderness and her narratives about the harsh and dangerous world of hard rock mining offer us a profoundly original vision of the American west that transcends the region.
Frankenstein, by Mary Shelley
Mary Shelley began writing Frankenstein when she was only eighteen. At once a Gothic thriller, a passionate romance, and a cautionary tale about the dangers of science, Frankenstein tells the story of committed science student Victor Frankenstein. Obsessed with discovering the cause of generation and life and bestowing animation upon lifeless matter, Frankenstein assembles a human being from stolen body parts but; upon bringing it to life, he recoils in horror at the creature's hideousness. Tormented by isolation and loneliness, the once-innocent creature turns to evil and unleashes a campaign of murderous revenge against his creator, Frankenstein. Frankenstein, an instant bestseller and an important ancestor of both the horror and science fiction genres, not only tells a terrifying story, but also raises profound, disturbing questions about the very nature of life and the place of humankind within the cosmos: What does it mean to be human? What responsibilities do we have to each other? How far can we go in tampering with Nature? In our age, filled with news of organ donation genetic engineering, and bio-terrorism, these questions are more relevant than ever.
The House in the Cerulean Sea, by TJ Klune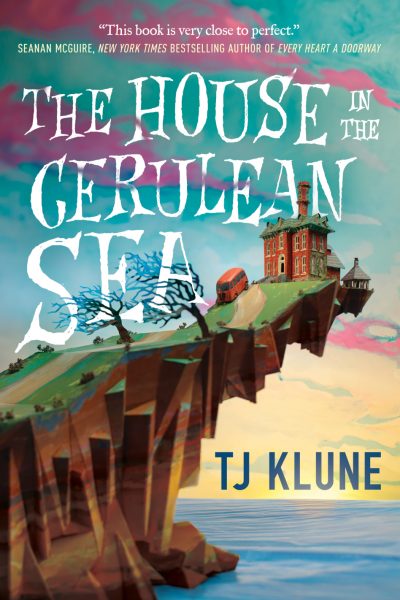 Linus Baker leads a quiet, solitary life. At forty, he lives in a tiny house with a devious cat and his old records. As a Case Worker at the Department in Charge Of Magical Youth, he spends his days overseeing the well-being of children in government-sanctioned orphanages. When Linus is unexpectedly summoned by Extremely Upper Management he's given a curious and highly classified assignment: travel to Marsyas Island Orphanage, where six dangerous children reside: a gnome, a sprite, a wyvern, an unidentifiable green blob, a were-Pomeranian, and the Antichrist. Linus must set aside his fears and determine whether or not they're likely to bring about the end of days. But the children aren't the only secret the island keeps. Their caretaker is the charming and enigmatic Arthur Parnassus, who will do anything to keep his wards safe. As Arthur and Linus grow closer, long-held secrets are exposed, and Linus must make a choice: destroy a home or watch the world burn. An enchanting story, masterfully told, The House in the Cerulean Sea is about the profound experience of discovering an unlikely family in an unexpected place—and realizing that family is yours.
I Hope We Choose Love: A Trans Girl's Notes from the End of the World, by Kai Cheng Thom
What can we hope for at the end of the world? What can we trust in when community has broken our hearts? What would it mean to pursue justice without violence? How can we love in the absence of faith? In a heartbreaking yet hopeful collection of personal essays and prose poems, blending the confessional, political, and literary, Kai Cheng Thom dives deep into the questions that haunt social movements today. With the author's characteristic eloquence and honesty, I Hope We Choose Love proposes heartfelt solutions on the topics of violence, complicity, family, vengeance, and forgiveness. Taking its cues from contemporary thought leaders in the transformative justice movement such as adrienne maree brown and Leah Lakshmi Piepzna-Samarasinha, this provocative book is a call for nuance in a time of political polarization, for healing in a time of justice, and for love in an apocalypse.
The Fate of Gender: Nature, Nurture, and the Human Future, by Frank Browning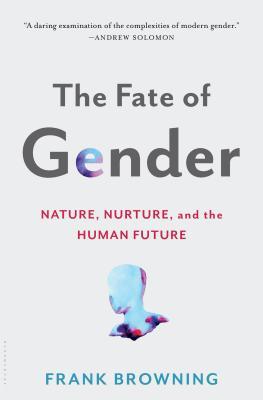 Frank Browning takes us into human gender geographies around the world, from gender-neutral kindergartens in Chicago and Oslo to women's masturbation classes in Shanghai, from conservative Catholics in Paris fearful of God and Nature to transsexual Mormon parents in Utah. As he shares specific and engaging human stories, he also elucidates the neuroscience that distinguishes male and female biology, shows us how all parents' brains change during the first weeks of parenthood, and finally how men's and women's responses to age differ worldwide based not on biology but on their earlier life habits. Starting with Simone de Beauvoir's world-famous observation that one is not born a woman but instead becomes a woman, Browning goes on to show equally that no one is born a man but learns how to perform as a man, and that there is no fixed way of being masculine or feminine. Increasingly, the categories of "male" and "female" and even "gay" and "straight" seem old-fashioned and reductive. Just visible on the horizon is a world of gender and sexual fluidity that will remake our world in fundamental ways. Linking science to culture and behavior, and delving into the lives of individuals challenging historic notions, Browning questions the traditional division of Nature vs. Nurture in everything from plant science to sexual expression, arguing in the end that life consists of an endless waltz between these two ancient notions.
The Women of Brewster Place, by Gloria Naylor
In her heralded first novel, Gloria Naylor weaves together the stories of seven women living in Brewster Place, a bleak inner-city sanctuary, creating a powerful, moving portrait of the strengths, struggles, and hopes of black women in America. Vulnerable and resilient, openhanded and open-hearted, these women forge their lives in a place that in turn threatens and protects—a common prison and a shared home. Naylor renders both loving and painful human experiences with simple eloquence and uncommon intuition. Her remarkable sense of community and history makes The Women of Brewster Place a contemporary classic—and a touching and unforgettable read.
Brideshead Revisited, by Evelyn Waugh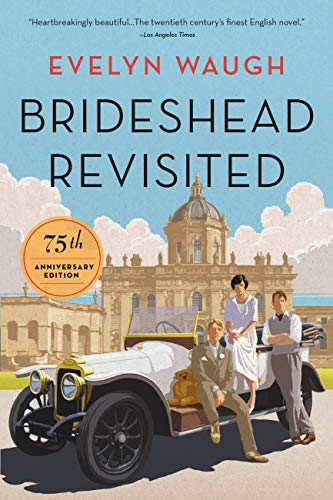 The most nostalgic and reflective of Evelyn Waugh's novels, Brideshead Revisited looks back to the golden age before the Second World War. It tells the story of Charles Ryder's infatuation with the Marchmains and the rapidly-disappearing world of privilege they inhabit. Enchanted first by Sebastian at Oxford, then by his doomed Catholic family, in particular his remote sister, Julia, Charles comes finally to recognize only his spiritual and social distance from them.
Shuggie Bain, by Douglas Stuart
Shuggie Bain is the unforgettable story of young Hugh "Shuggie" Bain, a sweet and lonely boy who spends his 1980s childhood in run-down public housing in Glasgow, Scotland. Thatcher's policies have put husbands and sons out of work, and the city's notorious drugs epidemic is waiting in the wings. Shuggie's mother Agnes walks a wayward path: she is Shuggie's guiding light but a burden for him and his siblings. She dreams of a house with its own front door while she flicks through the pages of the Freemans catalogue, ordering a little happiness on credit, anything to brighten up her grey life. Married to a philandering taxi-driver husband, Agnes keeps her pride by looking good–her beehive, make-up, and pearly-white false teeth offer a glamourous image of a Glaswegian Elizabeth Taylor. But under the surface, Agnes finds increasing solace in drink, and she drains away the lion's share of each week's benefits–all the family has to live on–on cans of extra-strong lager hidden in handbags and poured into tea mugs. Agnes's older children find their own ways to get a safe distance from their mother, abandoning Shuggie to care for her as she swings between alcoholic binges and sobriety. Shuggie is meanwhile struggling to somehow become the normal boy he desperately longs to be, but everyone has realized that he is "no right," a boy with a secret that all but him can see. Agnes is supportive of her son, but her addiction has the power to eclipse everyone close to her–even her beloved Shuggie. A heartbreaking story of addiction, sexuality, and love, Shuggie Bain is an epic portrayal of a working-class family that is rarely seen in fiction. Recalling the work of Edouard Louis, Alan Hollinghurst, Frank McCourt, and Hanya Yanagihara, it is a blistering debut by a brilliant novelist who has a powerful and important story to tell.
Blindspot: Hidden Biases of Good People, by Anthony Greenwald and Mahzarin Banaji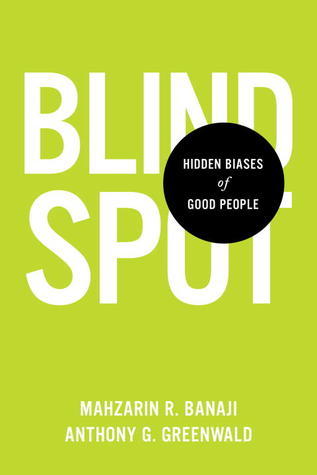 I know my own mind. I am able to assess others in a fair and accurate way. These self-perceptions are challenged by leading psychologists Mahzarin R. Banaji and Anthony G. Greenwald as they explore the hidden biases we all carry from a lifetime of exposure to cultural attitudes about age, gender, race, ethnicity, religion, social class, sexuality, disability status, and nationality. "Blindspot" is the authors' metaphor for the portion of the mind that houses hidden biases. Writing with simplicity and verve, Banaji and Greenwald question the extent to which our perceptions of social groups—without our awareness or conscious control—shape our likes and dislikes and our judgments about people's character, abilities, and potential. In Blindspot, the authors reveal hidden biases based on their experience with the Implicit Association Test, a method that has revolutionized the way scientists learn about the human mind and that gives us a glimpse into what lies within the metaphoric blindspot. The title's "good people" are those of us who strive to align our behavior with our intentions. The aim of Blindspot is to explain the science in plain enough language to help well-intentioned people achieve that alignment. By gaining awareness, we can adapt beliefs and behavior and "outsmart the machine" in our heads so we can be fairer to those around us. Venturing into this book is an invitation to understand our own minds. Brilliant, authoritative, and utterly accessible, Blindspot is a book that will challenge and change readers for years to come.
Gender Queer, by Maia Kobabe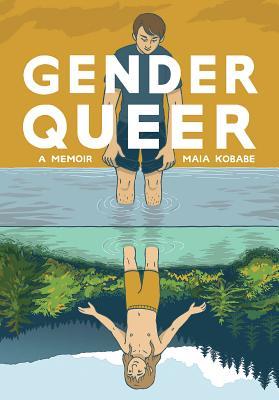 In 2014, Maia Kobabe, who uses e/em/eir pronouns, thought that a comic of reading statistics would be the last autobiographical comic e would ever write. At the time, it was the only thing e felt comfortable with strangers knowing about em. Now, Gender Queer is here. Maia's intensely cathartic autobiography charts eir journey of self-identity, which includes the mortification and confusion of adolescent crushes, grappling with how to come out to family and society, bonding with friends over erotic gay fanfiction, and facing the trauma of pap smears. Started as a way to explain to eir family what it means to be nonbinary and asexual, Gender Queer is more than a personal story: it is a useful and touching guide on gender identity—what it means and how to think about it—for advocates, friends, and humans everywhere.
Long Live the Tribe of Fatherless Girls, by T Kira Madden
Acclaimed literary essayist T Kira Madden's raw and redemptive debut memoir is about coming of age and reckoning with desire as a queer, biracial teenager amidst the fierce contradictions of Boca Raton, Florida, a place where she found cult-like privilege, shocking racial disparities, rampant white-collar crime, and powerfully destructive standards of beauty hiding in plain sight. As a child, Madden lived a life of extravagance, from her exclusive private school to her equestrian trophies and designer shoe-brand name. But under the surface was a wild instability. The only child of parents continually battling drug and alcohol addictions, Madden confronted her environment alone. Facing a culture of assault and objectification, she found lifelines in the desperately loving friendships of fatherless girls. With unflinching honesty and lyrical prose, spanning from 1960s Hawai'i to the present-day struggle of a young woman mourning the loss of a father while unearthing truths that reframe her reality, Long Live the Tribe of Fatherless Girls is equal parts eulogy and love letter. It's a story about trauma and forgiveness, about families of blood and affinity, both lost and found, unmade and rebuilt, crooked and beautiful.
The Hours, by Michael Cunningham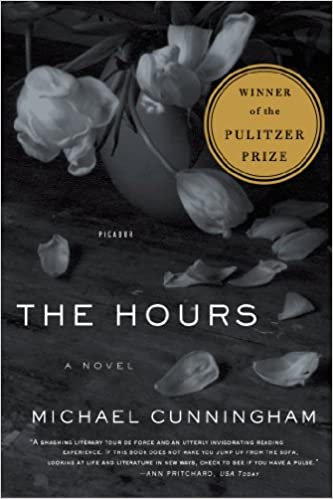 In The Hours, Michael Cunningham, widely praised as one of the most gifted writers of his generation, draws inventively on the life and work of Virginia Woolf to tell the story of a group of contemporary characters struggling with the conflicting claims of love and inheritance, hope and despair. The narrative of Woolf's last days before her suicide early in World War II counterpoints the fictional stories of Samuel, a famous poet whose life has been shadowed by his talented and troubled mother, and his lifelong friend Clarissa, who strives to forge a balanced and rewarding life in spite of the demands of friends, lovers, and family.
Passionate, profound, and deeply moving, this is Cunningham's most remarkable achievement to date.
The Guncle, by Steven Rowley
Patrick, or Gay Uncle Patrick (GUP, for short), has always loved his niece, Maisie, and nephew, Grant. That is, he loves spending time with them when they come out to Palm Springs for weeklong visits, or when he heads home to Connecticut for the holidays. But in terms of caretaking and relating to two children, no matter how adorable, Patrick is honestly a bit out of his league. So when tragedy strikes and Maisie and Grant lose their mother and Patrick's brother has a health crisis of his own, Patrick finds himself suddenly taking on the role of primary guardian. Despite having a set of "Guncle Rules" ready to go, Patrick has no idea what to expect, having spent years barely holding on after the loss of his great love, a somewhat-stalled career, and a lifestyle not-so-suited to a six- and a nine-year-old. Quickly realizing that parenting—even if temporary—isn't solved with treats and jokes, Patrick's eyes are opened to a new sense of responsibility, and the realization that, sometimes, even being larger than life means you're unfailingly human.
All Boys Aren't Blue, by George M Johnson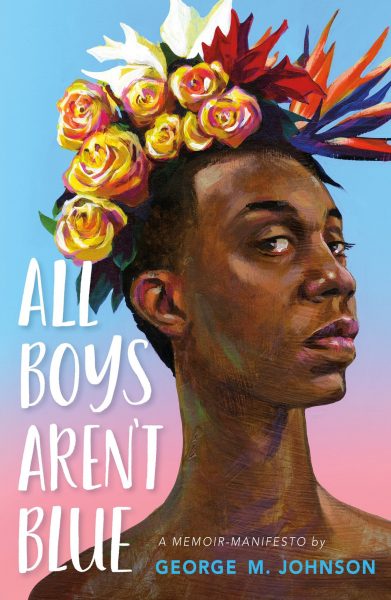 In a series of personal essays, prominent journalist and LGBTQIA+ activist George M. Johnson explores his childhood, adolescence, and college years in New Jersey and Virginia. From the memories of getting his teeth kicked out by bullies at age five, to flea marketing with his loving grandmother, to his first sexual relationships, this young-adult memoir weaves together the trials and triumphs faced by Black queer boys. Both a primer for teens eager to be allies as well as a reassuring testimony for young queer men of color, All Boys Aren't Blue covers topics such as gender identity, toxic masculinity, brotherhood, family, structural marginalization, consent, and Black joy. Johnson's emotionally frank style of writing will appeal directly to young adults.
Aristotle and Dante Discover the Secrets of the Universe, by Benjamin Alire Saenz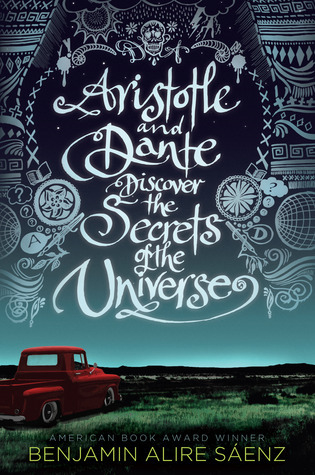 Dante can swim. Ari can't. Dante is articulate and self-assured. Ari has a hard time with words and suffers from self-doubt. Dante gets lost in poetry and art. Ari gets lost in thoughts of his older brother who is in prison. Dante is fair skinned. Ari's features are much darker. It seems that a boy like Dante, with his open and unique perspective on life, would be the last person to break down the walls that Ari has built around himself.
Lawn Boy, by Jonathan Evison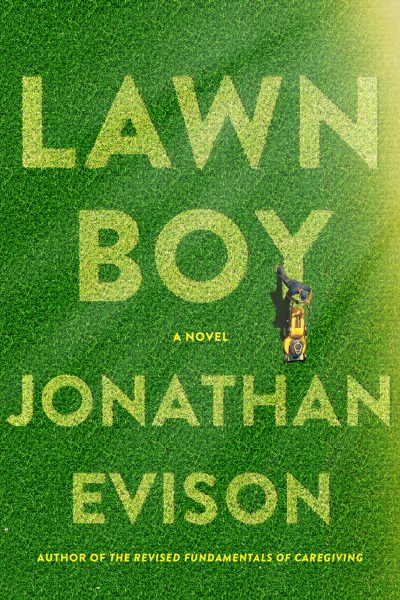 For Mike Muñoz, a young Chicano living in Washington State, life has been a whole lot of waiting for something to happen. Not too many years out of high school and still doing menial work—and just fired from his latest gig as a lawn boy on a landscaping crew—he knows that he's got to be the one to shake things up if he's ever going to change his life. But how? In this funny, angry, touching, and ultimately deeply inspiring novel, bestselling author Jonathan Evison takes the reader into the heart and mind of a young man on a journey to discover himself, a search to find the secret to achieving the American dream of happiness and prosperity. That's the birthright for all Americans, isn't it? If so, then what is Mike Muñoz's problem? Though he tries time and again to get his foot on the first rung of that ladder to success, he can't seem to get a break. But then things start to change for Mike, and after a raucous, jarring, and challenging trip, he finds he can finally see the future and his place in it. And it's looking really good. Lawn Boy is an important, entertaining, and completely winning novel about social class distinctions, about overcoming cultural discrimination, and about standing up for oneself.
*
*Descriptions were taken from Goodreads.
Book club sets are circulated to participating libraries via the CLiC courier. If you are interested in receiving book club sets but are not already a member library, use the online form to get signed up. Since the BCR has always relied on book donations, we are deeply grateful to all of the institutions and individuals that have donated sets and helped make the collection stronger. Please contact bookclub@coloradovirtuallibrary.org for questions or to discuss donations.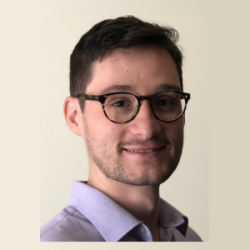 Latest posts by Michael Peever
(see all)