Staff members at Colorado's small and rural libraries take on many roles—from programming and story time to circulation and cataloging—sometimes all in the same day. When a staff member steps into a cataloging role, they might do so with little or no formal training. As any seasoned cataloger knows, learning to navigate the language and tools of cataloging can be daunting, especially for beginners who are on the journey alone.
That's why the Colorado State Library is launching Cataloging Fundamentals, a new program designed to support these staff members with peer networking, free video tutorials, and related resources and services. The program is not a substitute for the systems training that staff may receive from their consortium or a vendor, nor is it meant to replace the more rigorous content encountered in a post-secondary library program; rather, it is meant to impart foundational concepts and practical skills that will help new and occasional catalogers perform their jobs with more confidence and expertise.
Chatalogers: A Colorado Catalogers Discussion Group
The first part of the program—peer networking—is already in progress! Chatalogers is a newly launched Colorado catalogers discussion group that meets online every quarter to discuss cataloging-related topics. We welcome anyone who does cataloging work, regardless of their official job title. It's a great opportunity to meet your peers from around the state and get feedback on your cataloging questions. Learn more about Chatalogers and how to join.
Free Video Series
The Cataloging Fundamentals free video series is also in progress. Two new videos recently went live with more planned for the future.
You can find these and any future videos in the Cataloging Fundamentals playlist on YouTube.
Other Resources (TBD)
The Cataloging Fundamentals program has room to grow to meet the needs of small and rural catalogers. This could look like consultation services, professional development opportunities, or educational resources. Look for more info as the program develops.
Feedback Welcome
If you have feedback about Cataloging Fundamentals, especially how it can better support catalogers at small and rural libraries, please contact Amy Hitchner.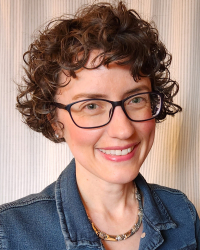 Latest posts by Amy Hitchner
(see all)