Calling all Colorado catalogers: are you looking for the opportunity to "talk shop" with your peers on a regular basis? Consider joining Chatalogers, a discussion group for anyone in Colorado who does cataloging work at any level, regardless of their official job title. Our members work at all types of libraries: school, public, academic, special, consortium, and government.
Being a member of the group means having the opportunity to attend quarterly online meetings. We use a collaborative agenda built by our members—anyone can propose cataloging-related topics to discuss. Past topics have included training, tools, workflows, vendor records, special formats, and more.
Our quarterly meetings are flexible enough to include presentations from members and other experts. Consider using the opportunity to test a conference presentation or share a special project with your peers. This group launched in Spring 2023, so we are still exploring where we will go together.
If you'd like to be a Chataloger, email Amy Hitchner to join the mailing list and learn about the next quarterly meeting. I hope to see you there!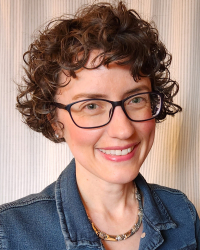 Latest posts by Amy Hitchner
(see all)