Stephanie Vierow-Fields is the Education Associate at Space Science Institute . They've answered some questions below to help librarians around Colorado learn about their organization, agency, and/or services.
Below, you'll learn about Space Science Institute (possibly familiar to you through their project STAR Net) and potential of their Community Dialogue Guide to help you identify the needs of your community and serve by engaging in structured, yet flexible, community dialogues. In addition, at the end of this post we've included some of their resources for you to view and/or use.
Tell us who you are and what you do for Space Science Institute.
My name is Stephanie Vierow-Fields and I am an education researcher focused on STEM in informal education.
How can Space Science Institute partner with a library to offer resources or programming to the local community of library visitors and users?
Through our website https://starnetlibraries.org we offer links to multiple resources that any library staff member can access and use completely free of charge. We also do in person, local outreach in the Denver/Boulder/NoCO area all around STEM!
When it comes to reaching out to your local community, I recommend our Community Dialogue framework that walks you through everything from planning to sending thank you notes after.
How does the Community Dialogue Guide help libraries address needs and challenges in serving their communities?
The Community Dialogue framework was originally created for our Discover Health travelling exhibit for libraries to talk to their communities about health-related concerns (this was 2016 so long before COVID). Since then, we have expanded, adapted, and worked with libraries across the country to use this Guide to have conversations with their communities around any topic they are interested in. It helps to create a safe environment to answer any questions you have for your community, challenges your library is facing, or a topic that is important to you. Using this framework, libraries have gotten sponsors, expanded their makerspaces, made new community partners, and even found new funding opportunity just by talking to their community in an open environment!
What regions – cities, counties, areas – of Colorado does your organization reach?
We reach all corners of Colorado! We are a national organization but nestled in the center of Boulder for our HQ.
Does the Community Dialogue Guide from Space Science Institute cost any money?
Absolutely not! As a federally funded enterprise, everything the Space Science Institute provides is completely free of charge!
Do libraries have to provide any funds or apply to any grants to use the Community Dialogue Guide or work with Space Science Institute?
No! You are welcome to use any resource we provide free from application! If you are interested in using the Community Dialogue Guide, we can even meet with you to discuss what you are looking to do! The only thing we ask is if you do host a Community Dialogue you fill out the corresponding review form and let us know what you did and if you have suggestions for any adaptation.
Do libraries have to provide any staff, volunteers, or training in order to use your Community Dialogue Guide?
The guide is self-sufficient to walk you through the process. We do recommend on the day of to have 1-3 staff to assist if you are planning to have a big group or to take notes. Trying to facilitate the conversation and take not4es can be a challenge but we have had libraries successfully host a Dialogue with just one person!
We even have a "Teen Led" Community Dialogue if you are interested in getting your teens involved or if you have a teen advisory board.
Let's say one of our librarians, directors, or staff contact you and says, "We want to use the Community Dialogue Guide to help us serve our community!" What will the next step look like?
I would say "Yay!" and then next step would be read the guide and reach out to me to see if you need to talk through anything! The guide is there to be a one stop shop and assist you with any questions or concerns you have.
How else can people reach you or Space Science Institute for support in using the Community Dialogue Guide?
Email is always the best way to get a hold of one of us from the Space Science Institute. We are more than happy to chat with library staff!
__
Not every resource or partner that we highlight will meet the needs or fit in with the mission of every library or community that will read this post. Furthermore, no single interview can include every available opportunity to work with Space Science Institute .
If you'd like to learn more about their Community Dialogue Guides or speak with Stephanie,
feel free to email me – Cristy Moran, Adult Library Services Senior Consultant at the Colorado State Library – at moran_c@cde.state.co.us or Stephanie at SVFields@SpaceScience.org  directly at the contact information listed in the interview above.
Attachments included in this post are: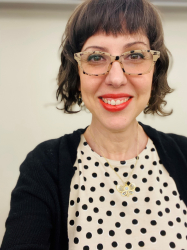 Latest posts by Cristy Moran
(see all)