The Plains to Peaks Collective – a partnership of the Colorado State Library and the Wyoming State Library – is excited to announce that our partners have recently shared new historic collections with the Digital Public Library of America (DPLA).  The DPLA allows one-stop-searching of many of the rich cultural heritage items found in the United States. The PPC partners, including institutions from Colorado and Wyoming, now offer 181,000 items for research and discovery.
With this second collection of items, the PPC has welcomed new partners the American Alpine Club; the University of Colorado, Art Museum; the University of Wyoming, Art Museum and Mountain Scholar with collections from Colorado State University Libraries; University of Colorado Anschutz Medical Campus, Strauss Health Sciences Library and University of Colorado Colorado Springs, Kraemer Family Library.
A few highlights from our new partners include:
The Albert R. Ellingwood Collection, American Alpine Club
Albert R. Ellingwood is one of the most notable figures in the early development of western mountaineering.  While on a Rhodes Scholarship at Oxford in the early 20th Century, Ellingwood traveled often to the Austrian and Swiss Alps, learning European climbing techniques from Swiss guides.  He brought that knowledge with him when he returned to the Rocky Mountain region. In 1916 he was the first person to climb the last remaining unclimbed fourteeners; Crestone Peak, Crestone Needle, and Kit Carson. During his time, Ellingwood was one of three men to climb all of the officially named 14,000-ft. peaks in Colorado.  A noted scholar and author, during his career,  he served as a professor of Political Science at Colorado College, Northwestern University, University of Illinois and the University of Southern California.
The American Alpine Club's Albert R. Ellingwood Collection includes photographs of Ellingwood's climbs in Colorado and Wyoming in 1920 and 1924.  Ellingwood was often accompanied by other pioneer climbers Carl Blaurock and Herman and Elmina Buhl.
Warren and Genevieve Garst Collection, Colorado State University, Libraries (Mountain Scholar)
Warren, a wildlife cinematographer, and Genny, a computer programmer, started their married life together in 1958.  Shortly after, Genny accepted a position teaching computer programming at then Colorado A & M in Fort Collins while Warren completed a master's degree in zoology, while at the same time continuing to film wildlife and eventually accepting a filming job with Mutual of Omaha's Wild Kingdom.
For 25 years, from 1962 until 1987, Warren and Genny Garst spent at least nine months a year on the road shooting film footage. In his role as photographer Warren created over 20,000 images of animals, people, and places across all seven continents. The University's collection contains correspondence between Warren and Genny, research materials, Warren's writings including drafts and index cards for his zoology dictionary Zoolexicon, their photographic slide collection and oral histories.
University of Wyoming Art Museum
The University of Wyoming Art Museum's permanent collection includes objects of American art, European art, photography, contemporary art, and ethnographic art.  The collections shared with the DPLA comprise items from their ethnographic art collection including a collection of 20th century sculptures, tools and other miscellaneous carvings from Easter Island. The Art Museum also has several special collections including the Huey G. and Phyllis T. Shelton Collection, which is comprised entirely of the work of Ichiro, the largest single-artist netsuke collection in the U.S. These first items shared with the DPLA are just a small sample of the Art Museum's rich collection of 8,000 objects which they plan to share more of in the future.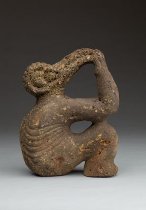 CU Art Museum, University of Colorado Boulder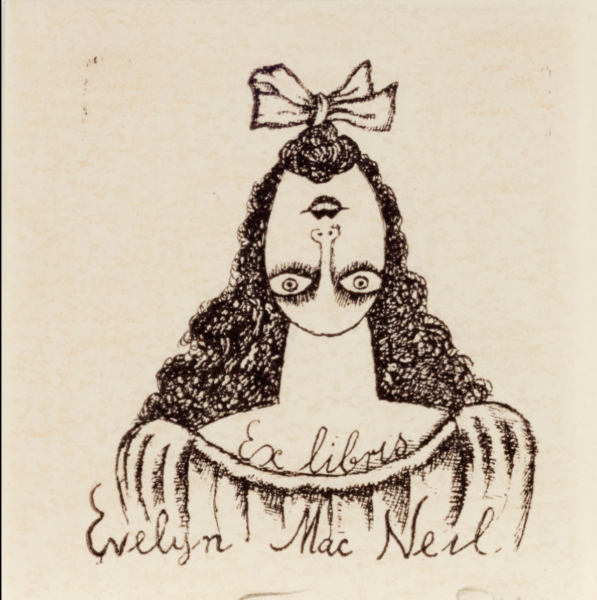 The CU Art Museum's growing collection of more than 8,700 objects represents the wide range of materials used in the creation of Ancient & Classical art, art of the Americas, Asian art, European art, and Modern and Contemporary art. The over 500 objects shared include items from the Michel Fingesten Collection.  Fingesten became one of the most prolific graphic artists and bookplate designers of the 20th Century. He died in 1943, shortly after being liberated from the Fascist internment camp of Ferramonti-Tarsia near Cosenza, Calabria. The University, with funding provided by the Program in Jewish Studies, acquired a large collection of Fingesten's work in 2011.
Returning Partners
The returning PPC partners have continued to share items from their vast collections.  A few highlights from these collections include:
Diaries of a Wyoming teacher, homesteader, and superintendent of public instruction, Edith K.O. Clark, from the University of Wyoming, American Heritage Center.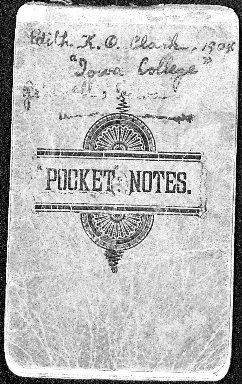 The Denver Public Library is now sharing over 93,000 items, including this photograph, D&RGW train with engine 552, engine type EMD FT, from the Colorado Railroad Museum Collection.  This is just one of the 413 Colorado Railroad Museum photographs now shared with the DPLA.
Returning partner the Salida Public Library has partnered with the Salida Museum Association to share 127 images from the museum's collection including this image of the Salida Hot Springs Pool constructed by a 1937 Federal Works Progress Administration (WPA) project.
Please join us in welcoming these new partners and new collections to the DPLA. If you are looking for new stories to discover please check back often as we will be adding new items four times a year; April, July, October and January. If you would like to share your institution's collections with the DPLA or have questions about participation please contact me, Leigh Jeremias, ljeremias@coloradovirtuallibrary.org or visit the Plains to Peaks Collective website.
Latest posts by Leigh Jeremias
(see all)