Two years ago, almost to the day, I wrote about Colorado Historic Newspapers Collection (CHNC) reaching 2 million pages. We never thought we would reach another million so quickly. The digitization and online access of historic newspapers is a huge undertaking. Historic newspaper programs take time and most importantly a large amount of support to grow. Thankfully the CHNC has this support in Colorado. Not every state is so lucky.
Every state supports their historic newspaper collection differently. Some states are solely supported by grant funding. Grant funding is a wonderful option but because of the large scale of newspaper projects the growth from this support is often minimal. The initial CHNC site and collection of just under 90,000 pages was supported by two grants — a Library Services and Technology Act (LSTA) grant provided by the Colorado State Library and an Institute for Museum and Library Services (IMLS) grant. When those funds were exhausted the Colorado State Library stepped in to help support the CHNC's technical infrastructure and the small, but mighty, staff needed to maintain the program.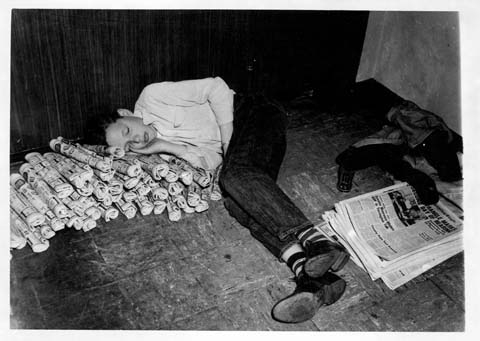 The content that is added to CHNC — the stories that are invaluable to the history of Colorado — is for the most part locally funded. Meaning a library, historical society, museum or other like-institution pays the digitization costs and in turn they choose what they would like to add. The cost to digitize newspapers and present them in a searchable way is not insignificant. CHNC partners fund projects in a variety of different ways but it can still be a challenge when they have many important projects that compete for their resources.
We are so grateful for our many many partners that have contributed to this program and helped us reach 3 million pages. Thank you for your commitment to free and open access to historic newspapers! We can't wait for the next 1 million pages.
Latest posts by Leigh Jeremias
(see all)