Happy holidays to library lovers and data enthusiasts everywhere! This post will take a festive approach to wrapping up our discussion on mixed methods research. Time has flown by, and this is the Library Research Service's last post of 2022, but LRS is happy to share that our Between a Graph and a Hard Place blog series will continue in 2023 to tackle the topic of data visualization!
Introducing Data Integration
Before Thanksgiving, we took a look at three different designs for data collection in mixed methods studies (explanatory, exploratory and convergent). However, successfully completing a mixed methods study takes more than just collecting both qualitative and quantitative data. Properly integrating, or combining, the two types of data will allow the strengths of both to shine as they should in mixed methods research. Because qualitative and quantitative research operate through different methods and frameworks, mixing both types of data for a cohesive interpretation can be surprisingly tricky. This post will give you a few techniques for integrating them together…
Click HERE to continue reading or check out more posts from the Library Research Service's blog Between a Graph and a Hard Place.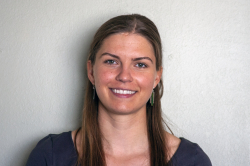 Latest posts by Sara Wicen
(see all)