Bingo, Spanish & English board games, outdoor games, and chess!
The CSL Kits collection is always growing, and this year we launched five new games kits (created specifically for library workers looking for easy programming!) that are sure to bring the house down. These kits can be used by staff to host games events, have around for passive programming/displays, or to inspire their branch's collections. Have questions about the CSL Kits collection? Check out the FAQs. If your library is not yet signed up, fill in the form when ready to enroll.
Summer Outdoor Games Kit
If you're in Colorado, you don't need me to tell you that the weather has been very wet lately! But we all know that won't last too much longer and soon summer will be here in full force. And what great timing! As a brand new kit has just hit the stacks – the summer/outdoor games kit: Bocce ball! Croquet! Cornhole! Blinngoball! Skittles! And more! The summer games kit is jam packed with a variety of popular outdoor/lawn/summer games that will help your patrons make the most of the Colorado sunshine. See the full contents, or see what you can expect to receive above, should your library place a hold on this kit.
Spanish Speakers Games Kit
As of 2020, 11.2% of Colorado households spoke Spanish as a primary language (that's over 600,000 households!). To help local libraries better include residents from this demographic in their offerings, we created the Spanish Speakers Games Kit: a collection of games that are popular in majority Spanish speaking countries, or Spanish speaking or latina/o/x US communities. The kit includes games written in Spanish, as well as gaming materials that are not necessarily Spanish language (or indeed language based at all), but are also popular among Spanish speakers across the planet. The contents includes dominos, Spanish playing cards, a wide variety of board games, and some card games.

Bingo Kit
The Bingo Kit contains all the equipment and supplies needed for a good game of bingo! It contains a bingo roller cage (which is oh-so-satisfying to spin!), 75 bingo balls, bingo cards and game chips, as well as daubers, making it easy to host one of the most popular games at your library!

Classic Board Games Kit
This kit is rather self-explanatory – classic/family board games! (In English.) Okay, not all of them are technically "board" games, but they all qualify as "classic" in our book! Plan a games night type event at your library or have them available for passive programming.
The kit includes rules books, cards and dice, and some of the most popular family games ever.

Chess Tournament Kit
The Chess Tournament Kit was created to provide library staff with all the equipment and resources they need to bring the world of chess into the library setting. We hope it will spark community interest in a game that has experienced a huge boom in recent years.
The kit can be used to host formal-type tournaments, or they can be used for the basis of a display, as well as passive programming for patrons to use casually. You will find 10 tournament size chess sets with weighted pieces, chess clocks, and a variety of chess sets, as well as books and training materials that will benefit people at all levels of skill.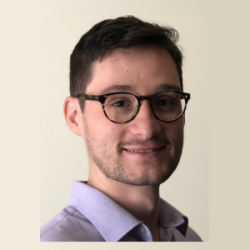 Latest posts by Michael Peever
(see all)